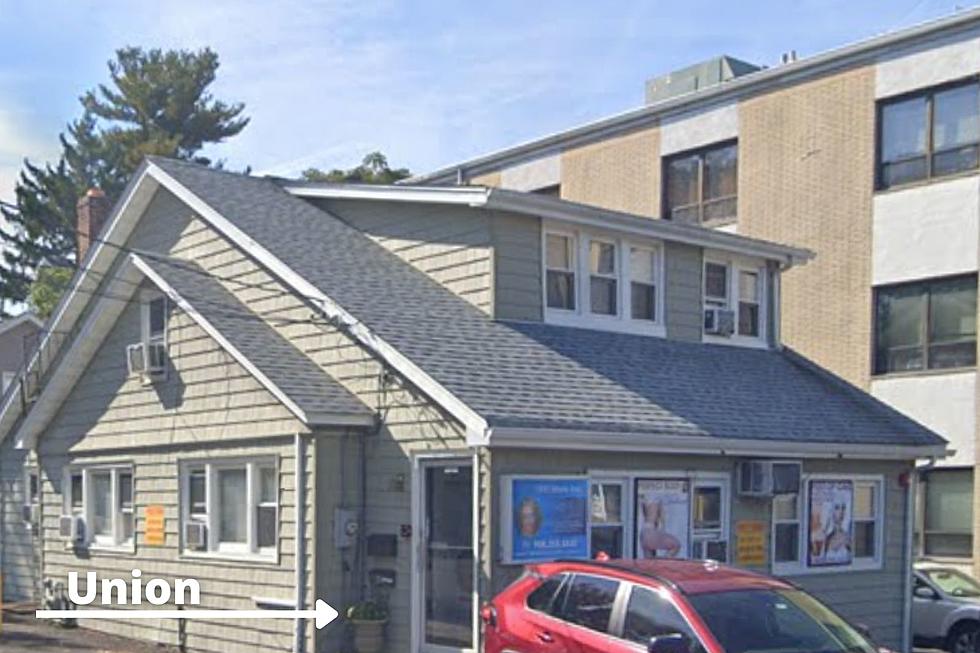 Vampire Facials, Botox: NJ Cracks Down on Unlicensed Medical Spas
Carolina Nunez Skincare salon (Google Maps)
A Union County cosmetologist and skincare specialist faced a stiff fine and had her business shut down for the unlicensed practice of medicine in a spa-like setting, according to state Attorney General Matthew Platkin and the Division of Consumer Affairs.
Carolina Nunez, owner and operator of the now-shuttered Carolina Nunez Skincare salon in Union Township, was accused of performing services well beyond the scope of her training and license.
Those included dermal filler injections, Botox injections, cosmetic tattooing, platelet-rich plasma treatments commonly known as "vampire facials" and the use of a hyaluronic "pen."
Salon investigated
The investigation unfolded last year, when a routine inspection of the salon turned up injectable drugs, including epinephrine, xylocaine 2%, and hyaluronic acid, as well as cases of hypodermic needles and syringes, blood collection kits with vials, a microblading machine and other equipment.
Reviews of the business also said that lipo laser and laser hair removal services had been offered, which also went beyond Nunez's cosmetic licensing.
Also, her shop itself on Morris Avenue was not licensed by the state Board of Cosmetology and Hairstyling.
Under a final consent order, Nunez must stop performing medical treatments and any services that exceed the scope of her skincare license and pay a total civil penalty of $22,500.
Nunez is at least the third licensed professional in Union County this year busted for alleged unlicensed "medical spa" treatments involving needles, syringes, and lancets or prescription medications, like Botox and lidocaine.
Previous unlicensed medical spas in Union County
Also in Union Township, Marysol's Beauty Works was shut down along Stuyvesant Avenue in June.
Its owner, Marisol Cabrera, was a licensed cosmetologist who also allegedly did numerous medical and non-medical procedures at her salon, which included incisional drainage and lymphatic drainage massages.
Cabrera was required to pay a total civil penalty of $17,650.
In nearby Elizabeth, Isabella Dos Santos agreed to a five-year suspension of her massage and bodywork therapy license and a total civil penalty of $20,000 in February.
Dos Santos, who was also a licensed cosmetologist, owned and operated the now-shuttered Katica Body Contour salon on North Avenue.
She allegedly performed a range of medical and non-medical procedures —including facial fillers, vampire facials, micropigmentation, chemical peels, lymphatic drainage massages, ear candling, teeth whitening and laser hair removal.
What is a "vampire facial"?
The platelet-rich plasma facial procedure involves having a small amount of a person's own blood drawn.
The blood sample is then spun down in a centrifuge.
A licensed dermatologist then injects the highest concentration of platelets into the person's face or scalp, using a syringe or microneedling.
FDA warning about hyaluron pens
In 2021, the U.S. Food and Drug Administration warned the public and health care professionals not to use needle-free devices such as hyaluron pens.
The FDA said it was "aware of serious injuries and in some cases, permanent harm to the skin, lips, or eyes with the use of needle-free devices for injection of lip and facial fillers."
Consumers should 'do their homework'
Consumer Affairs Acting Director Cari Fais urged consumers to "do their homework" before undergoing such invasive procedures.
"Selecting an unqualified individual to perform those procedures could result in serious injury or death," Fais said.
Patients who believed they received medical treatment by an unlicensed or inadequately licensed provider or were treated by a licensed professional in an inappropriate or unsafe manner can file a complaint with the state Division of Consumer Affairs either online or by calling 1-800-242-5846 or 973-504-6200.
'Fast Times at Ridgemont High' Cast: Where Are They Now?
Several members of Fast Times' relatively unknown cast went on to enjoy long, fruitful and occasionally stratospheric careers.
Gallery Credit: Dennis Perkins
LOOK: 50 Beloved Retail Chains That No Longer Exist
Stac



ker
takes a look at 50 major retail chains that no longer exist and the reasons for their demise.
Gallery Credit: Madison Troyer
More From WPG Talk Radio 95.5 FM