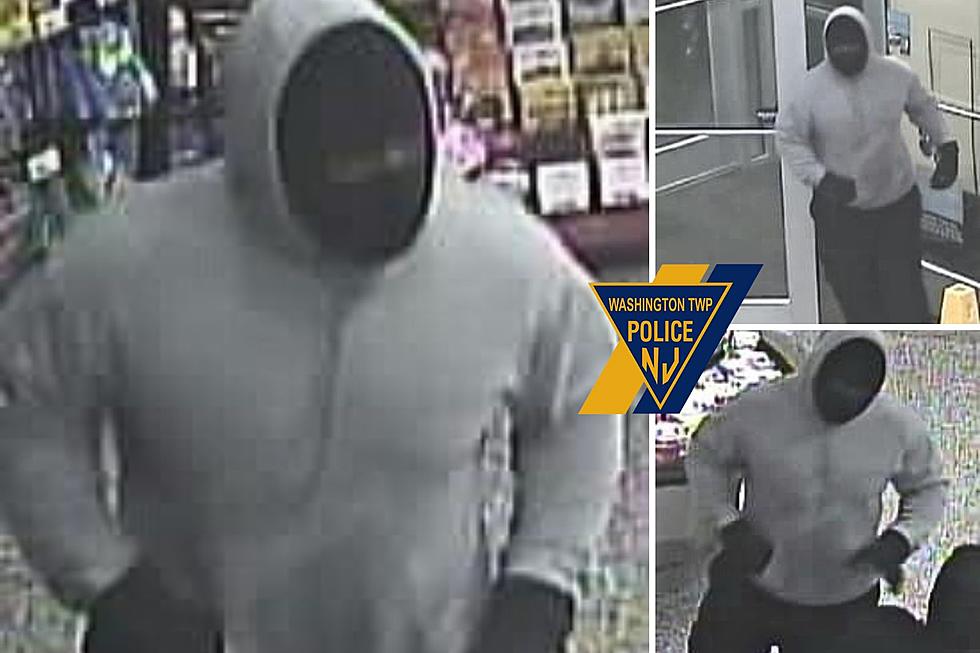 Washington Twp., NJ, Police on Hunt For 'Very large' Wawa Robbery Suspect
Washington Township Police Department (Gloucester County) New Jersey/Facebook; Canva
Police in Washington Township, Gloucester County, need help identifying and locating a suspect who recently robbed a Wawa store.
The theft reportedly took place just before 4 AM Saturday, September 16th, at the Wawa on Black Horse Pike in Turnersville, near Lowe's and Target.
A 'very large' man, as police describe, strolled into the store and threatened the store employees with bodily harm if they didn't comply with his demands.
The robber got away with a register tray full of money and took off on foot back onto the Black Horse Pike going southbound, Patch.com reports.
Although this robbery took place in the overnight hours, Washington Township Police are hoping someone recognizes the suspect.
Surveillance images show a man very large in stature, approximately 240-280 lbs. and standing rough 6' 1" tall. He appears to have been wearing dark pants, dark gloves, a dark face covering, dark beanie hat, and a grey-colored hoodie as he allegedly committed the crime.
If you have any information that could assist police in their investigation, please contact Washington Township Detective Tommy Myers at 856-589-0330 ext. 1136.
Infamous Deleted Celebrity Instagram Posts
From cringe-worthy captions to subtle shade, celebrities are not immune from orchestrating their own social media mishaps. Whether they purged photos of an ex or received backlash from fans for tone-deaf selfies, we've rounded up some of the most questionable celebrity posts to ever be deleted from Instagram.
Actors Who Quit Movies During Production
These actors were all set to play key roles in famous movies — until they dropped out at the last minute. (Or, in some cases, after the last minute.)
More From WPG Talk Radio 95.5 FM