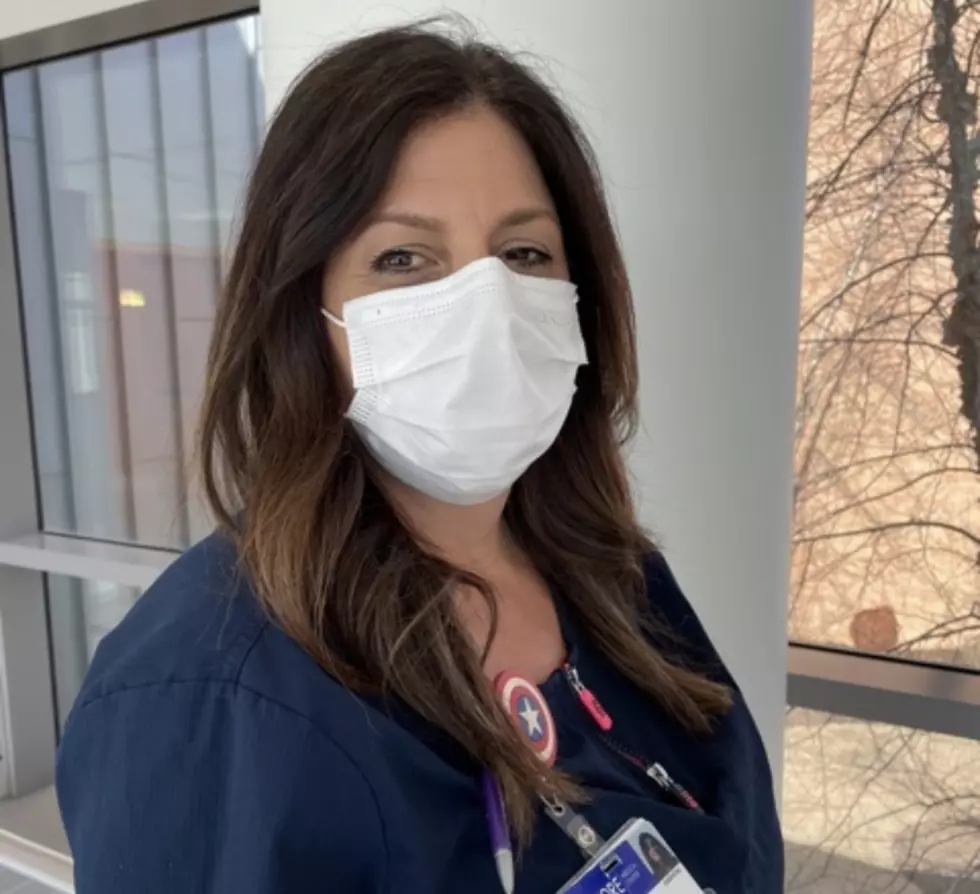 Wendy Razzi Is The Shore Medical Center Guardian Angel For April
Wendy Razzi, RN Photo Provided by The Shore Medical Center
Shore Medical Center has a wonderful employee  recognition program called "Guardian Angel."
The unique thing about this program is that it is driven by the patients.
When a Shore Medical Center employee provides excellent patient care; which then organically causes the patient to recognize the employee who attended to them while they were in the hospital ... Shore Medical Center has a employee pinning ceremony to award The Guardian Angel pin.
The patient has been so moved by the care received, that they make a financial contribution to the Shore Medical Center in honor of their caregiver.
It's a very big deal and a high honor to receive this recognition award.
Each month, Shore Medical Center evaluates all of the employees who have received nominations and they select one to be the Guardian Angel of the Month.
Shore Medical Center holds an annual pinning ceremony. I'm a Nurse Dad. I've attended this prestigious pinning ceremony with our award-winning Daughter, Lauren.
It is an incredibly memorable event for the deserving recipients.
For April, 2021 the Guardian Angel recipient is Wendy Razzi, RN of the Telemetry Unit.
Razzi has been in the Telemetry Unit since joining the Shore Medical Center in 2015.
Shore Medical Center provided the following comment from the patient who Razzi cared for
"I feel as though Wendy went above and beyond her normal duties by assisting me. I am so grateful for the wonderful care and compassion she provided me. Wendy is definitely a great asset to Shore!"
This is a great example of our local healthcare heroes, who make such a positive difference in our community ... especially for the past year during during a very stressful COVID-19 pandemic.
SOURCE: The Shore Medical Center