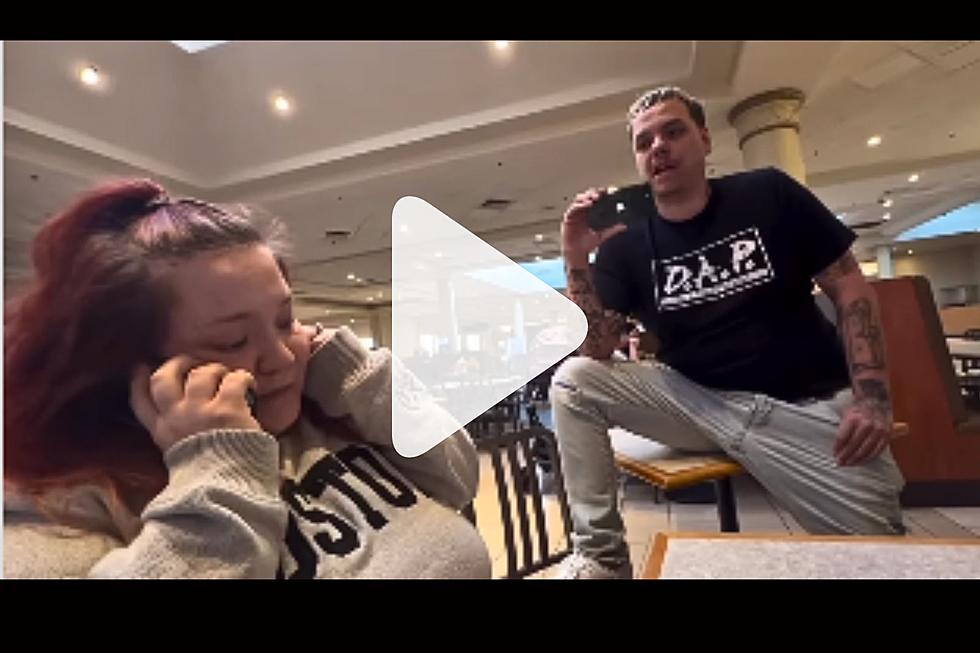 Woman Caught Allegedly Trying to Meet Child at Mall in Deptford, NJ
@SJNTakeover/@shuamundy/@jaycarnicom via Instagram
If you've never heard of the group Dads Against Predators, they're an online organization of parents throughout the country that do their best to set up and catch potential child predators before the predator has a chance to act.
Basically, they take on the role of investigators and pose as young kids online in an effort to catch adults looking to engage in illicit activities with minors.
That's exactly what members of DAP did in Deptford, Gloucester County, this month.
They allegedly busted a woman attempting to meet up with what she thought was a 13-year-old girl.
In a video, DAP members, including Instagram sensation and fellow DAP member Joshua Mundy, accuse the woman of wanting to meet with the girl for sex.
The woman denies that's why she showed up, but the DAP members are adamant that they'll expose her if she doesn't admit it. Keep in mind, everyone is innocent until proven guilty.
The DAP members say in the video that they pretended to be a 13-year-old girl on the app Whisper, engaged in conversation with this woman, and agreed to meet at the Deptford Mall.
Of course, to the woman's shock, it wasn't a 13-year-old she met up with but a group that claims they're associated with DAP.
Watch the video for yourself and draw your own conclusions:
All parties are innocent of any crime until proven guilty in a court of law.
Cold Cases: South Jersey's Unsolved Murders & Mysteries
Gallery Credit: Eddie Davis
20 Things That Shock People After They Move to South Jersey
Gallery Credit: Chris Coleman
More From WPG Talk Radio 95.5 FM