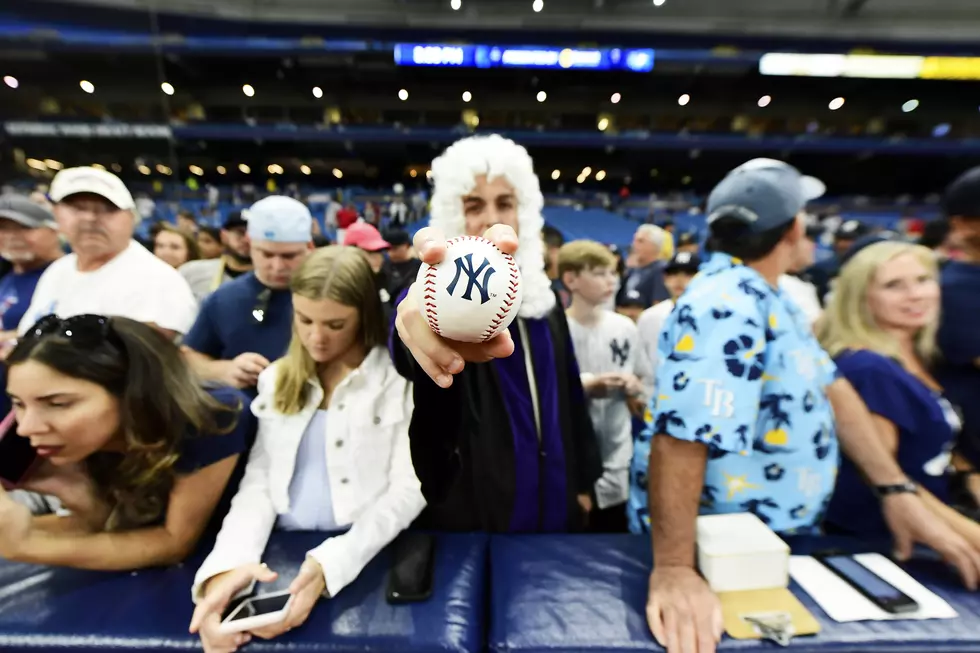 Yankees, Eagles, Jets Fan? Study Says You're Annoying
Getty Images
I'm going to tread very carefully here.
Ok, so it's not exactly an internationally respected university's years-long study, but one sports website is saying if you're a fan of the Yankees, Eagles, or Jets, you're annoying.
Don't blame me, not my words!
The site YardBarker.com put out a list of "The 25 Most Annoying Fan Bases in Sports", and 3 of our nearby teams make the list.
They go after Yankees' fans for their, "magic mix of aggressive anger and unbridled superiority" (again, I'm just the messenger here).
Before the Yankees fans out there get mad, you can take some comfort in the fact that Red Sox fans also landed on the list.
In comparing Jets fans to their cross-river brethren rooting for Big Blue, they bluntly say that, "Giants fans might be elitist, but those who cheer for the J-E-T-S really S-U-C-K".
I guess I have to at this point, so let's head to our west now as YardBarker takes aim at Eagles fans, calling them, "...equal parts dumb and infantile".
It's worth noting that there are more obnoxious fan bases represented on the football portion of the list, sorry Cowboys and Patriots fans, again, I'm just the reporter here.
Now, I do have to acknowledge the fact that the author doesn't mention what his teams are, but as a proud Milwaukee Brewers fan, I did get some satisfaction in seeing that not one but two of their divisional rivals, the St. Louis Cardinals and Chicago Cubs, both landed on the list.
Enter your number to get our free mobile app
TACKLE THESE: Check Out the Best Uniforms In Each NFL Team's History
More From WPG Talk Radio 95.5 FM