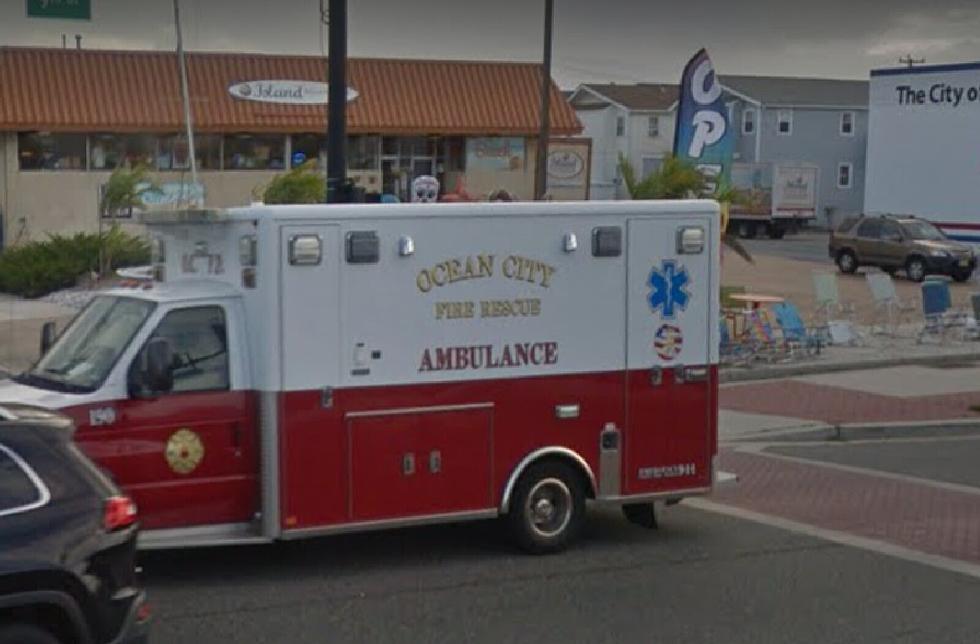 66-year-old Man Killed in Ocean City Traffic Accident
Google Maps
An Ocean City man has died following a traffic accident in the city early Tuesday evening.
Cape May County Prosecutor Jeffrey Sutherland and Ocean City Police Chief Jay Prettyman have released a joint statement saying the accident happened just after 6PM at the intersection of 9th Street and Bay Avenue.
According to the report, an investigation revealed that the accident happened this way:
"2005 Mercury Sable being operated by Kevin Farrell, 48 years old of Somers Point, was attempting to make a left-hand turn onto Bay Avenue from 9th Street when he was struck on the passenger side by a westbound 2018 Jeep Wrangler being operated by Ruddy Narvaez, Jr., 33 years old of Galloway."
A front seat passenger in the Farrell vehicle, John Andrew, 66 years old of Ocean City, was taken to the Shore Medical Center, where he was pronounced dead. According to the report from Sutherland and Prettyman, "The exact cause and manner of death are pending autopsy."
Kevin Farrell was also taken to the hospital, where he is being treated for his injuries.
In the statement, Sutherland says, "the full circumstances surrounding this incident are still under investigation and no charges have been filed at this time."
Authorities are hoping anyone who witnessed the accident comes forward. You can call the Cape May County Prosecutor's Office at (609) 465-1135 or the Ocean City Police Department at (609) 399-2195. Information can also be reported anonymously through the Cape May County Sheriffs Tip Line at cmcsheriff.net. Just click on "Anonymous tip." Finally, a call can also be made to Cape May County Crime Stoppers at 609-889-3597.
26 Google Street View Images That Show Just How Much South Jersey Has Changed
We've seen a lot of change in Atlantic and Cape May Counties over the past few years -- but given how busy many of us are, perhaps we forget how things used to be. Thanks to Google Street View, we can go back in time...
Things About South Jersey A Man Oughta Know
10 Reasons NJ's Always The Best State To Live According To A Jersey Native
Based on a recent study, New Jersey was recently crowned the best state to live in for 2021. Since New Jersey is usually on the receiving end of heaping piles of hate on any given day, you can imagine why Jersey natives were super excited to hear this news! To them, NJ's not just number one this year, but every year. There's more to love about the Garden State than the average person thinks.
More From WPG Talk Radio 95.5 FM