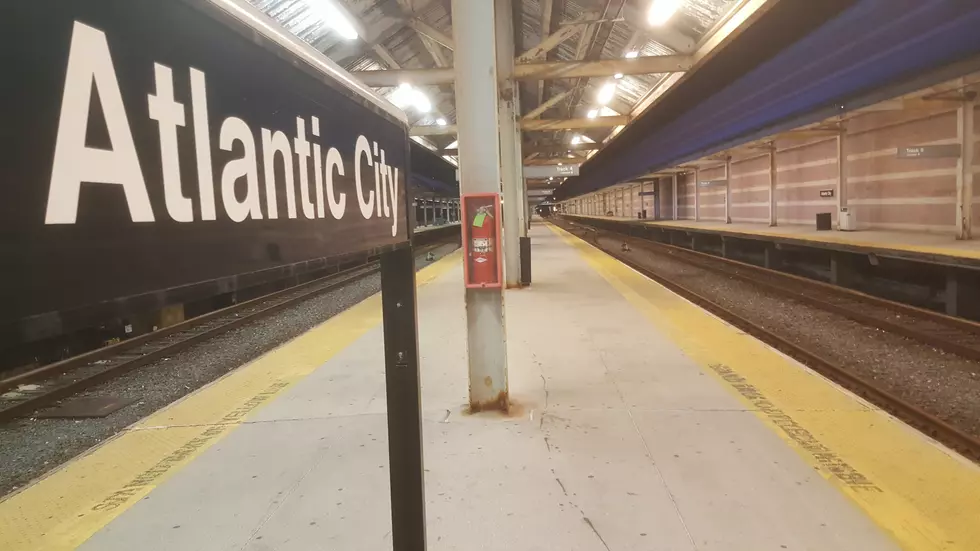 Additional Train Service to Atlantic City Could Be Game Changer
Atlantic City Rail Line's Atlantic City Station - Photo: Chris Coleman
This is a very big deal and if it proves successful, this could be a real game changer in terms of necessary transportation enhancements to improve Atlantic City as a world class destination resort.
First, some comments about the people who made this happen. Of course, the professional staff at New Jersey Transit for recognizing (when it was brought to their attention) that there was a need that needed to be filled.
Here locally, New Jersey State Senator Chris Brown, R-2; Matt Doherty, Executive Director of the New Jersey Casino Reinvestment Development Authority (CRDA); Sandi Harvey, Vice President of MEET AC; Michael Chait, President of The Greater Atlantic City Chamber of Commerce and Jon Henderson, Founder of the Atlantic City Beer & Music Festival were highly motivated and focused to make this happen.
Atlantic County Freeholder and MEET AC Chief Financial Officer Caren Fitzpatrick has also been instrumental during the process. At both the MEET AC level and her work on the Atlantic County Board of Chosen Freeholders regarding transportation issues.
This is a great trial run. We must find a way to better move patrons from Philadelphia to Atlantic City and elsewhere.
Like most things in life, if the demand is there... you just have to find the most effective and efficient way to solve the problem.
It's a four-step process:
1. Identify the problem.
2. Work with the experts.
3. Build a consensus.
4. Solve the problem.
New Jersey Transit has answered the call to action. They'll be adding additional capacity and service on the Atlantic City Rail Line for Friday and Saturday, April 3 and 4, 2020, during a local beer festival.
Every train on this line will have one or two extra cars to meet the additional demand.
Additionally, there will be one extra train that will leave Atlantic City (Saturday) at 12:44 a.m. and it arrives at Philadelphia's 30th Street Station at 2:22 a.m.
ACRL train tickets from Atlantic City to Philadelphia 30th Street Train Station costs $10.75.
NOTE: No one in the state of New Jersey has advocated for, or, pushed harder for additional train service to Atlantic City then Margie Fineran Hurley.
Enter your number to get our free mobile app
More From WPG Talk Radio 95.5 FM