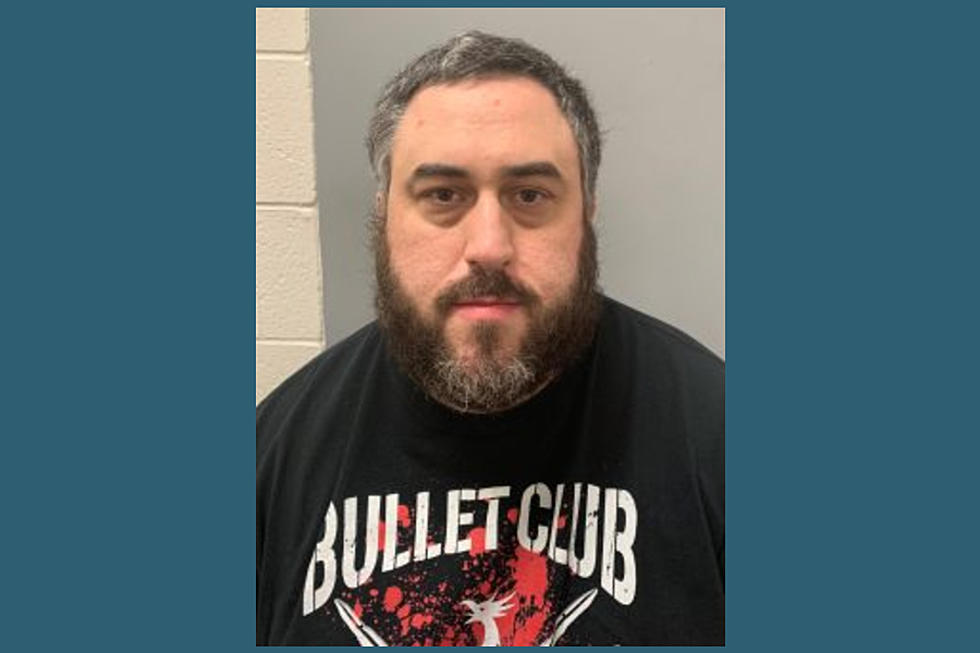 Gloucester County Man Charged for Trying to Meet a 13-year-old Girl for Sex
38-year-old Albert Pisanelli of Deptford NJ - Photo: Burlington County Prosecutor's Office
Authorities say a man from Gloucester County was arrested Tuesday at a convenience store where he planned on picking-up a 13-year-old girl for sex.
Burlington County Prosecutor Scott Coffina and Jason J. Molina from the Newark Field Office of Homeland Security Investigations (HSI) say 38-year-old Albert Pisanelli has been charged with second-degree Luring, second-degree Attempted Sexual Assault, third-degree Leader of a Child Pornography Network, third-degree Possession of Child Sexual Abuse Material, third-degree Attempted Endangering the Welfare of a Child, and fourth-degree Attempted Criminal Sexual Contact.
Coffina's office says Pisanelli thought he was talking to a 13-year-old girl online and he arranged for a sexual encounter. In reality, he was chatting with a special agent with Homeland Security investigations.
In Pisanelli's possession when he arrested in Burlington County was, "a sex toy he bought as a gift for the girl, a tripod for a cell phone, lubricant and prescription medication for erectile dysfunction," according to a press release.
An investigation began earlier this month after Pisanelli's online activities were discovered by law enforcement. Prior to setting-up the meet-up, he used an instant messaging app to request naked pictures from the person he thought was the young girl, says Coffina.
Pisanelli is being held in the Burlington County Jail in Mount Holly pending a detention hearing in Superior Court.
KEEP READING: What were the most popular baby names from the past 100 years?
COVID relief for NJ municipalities: How much is your town getting?
The American Rescue Plan signed by President Joseph Biden awards $10.2 billion to New Jersey. Here is a a county-by-county and town-by-town breakdown.
More From WPG Talk Radio 95.5 FM