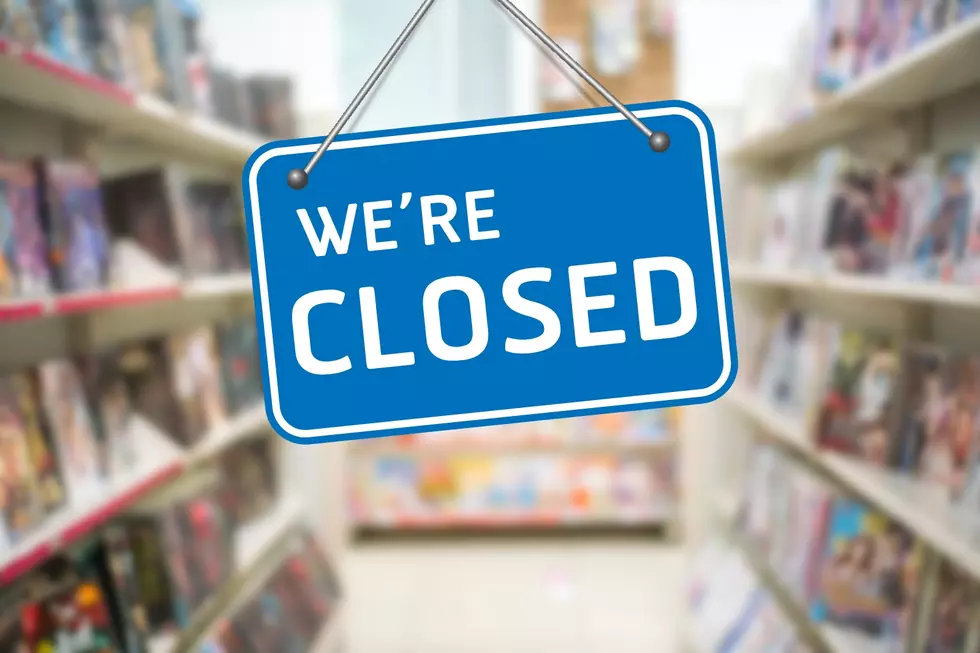 Another Big Chain Store is Closing Another One of its NJ Locations
Book store closing - Photo: TSM Illustration
It's been a rough go for businesses of all shapes and sizes in New Jersey over the past couple of years.
In 2022, shoppers here in the Garden State saw one of the last Kmart stores in existence close, a few supermarkets shut down, and countless mom-and-pop stores and restaurants ended their runs.
Whether due to the pandemic, supply chain issues, inflation, the sharp increase in the value of real estate, or consumers changing their shopping habits, even the biggest companies find themselves having to analyze their plans quite often these days.
Long story short, business is tough.
The world of books is no exception
According to NJ.com, within the past few days, Barnes & Noble has announced that they are closing their store in Paramus, Bergen County, after 28 years.
The company took to Facebook and said the owners of their building chose not to renew their lease as they plan to redevelop the property into a senior living center.
Barnes & Noble is attempting to relocate the store, but they do not have a new location yet.
Bookstores are different
Unlike a mini-mart or a huge discount warehouse, bookstores are something that many people take very personally.
When Barnes & Noble closed their store in Clark, Union County, this past summer, Jeff Deminski, afternoon host at Townsquare Media's New Jersey 101.5, posted,
They had an amazing selection even for a Barnes & Noble. The cafe area was great. For a few friends and me that cafe area was as close to a 'Friends' Central Perk as we were going to get. Oh, and in their selection of games, I purchased some that became staples for our Friday night giveaway hours.
One person who recently answered the question, "why I love my local bookstore," said of buying books online versus going into an actual store,
But when it comes to books, I don't want anonymity. I want a place where people gather. Where we stop to talk about what's going on in our lives, in our families, our schools, and our neighborhoods. I'm looking for cozy and familiar and welcoming. I want to ask for recommendations from people who read voraciously and know what I like. I want more than one piece of candy before I leave.
Not too far from Paramus
As for fans of the store in Paramus, the news isn't all that bad as the next-closest Barnes & Noble is only 10 minutes away in Hackensack at Riverside Square Mall.
Great New Jersey Stores That We Once Loved That Are Now Closed
NJ teachers and educators caught in sex crime busts
Over the past few years, state lawmakers have taken on the challenge of dealing with accused child predators among the ranks of teachers and educators.
In 2018, the so-called "pass the trash"
law
went into effect, requiring stricter New Jersey school background checks related to child abuse and sexual misconduct.
The follow individuals were arrested over the past several years. Some have been convicted and sentenced to prison, while others have accepted plea deals for probation.
Others cases are still pending, including some court delays amid the COVID-19 pandemic.
More From WPG Talk Radio 95.5 FM