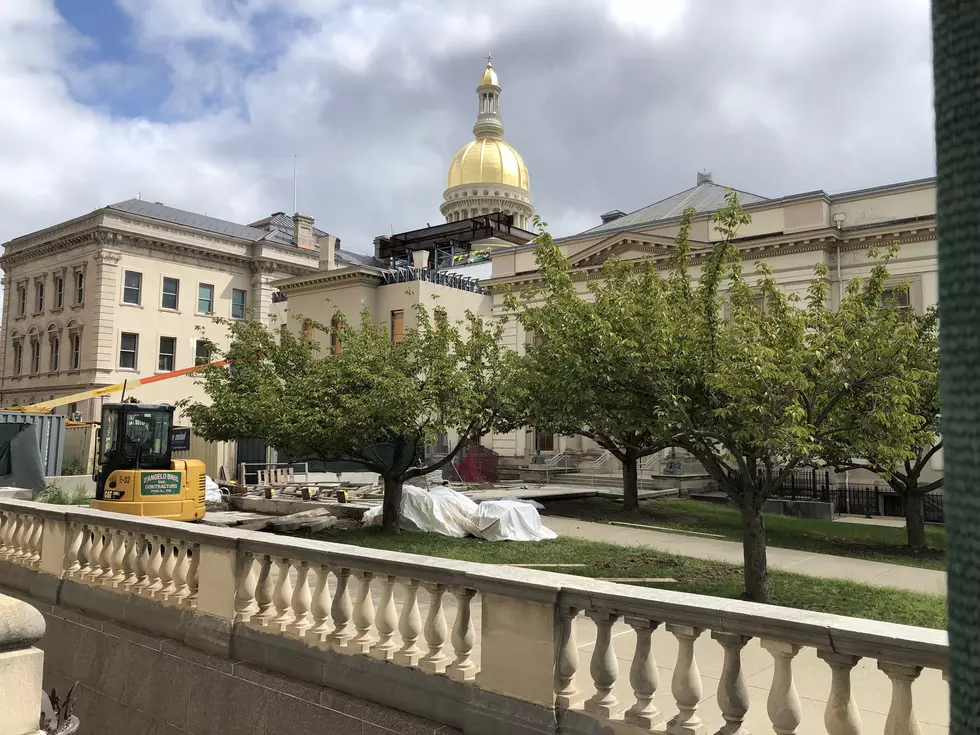 Are You a Woman Looking For a Career in NJ Politics? Here's How to Get Started
The Statehouse in Trenton on Tuesday, Sept. 13, 2022. (Michael Symons/Townsquare Media NJ)
Are you a woman and interested in running for office in New Jersey in the future?
If so, The Center for American Women and Politics at Rutgers University is holding its two-day Ready to Run New Jersey weekend program next month.
It is a bi-partisan program covered by CAWP for women who either want to run for office, want to work on a campaign, get appointed to office, become community leaders, or just learn about the political system.
The event starts at noon on Friday, March 17 at The Douglass Student Center at Rutgers University in New Brunswick and lasts until Saturday, March 18.
What does the conference involve?
The conference features two tracks to meet women's needs, said Rebecca Schwartz, board member of Millennials for NJ.
Track 1 is called "I'm Ready to Run, Now What?"
This is for women who have either put their names on the ballot for this year or who are looking to run for office in the immediate future to look for skills they can use on the campaign trail, Schwartz said.
Track 2 is called "I'm Not Ready to Run Yet, But.."
This is for women who are not yet ready to run, looking to become community organizers, looking for a hands-on approach, or how to get started in a campaign career, and learn more about New Jersey's political landscape, she added.
Three sessions will be offered on Friday, March 17 to encourage more women of color to run for office. These sessions include Elections and Leadership Latina Academy, Rising Stars: Education Asian American Women for Politics, and Run Sister Run: Women of the African Diaspora Changing the Political Landscape.
What will participants learn?
Schwartz completed the program in 2016. "The panelists are the best in their field when it comes to fundraising, social media, and interview tips, and the elected officials who speak first handily on the process provide mentorship and reassurance for women who are just finding their own voices," she said.
Participants will also walk away with "how to" instructions on running for office, a better understanding of party politics, internet strategies for campaigns, and simply how to get started on a road to a political career in New Jersey.
What is the importance of women in politics in New Jersey?
Women are the leaders of major infrastructure initiatives including health care, education, and child care and young women are leading the charge on high generational issues like the climate crisis.
"So without women's voices in the room, these important topics that affect our entire society are often under-prioritized or often forgotten," Schwartz said.
What is the status of women's politics in New Jersey?
As of 2023, Schwartz said out of the 120 seats in the New Jersey state legislature, 42 are held by women, 11 in the Senate, and 31 in the Assembly.
Out of the 135 county commissioner seats, 50 are held by women, and out of the 565 municipalities in New Jersey, 94 have female mayors.
While there has been a lot of progress, more needs to be done to get women interested and elected to political positions in the Garden State, Schwartz said.
How can the state help get more millennial women involved in politics?
Millennials for NJ is dedicated to recruiting and helping elect millennial candidates in New Jersey, Schwartz said. Millennials are the largest adult population and the largest generation in the labor force, yet they are severely underrepresented in elected office.
Schwartz said from what she has seen, most young women do not seek public office because they feel that they are underqualified and inexperienced. But she said this is a false, and frustrating narrative that needs to be eliminated.
She said in reality, the biggest obstacle women face is fundraising.
While women should just run for office, the realistic first step is introducing them to programs like Ready to Run so they can join a community of like-minded women who help each other reach their goals, she said.
"I am proud to have completed this program and I have met so many community leaders doing amazing work. The more women with each, the more successful we will be collectively," Schwartz said.
The registration fee for Ready to Run is $225. The fee includes meals and all conference materials.
Scholarships are also available. Register here.
More From WPG Talk Radio 95.5 FM