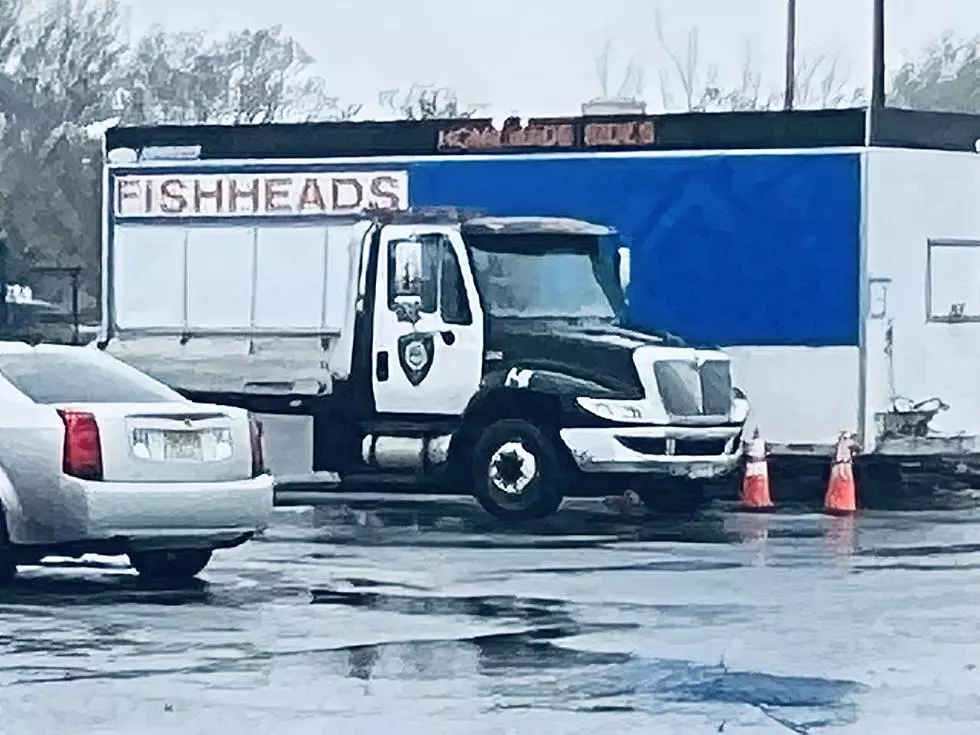 Atlantic City Community BBQ To Support Displaced Fish Heads
John Devlin photo.
The Atlantic City community has rallied today and have come together to support Gregory "Dredgie" Wood and The Fish Heads food truck, seafood establishment.
By design, the community has purposely assembled in Gardner's Basin, where Atlantic City Mayor Marty Small had Wood's business removed.
Small did this act of removing Fish Heads, despite the fact that New Jersey Senator Vince Polistina had the matter successfully worked out for Wood to remain in business this summer.
Read More: NJ Senator Polistina Responds To AC Mayor Regarding 'Fish Heads'
It was a particularly bad move for Small with the National NAACP Convention coming to Atlantic City this upcoming June 14-20, 2022.
There's no doubt that this iconic group of nationwide conventioneers would have just loved Dredgie Woods' boutique restaurant establishment.
Atlantic City Board of Education Member John Devlin has been a vocal supporter of Dredgie Wood and Fish Heads.
Devlin has repeatedly called-out Marty and La'Quetta Small, calling this "whole entire situation a case of blatant political retaliation."
Today's event began at 12:00 noon and is sponsored by "Citizens of The Community."
New Jersey Assemblyman Don Guardian, a former Mayor is in attendance. He has been vocally supportive of Wood and Fish Heads throughout this unjust situation.
Today's community rally is because of Small's actions of resorting to towing away Fish Heads from Gardner's Basin, where it sat for the past 7 years.
Wood and Fish Heads has operated in Atlantic City for the past 25 years.
Here is our previous coverage of The Small move that took place during a nasty Nor'Easter in Atlantic City.
Read More: It's Gone! Atlantic City's Small Removes Fish Heads Restaurant
Here's a look at some of the community members attending today's event:
Here is Craig Callaway and Tom Forkin:
Forkin said, "What a great way to start off our summer by seeing all of our community supporting our dear friend, Greg, who as always been there for all of us."
Devlin, Forkin, Steve Young, Craig Callaway and many others from the Atlantic City have turned out today to support Greg "Dredgie" Wood and Fish Heads.
Atlantic City's Firsts Throughout History
Steel Pier
More From WPG Talk Radio 95.5 FM