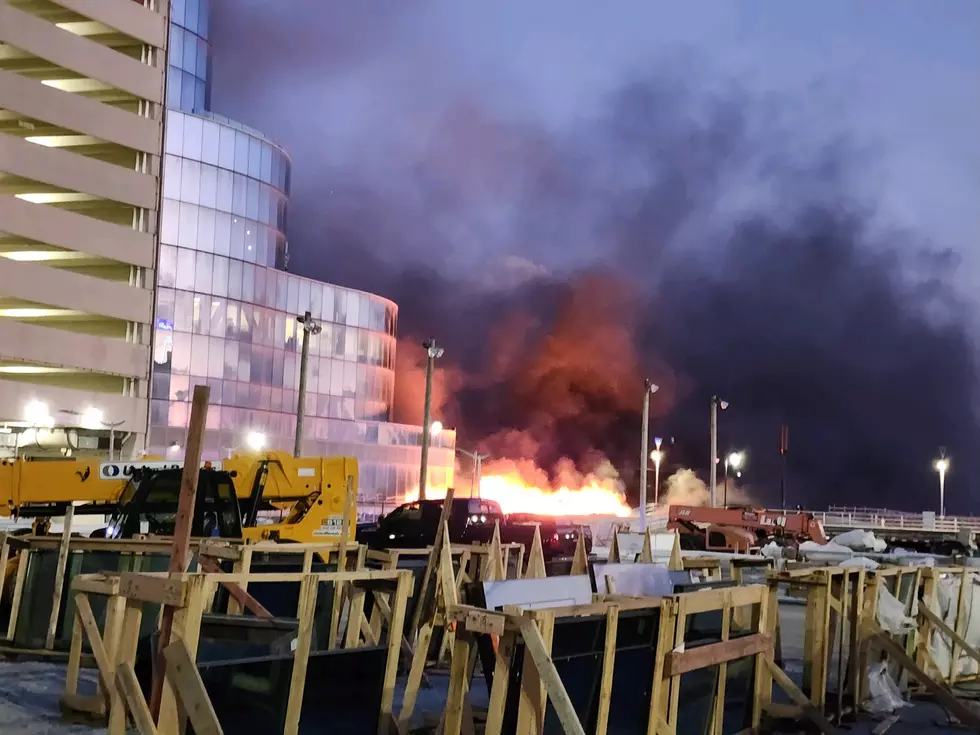 Atlantic City Example Of How Dangerous It Is To Be A Firefighter
Harry Hurley confidential source.
The Boardwalk fire adjacent to the Ocean Casino Resort last night in Atlantic City, New Jersey is the latest example as to just how dangerous the job of professional firefighter really is.
Atlantic City firefighters were battling a Boardwalk blaze, which started under the boardwalk … where natural gas - propane tanks and other flammable materials are well known to regularly be in place.
The temperature of the February 3, 2023, 6:00 p.m. blaze was 22 degrees, with heavy accompanying winds and a windchill value which made it feel like 8 degrees.
An Atlantic City firefighter fell through the boardwalk during the fire and was taken to ArlantiCare Regional Medical Center (City Division) with still undisclosed injuries.
We reached out to John Varallo, President of the Atlantic City Professional Firefighters (Local # 198) about last night's Atlantic City Boardwalk fire.
The fire was "under the command of Deputy Chief Brock, Battalion 1, engine 1, engine 7, ladder 1, rescue 1 and engine 6 responded to New Jersey Avenue for a report structure fire (boardwalk)," said Varallo.
"Firefighters had to crawl in full gear and navigate with charged hose lines under the boardwalk. Individuals are known to camp under the boardwalk and live in voids. This time of year it is common for them to create fires in ordered to stay warm."
"It's possible one of those fires intended for warmth got out of control. The fire spread in the direction of Brigantine because of the wind."
"A large portion of the boardwalk was initially on fire but was quickly stopped by an aggressive offense attack," said Varallo.
When we receive an update about the condition of the injured Atlantic City firefighter, we will update our coverage here.
The public should be very grateful to have the service of professional firefighters, who put their lives on the line each and every day in the line of duty.
Last night was simply the latest example of how dangerous it is to be a professional firefighter.
This is a salute to all firefighters everywhere, who provide an invaluable public service.
SOURCES: Atlantic City Professional Fire Department  & John Varallo.
What Are These Atlantic & Cape May, NJ Communities Best Known For?
10 Things I am Extremely Grateful For in Atlantic County
10 Things I am Extremely Grateful For in Atlantic County
More From WPG Talk Radio 95.5 FM