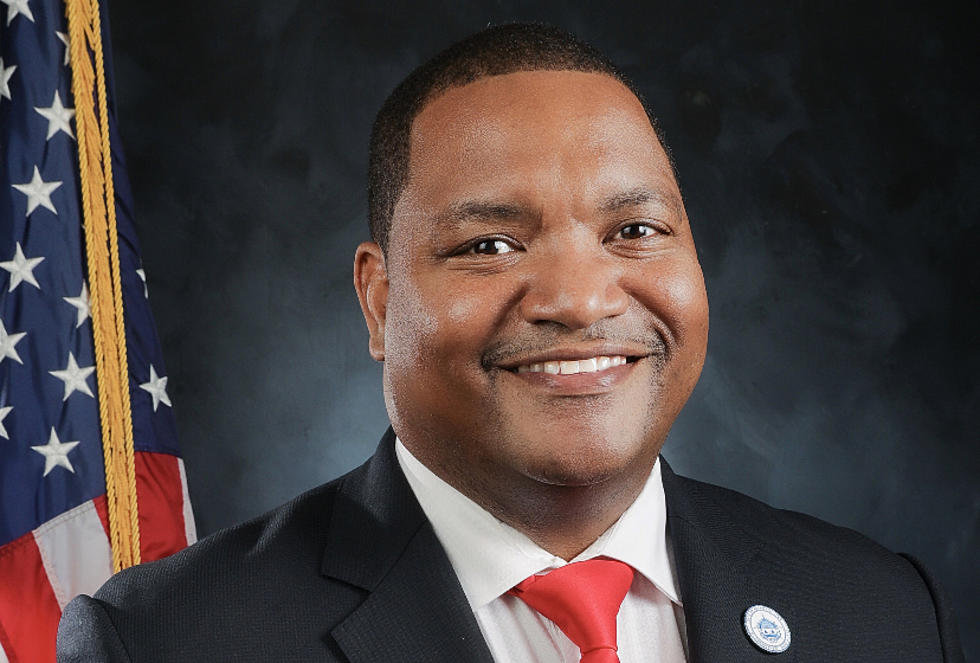 Atlantic City Mayor Will Make Announcement Today Regarding Bonuses
Atlantic City Mayor Marty Small
A HARRY HURLEY OPINION - EDITORIAL
Atlantic City Mayor Marty Small will make an announcement today (Thursday, September 23, 2021) at 11:00 a.m. regarding potential bonuses to city employees relative to their service during the COVID-19 pandemic.
If this is to occur, the funds will come from the American Rescue Plan Act, which is providing tens of millions of dollars dedicated to Atlantic City.
Small jumped the gun when he previously publicly announced the employee bonuses as if it was finalized and approved. It wasn't.
The New Jersey State Department of Community Affairs, which oversees city finances under state law, stopped  Small from making payments of $3,500 per employee at that time.
If the state is now prepared to approve Small's request, it will amount to approximately $6.6 million of the $32 million in federal funds that Atlantic City will receive in federal COVID-19 funding.
Small's justification for the $ 3,500 individual payments is to reward and thank those who served on the City payrolls during the peak of the pandemic.
Small also has indicated that he wants to do this because many Atlantic City employees have been paid less over the years m because of state funding cuts.
My view is that Small is right about this point. The state has hammered public safety employees (and other departments) with very unfair salary cuts and reductions in benefits.
The state has also taken employee rights away to be properly represented by collective bargaining units. This is wrong and treats Atlantic City employees differently and more harshly than all other employees throughout the state.
Additionally, the state has made draconian cuts in staffing levels that have created dangerous working conditions and it places the public at potential risk.
I'm quite familiar with how Small works. He's a showman. When he stages a public event such as today's, he usually has his ducks in a row.
It's not in Small's best interest to go to political war with the state, because they hold all of the power.
Today should feature Small making a big announcement, whereby he will thank Governor Phil Murphy, Lt. Governor Sheila Oliver, and the state for their working partnership.
I also expect him to finesse the earlier faux pas and deflect it with humor and then immediately pivot in a serious fashion to update where this $ 6.6 million measure stands as of today.
I expect that Small will be delivering good news to the employees of Atlantic City.
You can legitimately argue if you believe that taxpayer monies should be spent in this manner.
I would like to have seen it targeted at those who put their lives on the line and never stopped serving the public during the COVID-19 pandemic.
For those who didn't have face face-to-face contact with the public; and worked from the safety of home it's not fair that they will receive the same exact bonus as public safety, public works, and the other job classifications who never stopped having in-person contact with the public.
My whole narrative here is from the premise that the state is poised to approve Small's employee bonus plan.
We'll know the answer to this shortly.
If you're interested and would like to watch … Mayor Small's announcement will be available to watch (11:00 a.m. today) at a live stream event at facebook.com/atlanticcitygov.
Developing. We'll keep you apprised of all updates.
Unique Atlantic City AirBnb is Extraordinary but Not for Everyone
Step inside this unique Atlantic City AirBnb...if you dare. At first glance, it seems harmless enough, but the unique murals and artwork will definitely make you blush.
COVID vaccines: 17 myths, misconceptions and scientific facts
Do any of the vaccines impact fertility? Do they contain a live virus, or change a person's DNA? Here are some of the most rampant social media rumors and the real, verified answers on COVID-19 vaccines currently being distributed in the U.S.
Delta variant dominating NJ - here are signs you may have it
More From WPG Talk Radio 95.5 FM