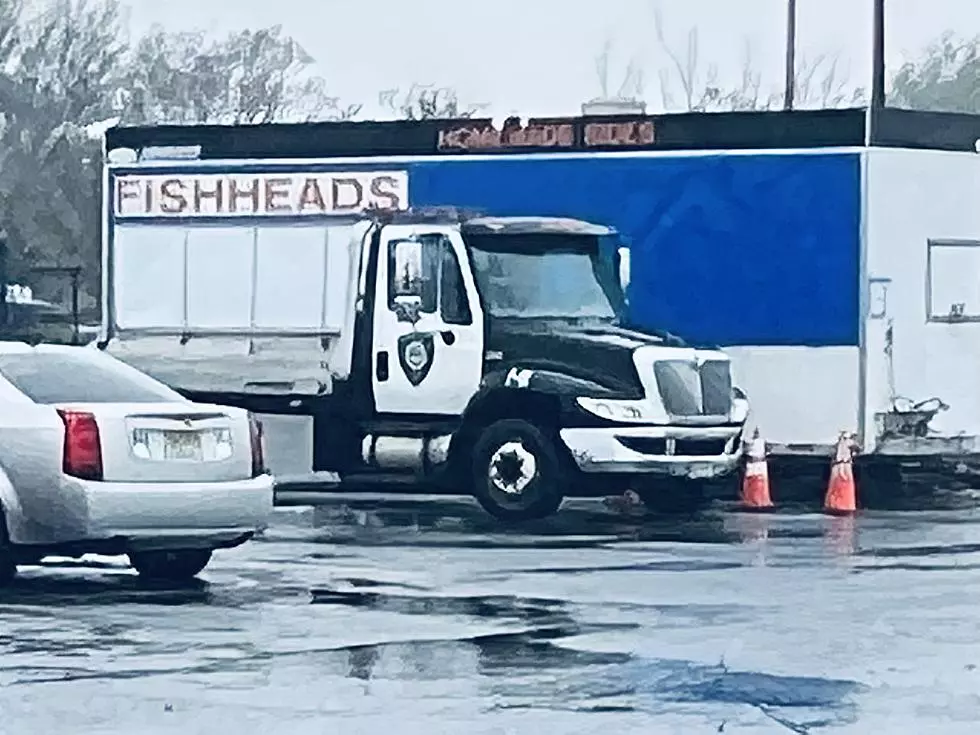 Atlantic City NAACP Takes Public Position Against 'Fish Heads' Seafood
Don P. Hurley photo.
HARRY HURLEY NEWS & OPINION - EDITORIAL
After taking no position whatsoever during the entire  protracted controversy, the Atlantic City NAACP waited until the very end and has taken a public position against Fish Heads Seafood truck.
First, let's address the "elephant" in the room. Kaleem Shabazz is the President of the Atlantic City Chapter of the NAACP.
Shabazz is also a sitting member of the Atlantic City Council and loyal supporter of Atlantic City Mayor Marty Small.
It's nearly impossible to believe that Shabazz can avoid a conflict of interest under these circumstances.
Shabazz penned a letter about this matter on May 17, 2022.
It's incredulous to witness the local NAACP take a position which is adverse to the last remaining African-American business in Gardner's Basin.
In the Shabazz letter, which was very late and unhelpful, it reads as though Marty Small wrote it.
It reads in part:
The Fish Heads Mobile truck has been at Gardner's Basin for several years. However, after consultation with City of Atlantic City officials and reviewing the position of the State Department of Environmental Protection, it has been determined that state and federal regulations prohibit permanent food trucks at the Gardner's Basin location. The property that the Fish Heads truck is located on is regulated both by the Department of Environmental Protection and the National Park Service, an agency of the Federal Government. Green Acres and National Park restrictions do not allow for food trucks to become permanent structures at Gardner's Basin. The City appears to have no discretion to allow
Fish Heads to stay at its current location.
The Shabazz letter is filled with so many inaccuracies that it is just stunning to witness a chapter of a legendary civil rights organization spew the local government's "company line" regarding an unjust decision which led to an African-American business owner to be treated in such a bad manner.
Shabazz wrote that Fish Heads was in Gardner's Basin for "several years." By definition the word "several" means … "more than two but not many."
Fish Heads operated in Gardner's Basin for 7 years and 25 years in Atlantic City overall.
This is not several, it is actually the opposite of several. Yet, Shabazz went out of his way to make it look like this is some short-timer. It's a very deceptive tactic, to try and sway public opinion. It didn't work.
Shabazz also failed to address that the Fish Heads business was towed away at significant expense to the minority business owner. Gregory "Dredgie" Wood.
The Small towing maneuver was conducted during a violent nor'easter storm. It also resulted in damage to the food truck.
Shabazz piled on some more against Wood and Fish Heads, writing:
"It is our understanding that Fish Heads was offered assistance from the City to relocate to a nearby location, but unfortunately failed to accept the City's offer of assistance," wrote Shabazz.
Here is a photo of Fish Heads food truck sitting in the Atlantic City Police Tow Lot.
Make no mistake about it, New Jersey Senator Vince Polistina had the entire situation worked out with the state of New Jersey.
The state was prepared to allow Fish Heads to continue to operate in Gardner's Basin.
It is well established that Small purposefully and aggressively intervened to assure that Fish Heads would be forced to leave Gardner's Basin.
Plain, simple and filthy dirty … this was political revenge exacted by Small against a perceived political enemy.
If you missed our previous coverage, here is a link to a day-by-day timeline of each and every effort made by Polistina with the state of New Jersey to save Fish Heads.
Read More: NJ Senator Polistina Responds To AC Mayor Regarding 'Fish Heads'
The Polistina article reads more like a daily diary and contains specific details into inner workings of a sitting New Jersey Senator and a direct window into his management style.
The late, great Pierre Hollingsworth was the former President of the Atlantic City Chapter of The NAACP. He would never have written a letter like this.
Instead, Hollingsworth would have vocally supported Wood and Fish Heads in real time, while the situation was actually going on in real time.
Not this lame, after the fact approached taken by Shabazz.
Shabazz sat by Idly, as an African-American owned business was being shut down. A restaurant that would have been enjoyed by many when the National NAACP holds their annual convention in Atlantic City this Summer.
I am hard pressed to ever recall anywhere in America, a similar situation, whereby a local chapter of the NAACP took a public stance against an African-American business owner.
However, this is Atlantic City, where all things are possible.
Atlantic City's Firsts Throughout History
Steel Pier
More From WPG Talk Radio 95.5 FM