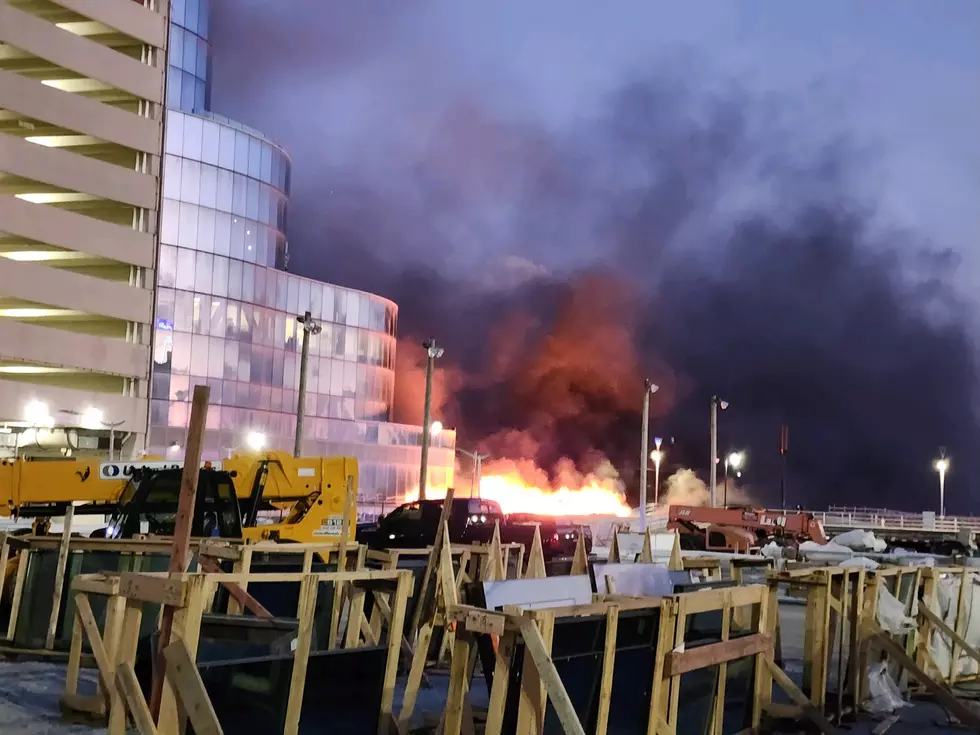 Atlantic City, NJ Firefighter Falls Through Boardwalk During Fire
Harry Hurley confidential source.
An Atlantic City Firefighter was injured during the last Friday, February 3, 2023 fire on the Boardwalk in Atlantic City, New Jersey.
The fire occurred in the 6:00 p.m. hour on the boardwalk directly adjacent to the Ocean Casino Resort, on the 500 block in Atlantic City.
We have learned that the injured firefighter fell through the boardwalk and we can now confirm that he suffered a broken tibia.
We have learned the identity of the firefighter, however, we've been asked not to reveal his name at this time.
The tibia is the shin bone and it's the second largest bone in the human body. It's the weight-bearing bone of the leg.
Firefighters, in addition to their own body weight, carry an average of 45 pounds of gear. This includes boots, pants, a coat, gloves, a hat, an oxygen tank, and more.
It can easily weigh more than 45 pounds, as much as 75 pounds.
Read More: Atlantic City Example Of How Dangerous It Is To Be A Firefighter
We caught up with John Varallo, President of the Atlantic City Firefighters (Local # 198) about last Friday night's Atlantic City Boardwalk fire.
The fire was "under the command of Deputy Chief Brock, Battalion 1, engine 1, engine 7, ladder 1, rescue 1 and engine 6 responded to New Jersey Avenue for a report structure fire (boardwalk)," said Varallo.
"Firefighters had to crawl in full gear and navigate with charged hose lines under the boardwalk. Individuals are known to camp under the boardwalk and live in voids. This time of year it is common for them to create fires in ordered to stay warm."
"It's possible one of those fires intended for warmth got out of control. The fire spread in the direction of Brigantine because of the wind."
"A large portion of the boardwalk was initially on fire but was quickly stopped by an aggressive offense attack," said Varallo.
At the time of the fire, we reported in real-time that an Atlantic City firefighter fell through the boardwalk during the fire and was taken to AtlantiCare Regional Medical Center (City Division) with then undisclosed injuries.
We now know that the injury is the broken tibia.
This should serve as notice about how dangerous the job of a firefighter really is.
What Are These Atlantic & Cape May, NJ Communities Best Known For?
Fun Things To Do In The Atlantic City Area During The Winter Cold
More From WPG Talk Radio 95.5 FM