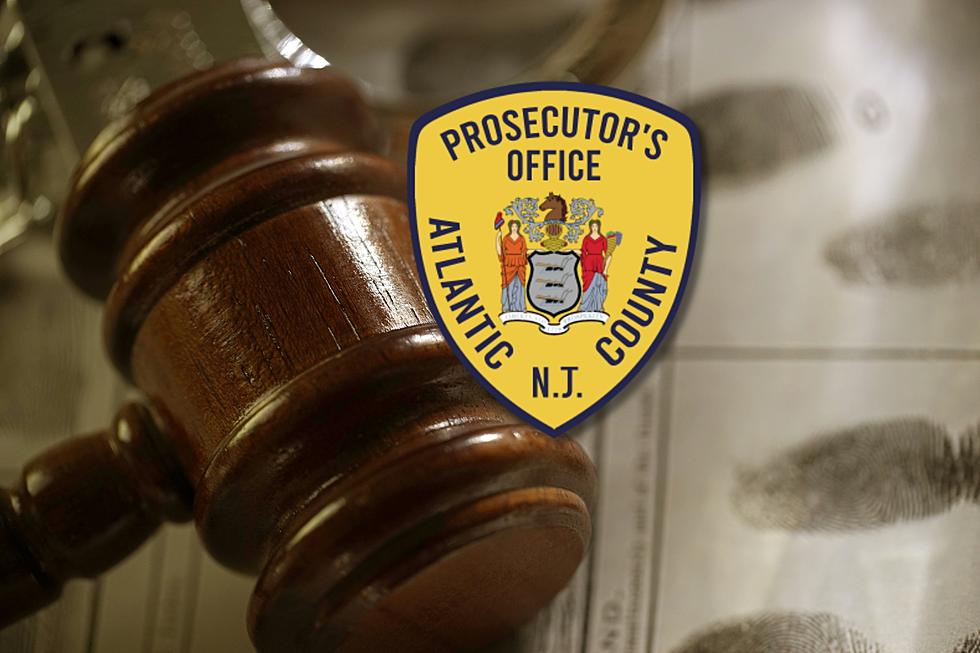 Atlantic City, NJ Man Pleads Guilty To Drug-Induced Death
Atlantic County Prosecutor's Office - Photo: ACPO/TSM Illustration
The Atlantic County Prosecutor's Office is continuing its winning ways.
They have achieved their latest courtroom victory with a guilty plea by Tahir Gregory, 44 years old, from Atlantic City, New Jersey.
Gregory has pled guilty to:
one count of first degree drug-induced death (strict liability).
This all stems from Gregory's admitted distribution of a lethal dose of heroin to 31-year-old victim, M.E., on June 29, 2017.
This guilty plea is on top of other charges that Gregory was previously convicted of.
"Gregory admitted to knowingly distributing heroin to the victim which ultimately led to her death on July 2, 2017," according to the Atlantic County Prosecutor's Office.
This is how the Atlantic County Prosecutor's Office describes the overall circumstances:
The plea agreement calls for a sentence of seven years in New Jersey State Prison pursuant to the No Early Release Act, which requires the defendant to serve 85% of his sentence before being eligible for parole. The sentence will be run concurrent to the 60-year state prison sentence he is currently serving after being convicted by an Atlantic County jury earlier this year on two counts of human trafficking and two counts of promoting prostitution.
This was a collaborative law enforcement investigation conducted by:
Atlantic County Prosecutor's Office.
FBI Child Exploitation and Human Trafficking Task Force.
Atlantic City Police Department.
This joint investigation was centered around prostitution and drug activity being conducted by Gregory in Atlantic City.
Gregory will be sentenced by the New Jersey Superior Court Judge Donna M. Taylor on November 14, 2023.
The Best Hotdogs In Cape May County, New Jersey
Here is our list of The Best Hotdogs in Cape May County, New Jersey,
We don't just mean Historic Cape May, New Jersey.
We have selected wonderful establishments all throughout Cape May County; including: Cape May City, Cape May Court House, Ocean City, Sea Isle City, Wildwood, North Wildwood and Avalon.
Enjoy our list and we readily acknowledge that it is entirely subjective and wide-open to your individual taste.
Gallery Credit: Harry Hurley
Atlantic City Area Readers Submit Cell Photos Of Favorite Meals
Gallery Credit: Harry Hurley
Best Meal Served At Great Atlantic City, N.J. Area Restaurants
Gallery Credit: Harry Hurley
More From WPG Talk Radio 95.5 FM