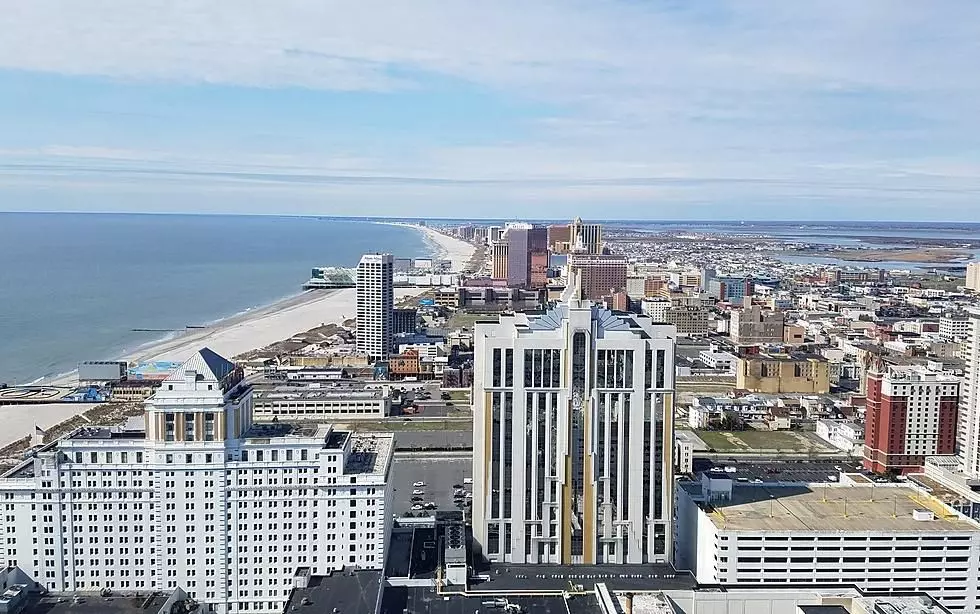 Atlantic City, NJ Mayor Loyalist Becomes City Council President
Atlantic City Skyline - Photo Townsquare Media South Jersey
There is a new Atlantic City, New Jersey Council President tonight as 1st Ward City Councilman Aaron "Sporty" Randolph succeeds George Tibbitt as Council President.
Tibbitt remains on City Council as a Council Member at Large.
During a lengthy on-air interview this morning, Tibbitt assured the residents of Atlantic City, that he will remain engaged and work very hard as a member at large of the Atlantic City Council.
However, Tibbitt also highlighted how important this stage of his life is regarding family, having just lost both his father-in-law and mother-in-law suddenly during 2022 … as well as both of his parents previous to that.
Randolph has served on the Atlantic City Council since February 11, 2010, when he was selected to fill an unexpired term.
Randolph is currently serving his 3rd full term on City Council, elected on November 2, 2010, November 3, 2015 and November 5, 2020.
In advance of tonight's vote, Tibbitt had decided not to seek a 4th consecutive term as Council President.
Instead, Tibbitt threw his support to Councilman at Large Bruce Weekes, Jr.
Weekes would have had the support of Tibbitt, 6th Ward Councilman Jesse Kurtz, 2nd Ward Councilwoman LaToya Dunston and himself.
However, Councilman Kaleem Shabazz quickly nominated Randolph first and Randolph was able to garner the bare minimum 5 votes required, receiving the support of:
Kaleem Shabazz
MD Hossain Morshed
Muhammad 'Anjum' Zia
Stephanie Marshall
Himself (Aaron Randolph)
On January 1, 2016, Marty Small (now Mayor) became City Council President by a vote of 5-4. Then newcomers Kurtz and Kaleem Shabazz put Small over the top 6 years ago.
Randolph is an enthusiastic supporter of Atlantic City Mayor Marty Small.
However, they will have a fragile majority as Randolph is required to abstain on all Atlantic City Municipal Utilities Authority matters, because he is a long-time employee there.
Randolph recently had to abstain from voting on the City insurance carrier. It is the same firm that was selected by the Atlantic City MUA.
Randolph is a life-long resident of Atlantic City. He is 30-plus year member of Alcoholics Anonymous, a cause that he cares about very deeply.
Randolph is also a member of the New Hope Baptist Church in Atlantic City, where he sings in the choir.
He is also a member of the Atlantic City Branch of the NAACP and a former union business agent for UNITE-HERE Local 54.
Atlantic City Area: Readers Share Favorite Childhood Memories
$3 Billion Bader Field Atlantic City Project Planned
Philadelphia and Atlantic City developer Bart Blatstein has announced plans to develop a multi-billion dollar mixed-use project at Atlantic City's Bader Field.
More From WPG Talk Radio 95.5 FM