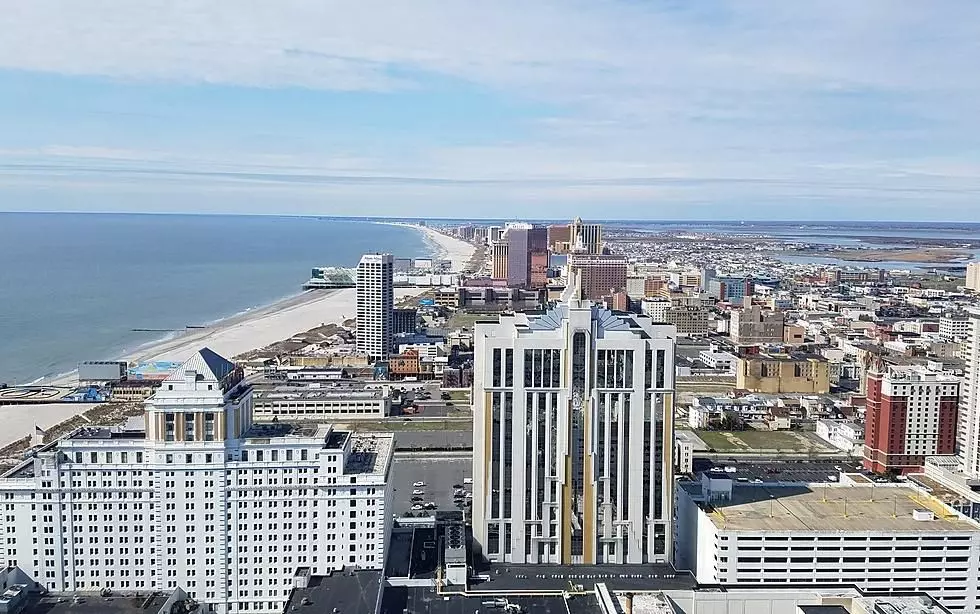 Atlantic City, NJ Public Schools Are Not Paying Teachers On Time
Atlantic City Skyline - Photo Townsquare Media South Jersey
On December 14, 2022, we blew the whistle that four Atlantic City Public Schools rowing coaches had not been paid since July, 2022.
That's obviously unprofessional and unacceptable.
If you missed our previous coverage, here is a link to catch-up:
Read More: Atlantic City Public Schools Has Not Paid Rowing Coaches
Now, we have learned that teachers are also not being paid in a timely manner.
The Atlantic City Public Schools annual budget is in the $ 250 million range. But, they have consistently failed to pay employees for their contracted professional services in a timely manner.
It sounds inexplicable, but, it's true.
John Devlin is a 20-year member of the Atlantic City Board of Education.
At the time of the failure to pay the rowing coaches, Devlin told us that he thought he had seen it all, but, that he had never seen anything like this.
"It's incompetence at its worse! How can you have a rowing program and brag about how great it is and not pay your coaches," said Devlin.
Devlin told us that he's still trying to "get over the fact that this superintendent (Small) gave Stockton University the boot unjustly and now this happens, said Devlin.
Devlin also confirmed that in addition to not paying the rowing coaches since July, every phone call and email that the coaches sent to the Small administration went unanswered.
When we exposed this publicly last month, the coaches were promptly paid their past due earned wages.
Unfortunately, now, it's time to shine the public spotlight light on the Atlantic City Public School District's failure to pay teachers earned wages that they are owed.
Here's the story:
Historically, the teachers within the Atlantic City Public Schools system typically teach five classes on their daily schedule.
If a teacher offers to teach a 6th class and this year they have been required to teach a 6th class … they are entitled to receive compensation (a per-diem rate) for the additional work.
The teachers latest payment was due to be paid by January 15, 2023.
The administration was also late regarding the December, 2022 teacher payments for teaching a 6th class.
We have confirmed that they have not been paid for January, 2023, nor have they been told why they haven't been paid.
We have interviewed several teachers about this situation of non-payment for services rendered. Each would only speak under strict confidentiality, as they are "terrified" about being retaliated against by the La'Quetta Small administration.
The only communication that the teachers have received regarding this matter is a January 17, 2023 letter from their own Atlantic City Education Association union.
The teachers union is working to help resolve this pattern of non-payment for its members.
One of the teachers provided us with a profound public comment about the current problems … under the strict condition that we share it anonymously, for fear of retaliation.
"I love my students and would do anything for them; however, the work environment created by the higher administration is toxic and extremely difficult to work under. The nepotism, lack of communication, scarcity of funding, and the burdensome workload are issues that have plagued Atlantic City schools for years with little to no improvement."
"Not only are ACPS teachers currently working without a contract, but those of us at the high school with 6 classes are now not being paid on time for all of the extra time put into lesson planning, prepping, teaching and grading. It's extremely disheartening to constantly put forth so much effort only to be disrespected time and time again," said the Atlantic City teacher.
This is a great example of the exemplary teachers within the Atlantic City Public Schools system. They deserve much better from their superiors.
It's certainly not asking too much to expect to be paid on time.
Upon completing our investigation, we reached out to Atlantic City Board of Education Member John Devlin for a comment.
"This is incompetence at its worse. You would think with a two hundred and forty million dollar budget that there would be enough money to pay our bills on time. I shouldn't have to mention that our teachers are the backbone of our district and deserve to be compensated for their efforts," said Devlin.
"This is a very embarrassing situation for the school district. I want to apologize to those affected and thank all of our teachers for doing a great job for our district," said Devlin.
The Atlantic City teachers also continue to work without a contract at this time.
Just as before with the rowing coaches who were not being paid in a timely manner; it is incumbent upon La'Quetta Small to promptly pay her teachers for their professional services rendered.
NOTE: Unrelated to the non-payment to teachers issue, we discovered that Atlantic City School District provides a budget of $ 300 per-year for teachers to pay for classroom supplies for the entire school year.
We have been advised that teachers are regularly told that they can buy whatever they would like … are required to submit requests, however, the end result appears to be that the requests are either denied or just ignored.
SOURCES: Certified staff members from the Atlantic City Public Schools system.
Atlantic City's Firsts Throughout History
Atlantic City Area: Readers Share Favorite Childhood Memories
More From WPG Talk Radio 95.5 FM