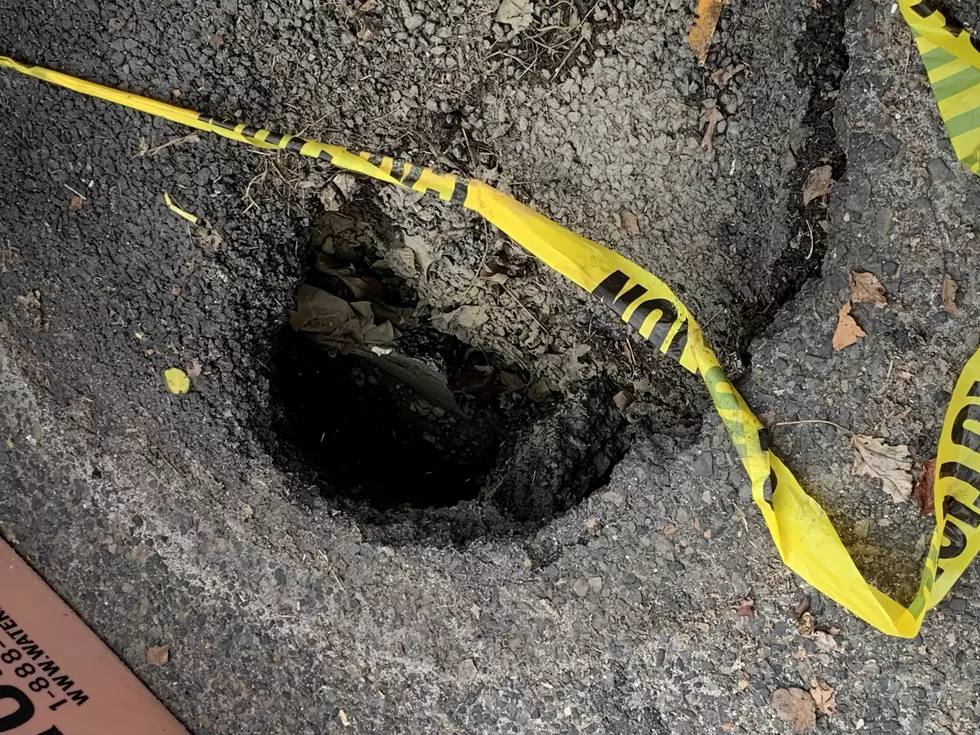 Atlantic City Residents Fix A Large Pothole: Look At Their Solution
Harry Hurley TSM
Last week we wrote an article about the horrific condition of the roads in Atlantic City, fairly comparing them to the surface of the moon.
If you missed our coverage, here's a link to catch-up now.
Read More: AC, NJ Road Conditions Are Deplorable: Some Will Wait Until 2024
The dereliction of public service duty by the Atlantic City Mayor Marty Small administration is mystifying, as elaborate sums (millions) of dollars are presently available to fix the numerous bad roads.
Well, an Atlantic City neighborhood has taken a major pothole issue into their own hands.
Their solution is both creative and festive.
This enormous pothole (pictured directly below) is located on Richmond Avenue in the Chelsea Heights section of Atlantic City.
This pothole looks of another world.
Neighbors asked us to stop by and look at their solution. What do you think? They made a Christmas decoration out of one of the deepest potholes that you will ever see.
Here it is, The Christmas Tree Pothole. You can't make this stuff up!
This neighborly fix to a real eyesore is complete with a tree skirt and Santa Hat tree topper.
They say you can't fight City Hall.
Residents are sick and tired, yet in the spirit of the holiday season … they refuse to be in a bah humbug mood … so, they've taken matters into their own hands.
How do you like their creative and unique solution to an unsightly and dangerous condition?
We love it.
Beautiful Atlantic City Area Christmas Holiday Decorations 2022
Fun Things To Do In The Atlantic City Area During The Winter Cold
More From WPG Talk Radio 95.5 FM