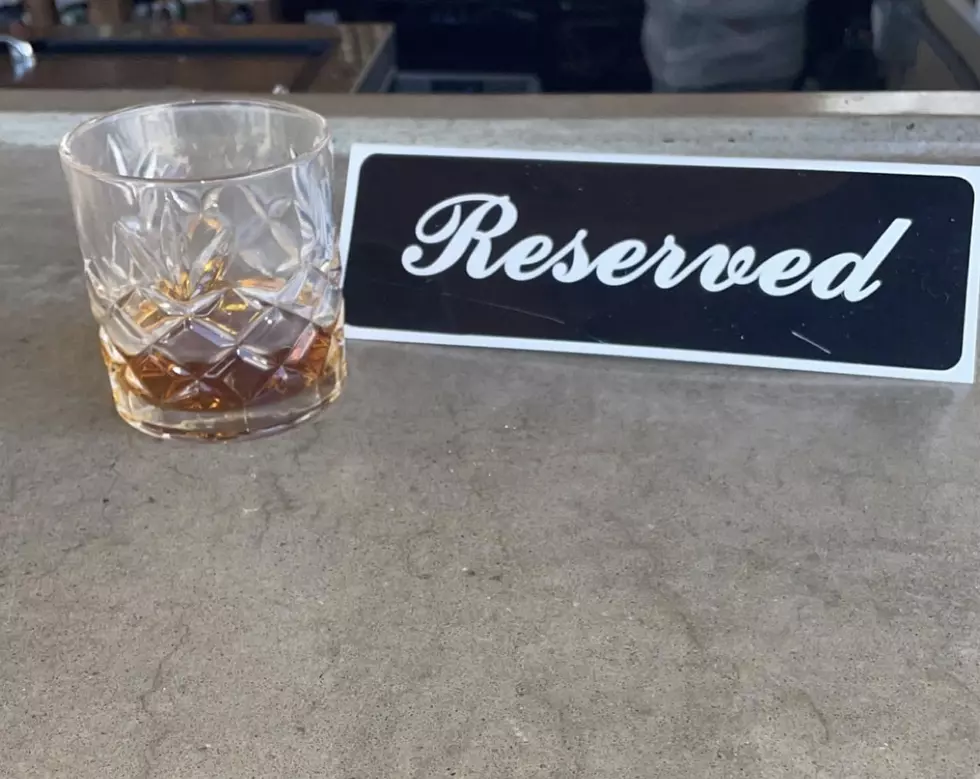 Atlantic City Tavern & Bar Sets Permanent 'Spot' For Deceased Patron
John Exadaktilos photo.
Clarence "CC" Davenport was a beloved regular customer at The Ducktown Tavern in Atlantic City, New Jersey.
In reality, he was so much more than that.
Davenport was also a longtime (30 year) employee for the County of Atlantic, who retired about three years ago.
We have heard from quite a few Atlantic County employees after we published our recent article about the life and times of Davenport.
They all shared such fond memories about Davenport. He was loved by so many people, who would refer to him as "Uncle CC."
If you missed our previous coverage, here it is:
Read More: Atlantic City Ducktown Tavern Legendary Patron Has Passed Away
Ducktown Tavern owner John Exadaktilos and his team have come up with a great way to honor the memory of Davenport.
They have established a permanent place setting at their bar for Davenport, complete with a poured adult beverage and a reserved sign at his place setting.
The comments about CC have poured-in on our Facebook Page, where we learned that CC was a Boy Scout and later in life, he was a Sunday School teacher.
Ventnor Mayor Beth Maccagnano Holtzman wrote to us:
"Worked with this love joy for 30 years at that county. I would always ask him to sing me a Barry White song. And, of course he did for me with love. My heart is broken," wrote Holtzman.
Former Atlantic City Mayor Lorenzo Langford wrote to us about what a positive influence that CC was in his life.
This reserved place setting is such a beautiful way to memorialize a man, who The Ducktown Tavern considered to be an Ambassador and not just a customer.
Exadaktilos told us:
CC, you will always have a spot at the bar and a special place in our hearts. Rest in peace, you are already so missed.
The Ducktown Tavern is committed to making sure that no one forgets the life of Clarence "CC" Davenport.
Atlantic City Area: Readers Share Favorite Childhood Memories
Atlantic City Area Readers Submit Cell Photos Of Favorite Meals
More From WPG Talk Radio 95.5 FM