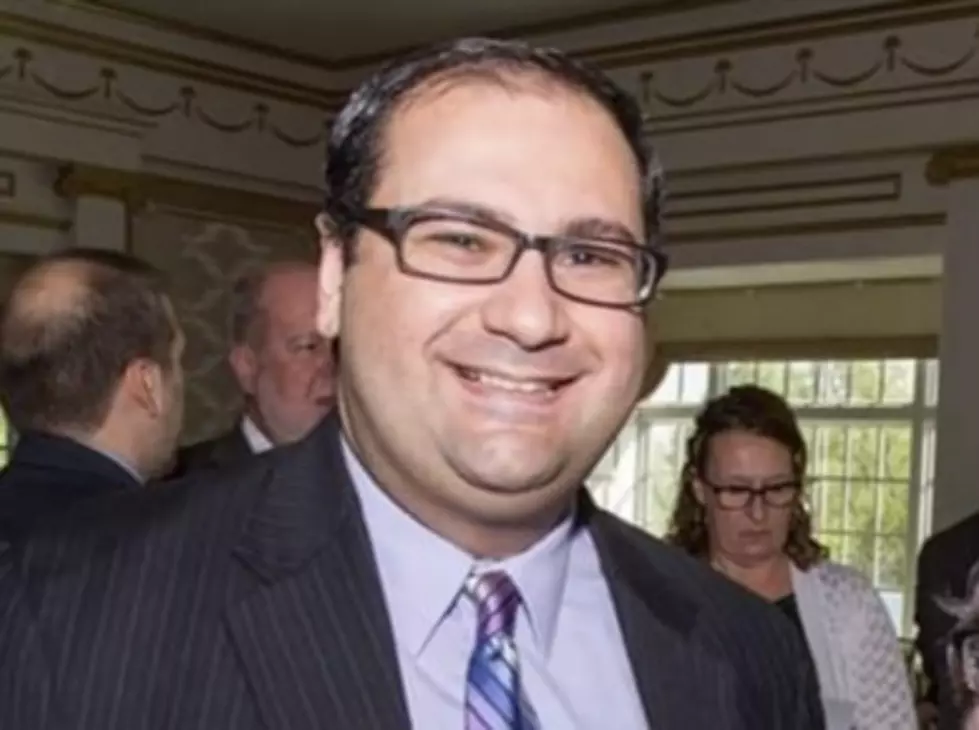 Atlantic County, NJ Dem Chair Calls Out Press Of Atlantic City
Atlantic County Democratic Chairman Michael Suleiman photo.
Before the decline of newspapers … in favor of the digital town square … it was unheard of for a political figure to call-out the local daily print newspaper.
The old adage was that you don't pick a public fight with those who buy their ink by the barrel.
That was then. This is now.
Atlantic County, New Jersey Democratic Party Chairman Michael Suleiman has directly called out The Press of Atlantic City for recent reporting.
Suleiman's beef with the local daily newspaper centers around their coverage regarding the upcoming June, 2022 Primary Election contest for the United States House of Representatives, NJ-2.
"It is incredibly frustrating that The Press of Atlantic City gave credence to a false press release that all sides have debunked. Even the disgruntled candidate admitted that her release was wrong and that no one was 'coerced' in supporting a candidate. What's even more frustrating is that The Press deemed this article "breaking news" even though our convention was over a month ago. There have been three articles about this candidate but none about Congressman Van Drew's primary challengers, nor have there been any recent articles profiling the presumptive nominee Tim Alexander," said Suleiman.
Suleiman makes a fair point. I have covered many issues over the years involving Suleiman. I find him to be fair, honest and a fierce advocate for his candidates.
Suleiman does exactly what a political Party Chairman is supposed to do.
I have always found Suleiman's word to be good and all that he expects in return is fairness.
After directly calling out The Press of Atlantic City, Suleiman concluded by saying:
"I have great respect for journalists, and because of this respect, I've always communicated my disagreements with the media in private. However, given that The Press still chose to run this frivolous story even after I and others privately conveyed our concerns, this is a rare instance where I'm compelled to speak publicly, said Suleiman.
SOURCE: Atlantic County Democratic Party Chairman Michael Suleiman.
The Worst Intersections in Atlantic County
Local Residents Names These Intersections as the Worst
Take a Look at All of Atlantic County's Over 55 Communities
Here's a chance to do a virtual tour of all of Atlantic County's 55+ communities and see what amenities they offer and what the living spaces look like.
More From WPG Talk Radio 95.5 FM