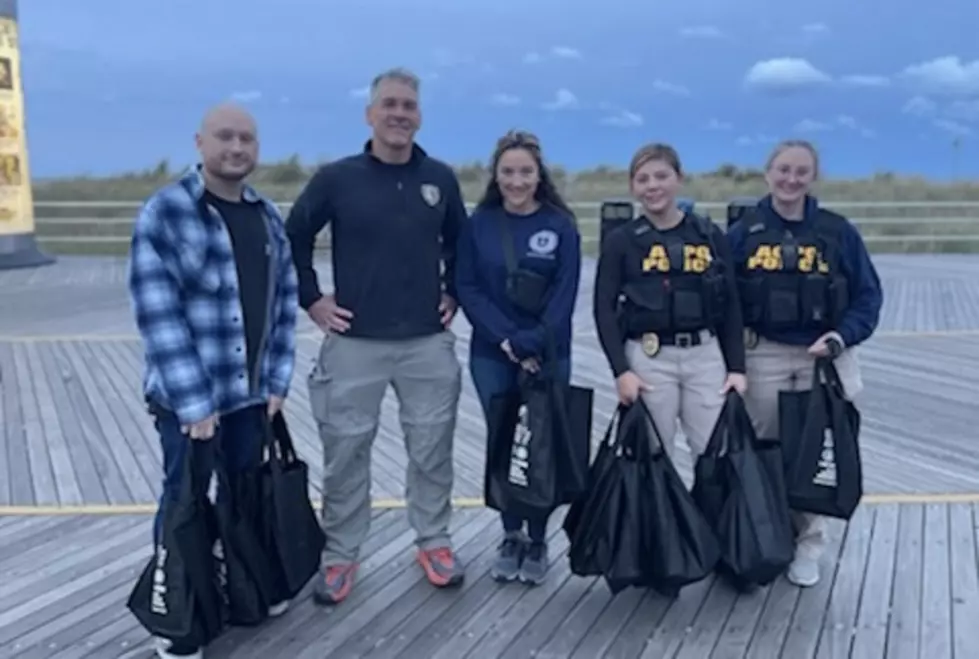 Atlantic County Prosecutor's Office Does More Than Arrest People
Will Reynolds
The Atlantic County Prosecutor's Office is a world-class law enforcement organization.
They investigate various criminal activities and pursue Justice on behalf of the residents of Atlantic County, New New Jersey.
What you might not be familiar with is the ACPO's commitment to the disadvantaged in the Atlantic County Community.
The latest example was yesterday morning, Friday, September 30, 2022, more than 100 volunteers from the ACPO prepared what they call "Blessed Bags" and handed them out to some of the homeless in Atlantic City.
The ACPO team volunteer members start out these missions of mercy and compassion at 6:00 a.m.
They go on the boardwalk, under the boardwalk, and other areas of Atlantic City where the homeless live.
There is no doubt that under Atlantic County Prosecutor Will Reynolds, there is a new culture to the meaning of public service.
The ACPO has taken on an expanded role in the community. They are no longer only a law enforcement organization.
They are establishing working partnerships with diverse community organizations such as:
Atlantic City Police Department at the community and human resource level, Jewish Family Services, AtlantiCare, Hope One, Atlantic City Public Works Department, and numerous other volunteers.
The community-oriented wing of the ACPO philosophy has not adversely affected their law enforcement side one bit, as the ACPO is aggressively pursuing and solving a myriad of criminal cases.
Here are a few photographs that show the ACPO in Atlantic City yesterday, meeting, greeting, and passing out, what they call "Blessed Bags" to those who live outdoors.
The ACPO typically ventures out with 100 "Blessed Bags" bags, along with 100 volunteers.
The "Blessed Bags" contain a sandwich (that the ACPO and their volunteers make), bottled water, deodorant, and hand sanitizer.
They also talk to the disadvantaged about services that are available to them at no cost; including medical treatment available at AtlantiCare Regional Medical Center, and inpatient mental health services with Hope One.
The ACPO expressly talk with the at-risk residents about the fact that they don't need health insurance and that there are no barriers for them to receiving required medical care or recovery help for substance abuse.
Under Reynolds's motivated leadership, the ACPO has made community engagement like this a hallmark of their organization's overall mission.
10 Things I am Extremely Grateful For in Atlantic County
10 Things I am Extremely Grateful For in Atlantic County
Atlantic & Cape May County, NJ Favorite 'Trick Or Treat" Candy
More From WPG Talk Radio 95.5 FM