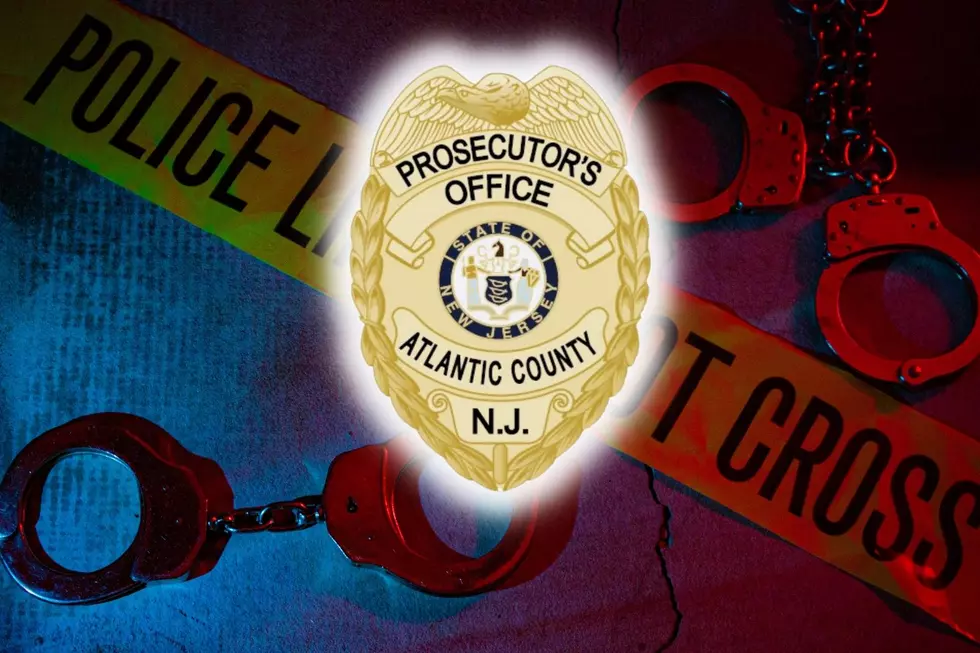 Atlantic County Prosecutor's & Partners Make Major Drug Bust
Atlantic County Prosecutor's Office - Photo: Townsquare Media Illustration (no endorsement implied)
The Atlantic County Prosecutor's Office Guns, Gangs & Narcotics Unit has completed a lengthy investigation, which has yielded results.
They executed a search warrant for a 1993 Pontiac Bonneville, which is registered to Kelvin Nixon on December 18, 2022 in Atlantic City, New Jersey.
They uncovered the following items from this search:
five (5) glass Mason Jars, containing suspected crack and powder cocaine. It weighed about 1.6 pounds (0.73 kilograms),
one (1) Smith and Wesson .38 caliber handgun.
forty (40) rounds of .38 special hollow point ammunition.
On the following day, December 19, 2022, a collaborative effort made up of detectives from the Atlantic County Prosecutor's Office Guns, Gangs & Narcotics Unit, Intelligence Units, Mid-Atlantic H.I.D.T.A., along with the Atlantic County SWAT, executed a court approved search warrant on Loraine Avenue in Pleasantville.
The following items were recovered from the residence, and a second residence:
Forty-six (46) glass Mason Jars, containing suspected marijuana, more five (5) pounds,
one (1) glass Mason Jar, which contained two (2) bags of suspected cocaine, weighing approximately 21.1 grams.
one (1) Taurus 9mm handgun with ball ammunition.
one (1) Citadel 12 gauge shotgun.
one (1) American Tactical .22 caliber "Firefly" pistol with ball ammunition.
100 THC vape cartridges.
packaging materials.
digital scales, plastic bags, empty glass jars used in the packing of control, dangerous substances.
Kelvin Nixon has been criminally charged on a warrant with the following:
distribution of cocaine (1st degree)
distribution of marijuana over 5lbs (2nd degree),
possession of CDS.
possession of marijuana over 6 ounces.
possession of a handgun while committing a CDS related offense.
unlawful possession of a weapon - handgun, certain persons not to possess a weapon (3 counts).
money laundering.
possession of hollow-point bullets.
Kelvin Nixon is now lodged at the Atlantic County Justice Facility on the warrant.
Anyone with information about this crime, or, any other serious incident is encouraged to contact the Atlantic County Prosecutor's Office Major Crime Unit at 609-909-7666 or go to the Prosecutor's Office Website at http://www.acpo.org/tips.html
You can provide information anonymously by filling out the form provided on the Submit a Tip page.
Additionally, you can also call Crime Stoppers at (609) 652-1234 or 1-800-658-8477 (TIPS) or visit the CrimeStoppers Website at http://www.crimestoppersatlantic.com/
Crime Stoppers offers cash rewards for information that leads to the arrest and indictment of a person committing a crime in Atlantic County.
Great New Jersey Stores That We Once Loved That Are Now Closed
Hurley's List Of The Best Cakes In Atlantic City & Cape May Areas
More From WPG Talk Radio 95.5 FM