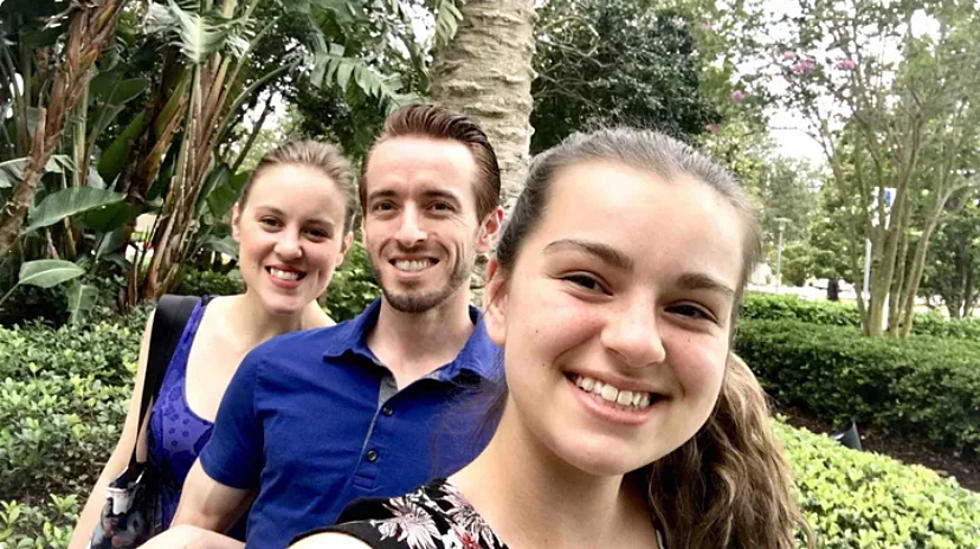 Bad 'Break' Dramatically Affecting Egg Harbor Township, NJ Sub Shop
Charles Joseph photo
Everyone experiences bad breaks in life. The Charles Joseph, Jr. Family is literally dealing with a bad "break" at this time.
Charles Joseph, Jr. is the owner of the Atlantic City Sub Shop on Tilton Road in Egg Harbor Township.
On February 1, 2022, Charles' wife, Noelle slipped on ice in the complex where the store is located. Noelle broke her ankle in 3 places and dislocated it. She is scheduled for surgery tomorrow, Wednesday, February 16, 2022.
Noelle is in our thoughts and prayers for a full and speedy recovery.
Their work team has been directly affected by COVID-19 and is very limited, to begin with; consisting of Charles, his wife, Noelle, 17-year-old Daughter, Alaina, and one high school student, who is only able to work on Saturdays.
Now, with Noelle not being able to work for an extended period of time, they may be forced to close their store and/or operate on certain days with limited hours.
"It's a significant setback that will have a detrimental effect on our business and the ability for me to continue to keep our doors open to the public," said Joseph.
Charles Joseph purchased Atlantic City Subs 6 years ago. It's been open for the last 35 years. Charles has worked there since he was 14 years old.
"My father [Charles Joseph, Sr.] was a lifeguard and he knew the previous owner from their time together on the beach patrol. "
"Atlantic City Subs has always been about family and community to me and I am beyond grateful for the opportunity to run this business, working side-by-side with my wife and daughter. This sub shop has been part of the community for 35 years and I intend to keep it around for another 35," said Joseph.
The Joseph family is facing an immediate need for help. A GoFundMe campaign has been established to help them during this difficult time.
Alaina has written such beautiful comments, on the GoFundMePage, about her Stepmother Noelle during her/their family's time of need.
"My parents told me that because of Noelle's upcoming surgery, we would have to close for two-four weeks so she could heal. Hopefully, when that time passes, she will be able to return and help enough to get through each shift. It makes me worried that the loss of income from not being open and the burden of medical bills will have a devastating impact on our lives."
She continued, "Noelle truly deserves your help. She is always the strong one and does everything for everyone around her. I would love to raise enough here to help her, my family, and our business. In addition to Noelle's medical bills, the money raised will go towards our fixed monthly expenses to help ensure our business can remain open."
Alaina's written narrative continues on their GoFundMe page and it details how hard Noelle works, and the same regarding her Father, Charles.
Listener Picks: Five Absolutely Delicious South Jersey Bakeries
The Top 50 Best Sandwich Shops You Need To Eat At In New Jersey
More From WPG Talk Radio 95.5 FM