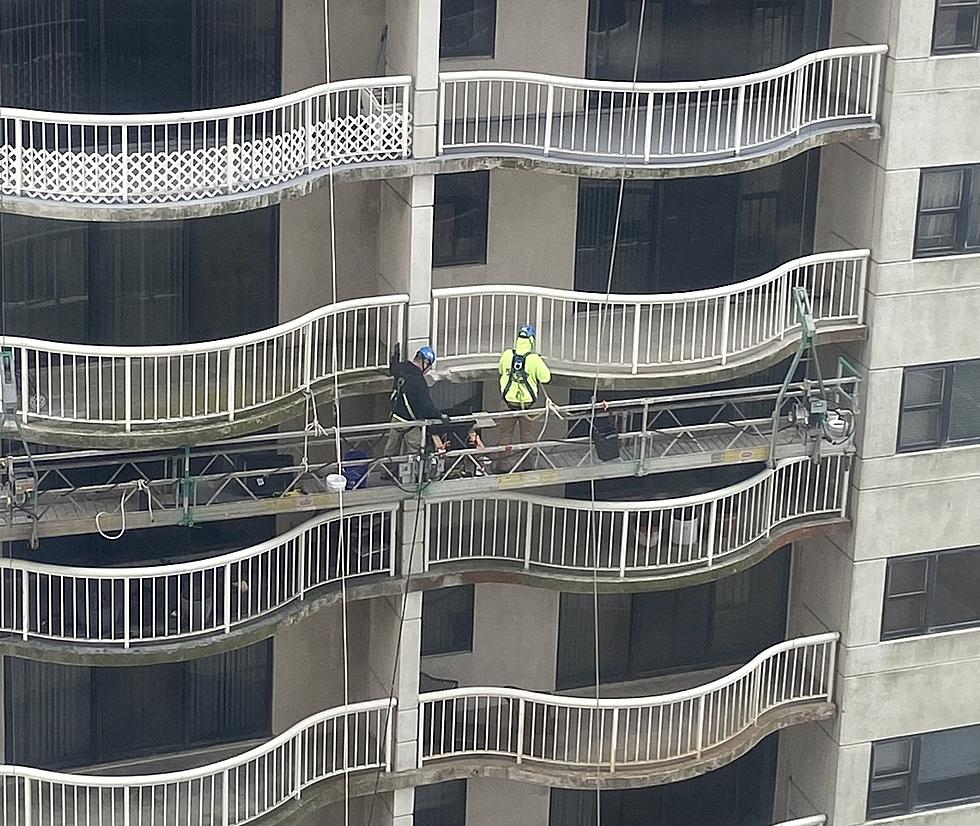 Balcony Work Is Underway At Atlantic City Ocean Club Condominiums
Ocean Club Condominiums - Atlantic City - Harry Hurley TSM
We can provide this update regarding our continuing coverage of the Ocean Club Condominiums in Atlantic City, New Jersey.
If you missed our earlier, extensive coverage, here are links to these reports:
Read More: Atlantic City Ocean Club Residents Told They Can't Use Balconies

Read More: Atlantic City Ocean Club Balcony Doors Will Be Screwed Shut
Read More: Atlantic City's Ocean Club Will Not Screw Balcony Doors Shut

From the beginning, the Ocean Club management has demonstrated a sense of urgency and they have provided excellent communication to their owners and residents such as this:
After much feedback from their residents, the Ocean Club Condominiums did not screw the balcony doors shut.
NOTE: We have learned that approximately 4 Ocean Club balconies were found to be in a dangerous condition. On those units, the balcony doors were screwed shut and can open about 3 inches to allow air exchange.
The letter was instructive and set forth a timetable to properly inspect all Ocean Club balconies.
Despite the relief granted insofar as the balcony doors not being screwed shut, Ocean Club management is cautioning residents that they should not use their balconies until the proper inspection is completed and the all-clear sign is given.
Here is the first look at the inspection/work being performed at this time.
The inspection of each balcony is currently underway. They anticipate that the process will be completed in the near future.
Ocean Club management concludes:
However, until your balcony is cleared as safe by an engineer, opening or entry onto the balconies is strictly prohibited. Each owner is obligated to ensure that all tenants and quests are made aware of this prohibition and the potential hazard involved. This prohibition does not apply to ocean-facing balconies that were coated in 2017 as part of the maintenance project at that time. No structural deficiencies of the balcony itself have been identified.
Throughout our coverage of these various issues, we have found the Ocean Club management team to be open and transparent with their owners and residents. They have communicated often and have effectively followed up when and where necessary.
An Exclusive Look Back at the Golden Nugget, Atlantic City from 1980
Atlantic City's Firsts Throughout History
More From WPG Talk Radio 95.5 FM