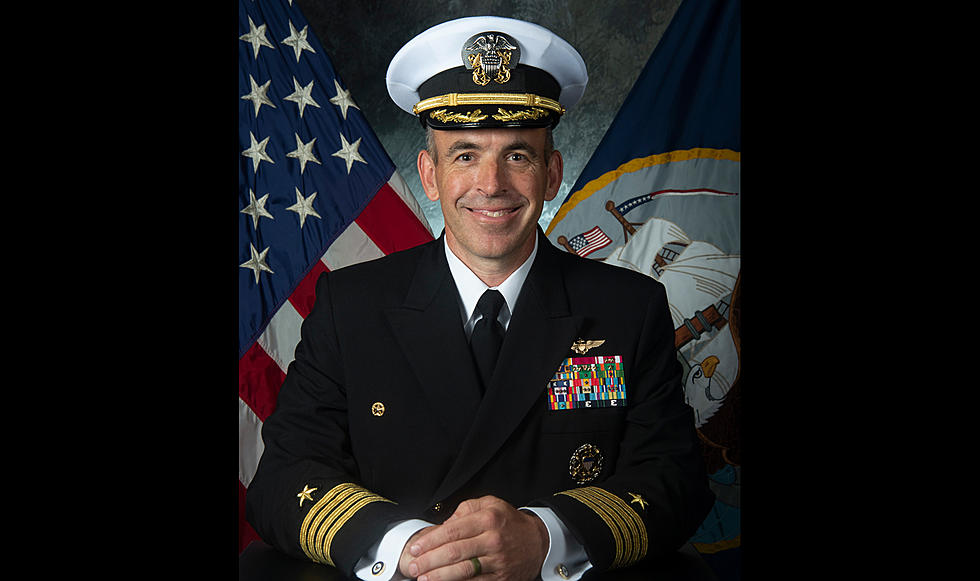 Big Day for Navy Captain Who Grew Up in Toms River
Photo courtesy of the US Navy
It's the final Friday of August and while that's pretty depressing for us lovers of summer let me try and throw out something positive about a former local resident who today truly has something to celebrate.
Gavin Duff, a 1991 graduate of Toms River High School South, headed to Annapolis and four years later, received his commission from the United States Naval Academy with a B.S. in Naval architecture.
I'm sure some of his classmates and teachers lost track of him but today is a very big day for Captain Duff as family, friends and crew members will be in attendance when he takes over as commanding officer of the Nimitz-class aircraft carrier USS Harry S. Truman. The change of command ceremony will take place in the ship's hangar bay at Naval Station Norfolk (Va).
The 1,100-foot aircraft carrier is the ninth nuclear-powered ship and the eighth in the Nimitz class and Capt. Duff will command a crew of over 3,000.  The carrier was christened in September of 1996 and delivered to the Navy two years later.  It has been deployed on eight occasions, most recently in 2019 when it spent five months in the Arabian Gulf during some very high tensions with Iran. Capt. Duff had served recently as Commanding Officer of the USS Mesa Verde whose home port is also Norfolk.
The 48-year old has had a very distinguished career in the Navy where he started as an aviator and has had several commands including the "Tophatters", a fighter attack squadron who during his command twice deployed with the USS John C. Stennis in support of Operations Enduring Freedom and New Dawn. Capt. Duff has received numerous honors and awards including the Vice Admiral James Bond Stockdale Award for Inspirational Leadership.
It's been quite a journey from his days growing up in Toms River and today will certainly be one of the highlights of his career.
The 25 Most Dangerous Roads in New Jersey
More From WPG Talk Radio 95.5 FM