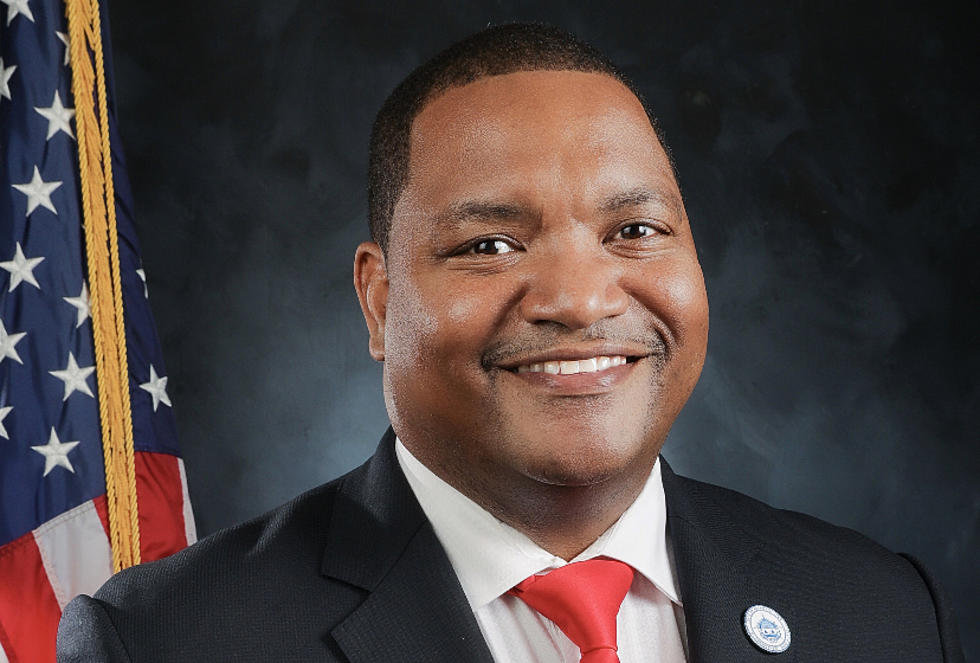 Black Atlantic City, NJ Mayor Calls White Councilman 'A Racist'
Atlantic City Mayor Marty Small
Atlantic City, New Jersey Mayor Marty Small called Atlantic City Councilman George Tibbitt "a racist" during a hastily called press conference (yesterday, Tuesday, March 21, 2023) in direct response to Tibbitt's on-air interview on Townsquare Media.
Small is African-American and Tibbitt is White.
A visibly angry Small told Tibbitt to "resign or we're going to recall your ass."
By direct comparison, at the same time that Small is calling for Tibbitt to resign, Small continues to support his close ally, Atlantic City Councilman Hossain MD Morshed, who has been indicted on numerous federal criminal charges.
Morshed is expected to resign his council seat in the very near future. Morshed has been released on bail from prison, under very strict conditions … placed by federal legal controlling authorities.
Tibbitt triggered the wrath of Small by publicly calling for Atlantic County Executive Dennis Levinson to takeover direct oversight of Atlantic City, "working closely with Governor Murphy, state department directors and the Atlantic City Council," said Tibbitt.
Tibbitt's public comments were measured and he highlighted that City Council's role would not be diminished.
Tibbitt is concerned that the annual Atlantic City local and school purpose spending is "more than 1/2 billion per-year," said Tibbitt.
"Atlantic City is only 48 blocks, said Tibbitt. "How can it cost more than 1/2 billion dollars a year to run this city? It's unacceptable," said Tibbitt.
Tibbitt called the management of the City of Atlantic City under Marty Small as "broken beyond repair."
During his Tuesday, March 21, 2023 press conference, Small called Tibbitt "a racist who is working with four other disgruntled irrelevant white men to try to destroy his administration," said Small.
Small did not name the identities of the other four white men.
Small appeared at his press conference with city directors and council members Aaron "Sporty" Randolph, Kaleem Shabazz, Stephanie Marshall and Muhammed Zia.
Tibbitt has been regularly accusing Zia of not living in Atlantic City and says that he has proof that Zia lives in Egg Harbor Township, New Jersey.
The Atlantic City Council meets tonight. If Councilman Morshed and Zia attend, Tibbitt announced during our on-air interview that he will call for them to resign their elected positions.
If they don't resign, Tibbitt is going to ask for them to not be allowed to cast votes on any Atlantic City Council agenda items.
The big item on tonight's Atlantic City Council agenda is a vote to name DEEM Enterprises as the potential developer for the coveted Bader Field waterfront property.
The measure appears to have unanimous support of the Atlantic City Council.
Atlantic City Area: Readers Share Favorite Childhood Memories
The Atlantic City Area Great Hurricane Of 1944 (AMAZING PHOTOS)
More From WPG Talk Radio 95.5 FM