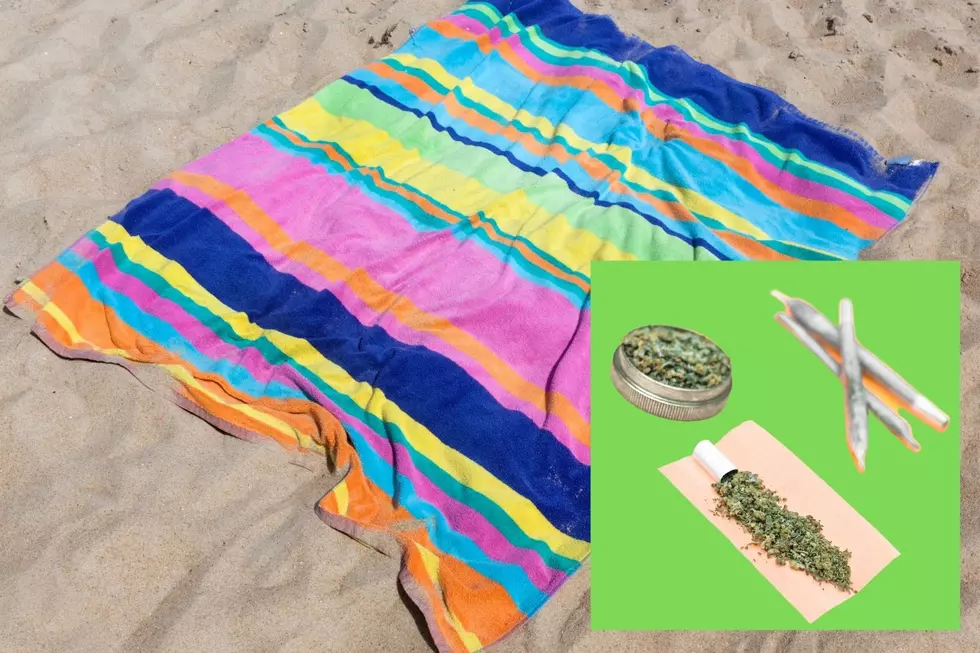 Can You Smoke Weed on the Beach in NJ This Summer?
(Townsquare Media)
Recreational marijuana sales are bound to keep "heating up" as New Jersey's market enters its first summer — so where can customers use their purchases?
Not while on the beach, legally.
No smoking — whether tobacco or cannabis products — is allowed in public parks and beaches under state law (updated in 2018).
Fines start at $250 for a first offense and go up to $1,000 for a third offense. The ban also includes vaping, or the use of e-cigarettes.
Sandy Hook is a big no on weed use in any form, as it's a federal beach.
State law says no cannabis use on federal land and any potentially broken laws at the National Gateway area could earn an appearance in U.S. District Court in Newark.
So what is allowed, legally, again, as the state's summer tourism season has kicked off?
Adults 21 and older are allowed to buy, carry and use cannabis — in such forms as flower (or buds), oils (vaporizers), tinctures (drops) and ingestibles (lozenges).
They are also allowed to carry up to 6 ounces of pot on them, without facing any penalties.
"You can use cannabis on private property, but property owners have the right to restrict cannabis use on their property. You may also use, smoke, eat, or vape in dispensaries licensed and zoned for onsite consumption. You cannot use, smoke, eat, or vape cannabis on federal lands, in federal buildings, or smoke in public spaces where smoking is banned," according to state officials.
Under state law, municipalities or counties are allowed to create a small smoking area on a beach (not exceeding 15% of the total area).
However, a growing number of Shore towns have opted to shrink or get rid of such areas altogether, such as Wildwood Crest and Seaside Heights (along the boardwalk), last year.
And, what about packing recreational pot, bought legally in NJ?
"Can I take my stash on vacation — not by plane, train, or automobile," according to an updated guide by state officials.
"You may not take cannabis in any amount across state lines. You also cannot mail it anywhere – even to places where cannabis use is legal."
Where to find NJ's newest legal weed stores
NJ approved six new recreational cannabis dispensaries. Here is where they are located.
NJ beach tags guide for summer 2022
We're coming up on another summer at the Jersey Shore! Before you get lost in the excitement of sunny days on the sand, we're running down how much seasonal/weekly/daily beach tags will cost you, and the pre-season deals you can still take advantage of!
More From WPG Talk Radio 95.5 FM