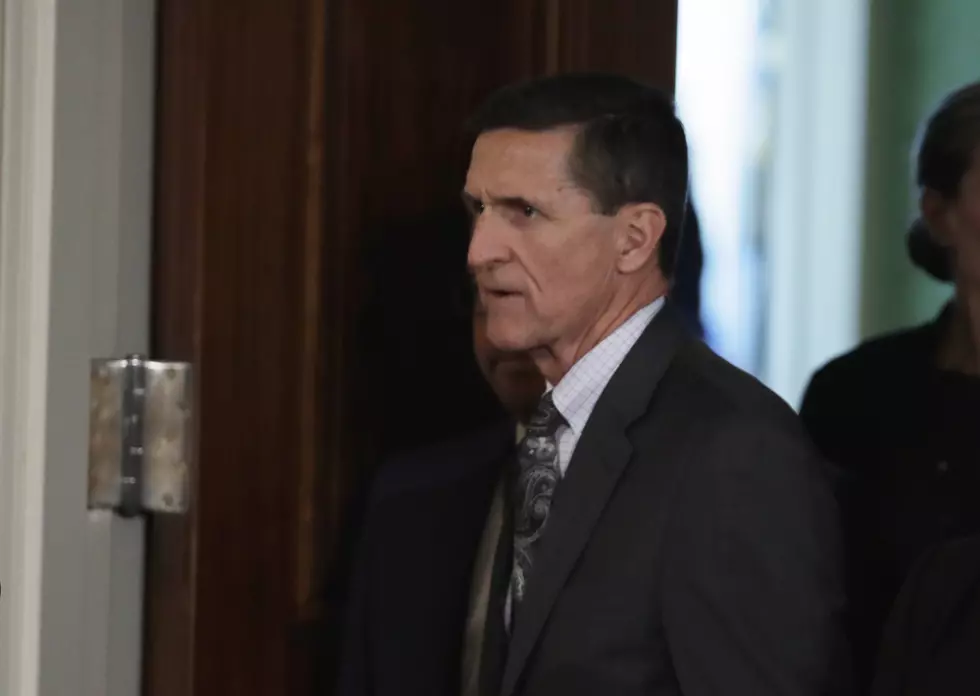 Christie: I Wouldn't Have Let Gen. Flynn In the White House
Michael Flynn (AP Photo/Evan Vucci)
TRENTON — In what he said was his final news conference in the Statehouse, Gov. Chris Christie said Monday if his campaign to become president of the United States had been successful, former National Security Advisor Gen. Michael Flynn would not have been part of his administration.
The general was appointed as the National Security Advisor by President Donald Trump when he took office in January but was fired from the job within a month after it was reported he had misled people within the administration about his contacts with people in Russia. According to multiple media reports, Flynn has decided to invoke his Fifth Amendment right to not incriminate himself after being called to testify on the matter in front of a congressional committee.
Saying that he and Flynn "didn't see eye to eye" while Christie was in charge of President-elect Trump's transition team, Christie said he advised then-candidate Trump against hiring Flynn, and said he repeated that advice after Trump was elected.
"If I were president-elect of the United States, I wouldn't let Gen. Flynn in the White House, let alone give him a job," Christie said, adding that he would only let the general in for a tour of the building. "I didn't think that he was someone who would bring benefit to the president or the administration."
Despite their disagreements, Christie said he and the general "never had any conflict of any kind, during intelligence briefings contrary to some reports. "He's not my cup of tea," Christie added.
As the first chairman of President Trump's transition team, Christie also said he was not aware of Flynn being under any sort of investigation.
In addition to Flynn, Christie also discussed the recent firing of FBI Director James Comey. When asked about reported pressure President Trump was feeling in regards to Comey, the governor said he was not sure what that would have been.
"He may have been feeling pressure to fire Comey, and now that he finally did it, relieved him of that pressure," he said. "We'll have to wait to hear from the president on that. I don't think we've heard from him on that particular quote as of yet."
Christie also said he would not agree with reports that the president described Comey as a "nut job."
"I've known Jim a long time," Christie said. "I don't always agree with him, but no, that wouldn't be the way I would characterize Jim.
The governor also repeated his belief that part of President Trump's problems so far in his administration has to do with his staff.
"I think the president could be better served than he's been served, and I think that leads to a lot of the confusion and a lot of the tumult," he said.
Christie also said a "breathless kind of press coverage" of the Trump administration has also caused issues for the new president, as well as one other factor.
"I think there's also the president's own approach on social media, etc.," he said. "That tends to make it more difficult to have a coordinated approach to public communication. I think all those things contribute to it."
Christie was also asked about the appointment of former FBI Director Robert Mueller as special counsel to investigate any ties between the Trump campaign and the Russian government.
"I have nothing but great respect for him," Christie said. When Christie was U.S. Attorney he said he would work with Mueller, especially on issues involving terrorism.
"In that interaction I always found him to be very able and very fair," he said. "Those who know him better who I also respect have the same opinion of him. If you're going to make that kind of choice, he's one of the people who should always be on the list."
More From WPG Talk Radio 95.5 FM