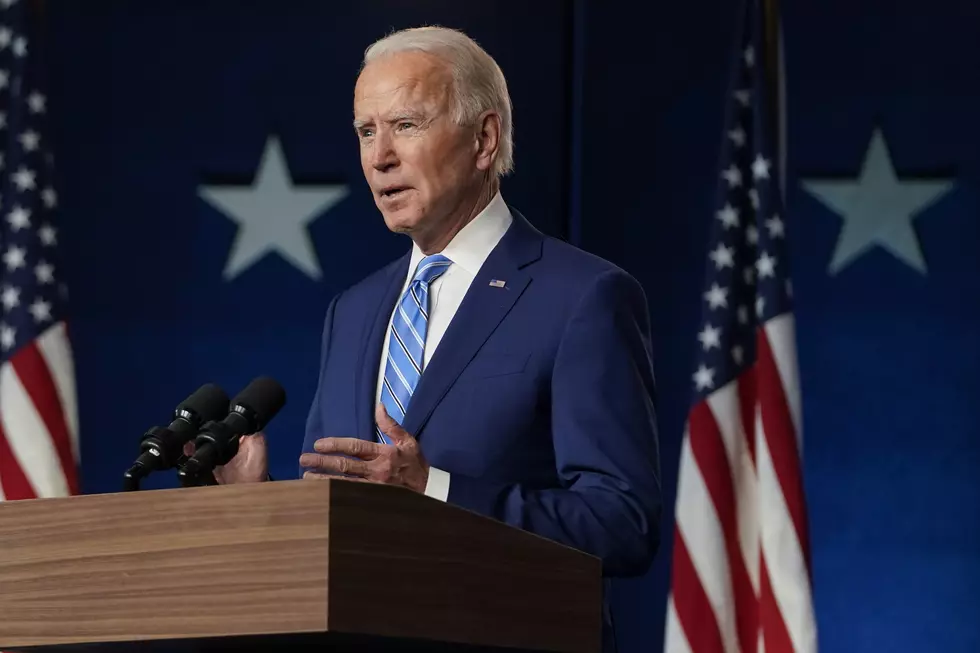 Despite 90-Plus Percent Glowing Coverage, Biden Approval Is 48%
Drew Angerer/Getty Images
Never underestimate the American people's ability to figure things out. Despite over 90 percent favorable media propaganda, which is designed to try and manipulate public opinion.
The latest example of this is a recent Quinnipiac University Poll which concludes that United States President Joe Biden currently has a 48 percent approval rating.
There is no doubt that America is presently a divided nation. However, when you are the recipient of 24/7 glowing, darling media coverage ... you would expect a much higher approval rating.
Tragically, the American media has basically become a Democrat Party Super PAC.
Still, Biden's poll numbers are quite poor relative to the preferential treatment that he receives on a daily basis.
Also, Quinnipiac University polls typically tilt in favor of Democrats (in my view).
Biden's best number is regarding his response to COVID-19. And, to be fair, he completely inherited the incredible  results of Operation Warp Speed from former President Donald Trump.
In no other measured area does Biden receive a majority of support from the American people.
Here are the results.
64 % approve of Biden's COVID-19 response.
50 % approve of Biden's work on the economy.
48 % approve of Biden's climate change efforts.
45 % approve of Biden's tax work.
39 % approve of Biden's gun policy.
29 % approve of Biden's handling of the border.
Qunnipiac University polling analyst Tim Malloy said "though he gets generally positive numbers on his domestic strides as he years his first 100 days an office, the president is confronting the same political quagmire south of the border that bedeviled his predecessor. The border with Mexico, and the people trying to cross it, loom as a familiar crisis."
The poll also found that 1-in-4 Americans said they have no plans to get the COVID-19 Vaccine. More than 2/3 plan to get vaccinated.
NOTE: Quinnipiac University polled 1,237 adults across the country from April 8-12, 2021 with a margin of error of plus/-2.8 percentage points.
SOURCE: Quinnipiac University
LOOK: The Inauguration in Photos
READ ON: See the States Where People Live the Longest
Read on to learn the average life expectancy in each state.