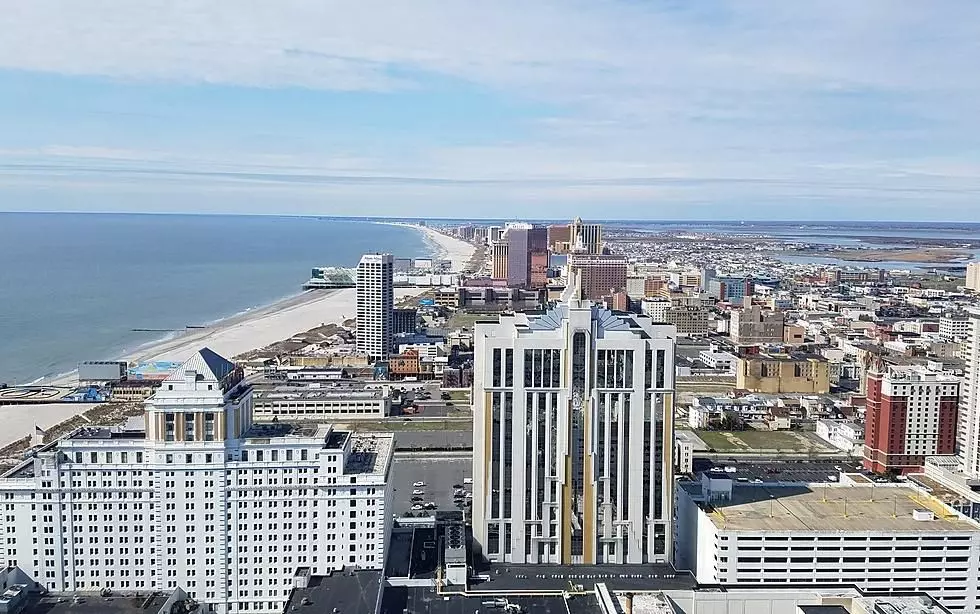 Did Atlantic City, NJ Mayor Marty Small Violate Federal Hatch Act?
Atlantic City Skyline - Photo Townsquare Media South Jersey
Various elected and appointed officials in the Atlantic City, New Jersey area have reached out to us to advise that it appears that Atlantic City Mayor Marty Small likely violated the United States federal Hatch Act.
Specifically, their analysis relates to the Tuesday, March 21, 2023 press conference called by Small and held in response to Atlantic City Councilman George Tibbitt's suggestion that Atlantic County Executive Dennis Levinson's expertise could help Atlantic City resolve its current executive management deficiencies that are occurring under Small.
Tibbitt called for Levinson's assistance because the City of Atlantic City and Atlantic City Public Schools budgets have surpassed a total of $ 500 million per-year … for a city that is only 48 blocks long.
The Small press conference was used to attack his perceived detractors. The merits of this approach by Small is open to debate.
However, where it appears that Small has crossed the line is with his partisan political attack against Tibbitt, where he called Tibbitt a racist and he called for Tibbitt to "resign or we're going to recall your ass."
Those who reported this to us say this is an undeniable political act committed by Small, while using the trappings of his office to engage in political activities that are allegedly in direct violation of The Hatch Act.
They have stated that Small used his elective position as Mayor and the property of the citizens of Atlantic City to injure and retaliate against Tibbitt, who likely qualifies as a whistleblower.
They believe that this is illegal, partisan political activity, conducted by covered employees under the federal Hatch Act.
Further, Small was flanked at his city sponsored event by Atlantic City directors, council members Aaron "Sporty" Randolph, Stephanie Marshall and Muhammed Zia and other city employees.
Below is a photo of Small snd various other Atlantic City officials.
All those who appeared with Small may also have violated the federal Hatch Act.
The Hatch Act is a federal law that was passed in 1939, to limit certain political activities.
Small demanding that Tibbitt "resign or we're going to recall your ass" and doing so on company time, flanked by city directors, council members and other employees at a city sponsored event … from behind a podium with the seal of Atlantic City appears to be a violation in the opinion of several experts that we have consulted with over the past 2 days.
The United States Office of Special Counsel is the federal agency that reviews complaints such as this.
Penalties for violating The Hatch Act may include:
Suspensions.
Fines.
Termination.
And, other remedies that this office deems to be appropriate for the particular offense.
We have been advised that It appears likely that a formal complaint will be sent to The United States Office of Special Counsel against Small and potentially the others who participated in this potentially rogue work event that was called by Small.
To give you an example as to how serious this can be … former Atlantic City Mayor Lorenzo Langford was banned from running for elective public office for 2 years when a letter was sent out from Atlantic City Hall without his knowledge.
This latest controversy involving Small is a matter for The United States Office of Special Counsel to resolve.
The Atlantic City Area Great Hurricane Of 1944 (AMAZING PHOTOS)
What Are These Atlantic & Cape May, NJ Communities Best Known For?
More From WPG Talk Radio 95.5 FM