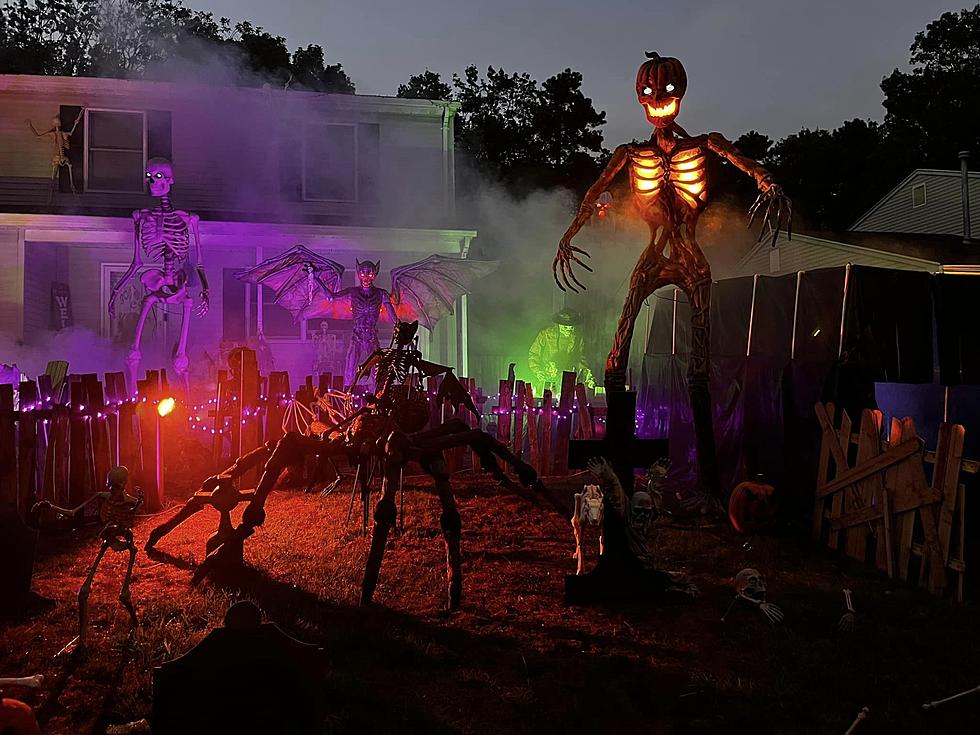 Do Not Miss This Scary, Amazing Halloween Display in Barnegat, NJ
Facebook page: Kevin VanArsdale
Halloween is so close and the decorations are fantastic for Halloween. I never remember front yards looking as impressive as they do now for Halloween.  
If you see some phenomenal yards that you think will scare us, email me I really want to get a list together like we do every year. - sue.moll@townsquaremedia.com. Send some pictures, too.
I love driving around the neighborhood like a Christmastime and seeing the decorations. Halloween has become so popular and some of you go nuts for Halloween and your decorations on your front lawn are just pure awesome.
Every year this family's decorations are amazing in Barnegat. From Kevin VanArsdale's Facebook page...
My family and I do a large scale Halloween display with an animatronic walk though and occasional live role players. As a combat Veteran myself I take this opportunity each year to raise money for a non-profit Veteran organization. This year we have selected Vetwork in Lacey Township and hope to turn over a generous donation on behalf of us and our visitors. The walkthrough is 100% free and if you are feeling generous we accept cash on site and have a variety of scans ( cash-app, Venmo etc.) on our yard sign. 100% of donations will be turned over.
I love this family, they donate every year and every year their Halloween display is more amazing than the year before.
Where is this amazing Halloween display in Barnegat, NJ?
It's located at 5 Knox Court in Barnegat. Walk through every night beginning at 7 pm - 10 pm.
LOOK: Best public high schools in New Jersey
Gallery Credit: Stacker
LOOK: These are the 100 best cities to raise a family
Gallery Credit: Emily Sherman
More From WPG Talk Radio 95.5 FM