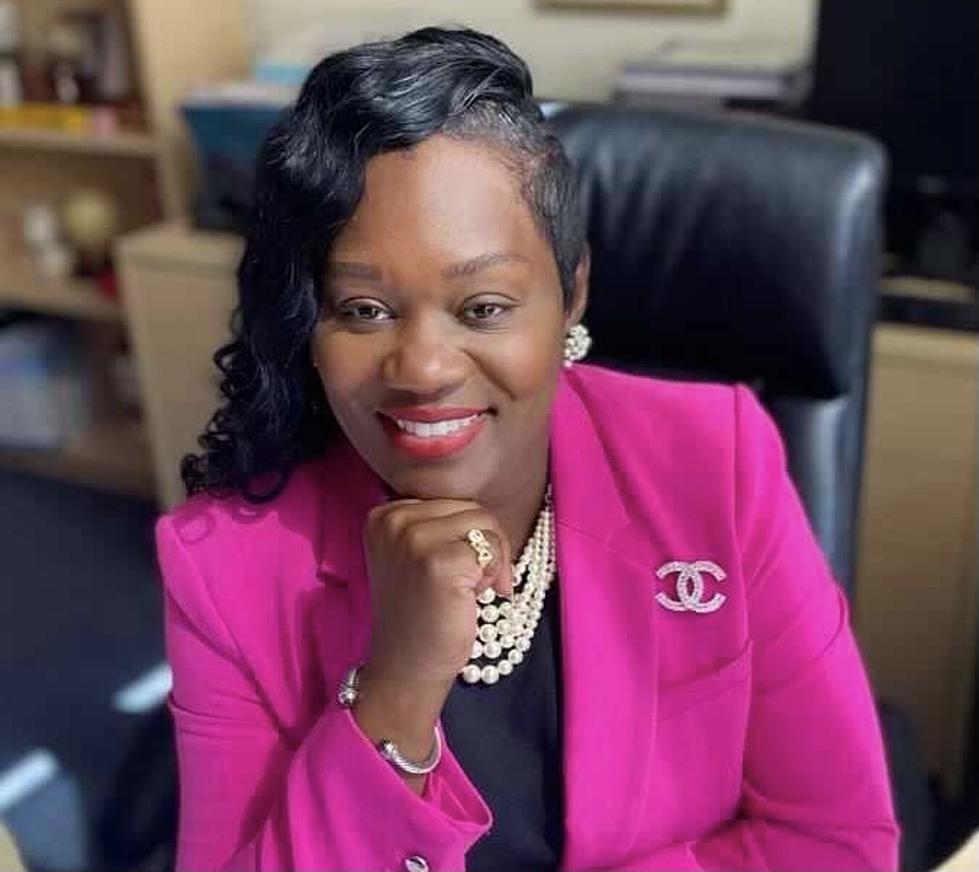 Dr. La'Quetta Small Makes History As New Atlantic City Superintendent
Dr. La'Quetta Small - Superintendent of the  Atlantic City Public Schools - Facebook photo
FLASHBACK FROM OCTOBER 26, 2021.
As you read this … judge for yourself how this appointment looks now 482 days later?
Below is exactly how this article ran on October 26, 2021.
The special meeting of the Atlantic City Board of Education to appoint Dr. La'Quetta Small as the new Superintendent of Atlantic City Public Schools brought out friends and foes alike.
But, mostly friends.
We broke this story first last Friday that Dr. Small would be the next Superintendent. It's now official.
The vote for Dr. Small was unanimous, with Board Member John Devlin abstaining.
The Atlantic City Board of Education has given Dr. Small the richest contract in Atlantic City public schools history.
Her salary will be $ 210,000 per-year, with 2.5 percent annual increases, take home car and many other perks. The contract length is for four years.
Small was the only candidate considered to fill the vacancy created by outgoing Superintendent Barry Caldwell.
Read More: Dr. La'Quetta Small Poised To Become Next Atlantic City Supt.
It wouldn't be Atlantic City politics as usual without a fierce verbal battle for an appointment as important as this one.
Former Atlantic City Council President Craig Callaway spoke in vehement opposition to Dr. Small's appointment.
Current Atlantic City Councilwoman LaToya Dunston, a political adversary to Atlantic City Mayor Marty Small also spoke out against Dr. Small being promoted to Superintendent.
Ventnor Mayor Beth Maccagnano and many others came out in support of Dr. Small.
After all of the heated rhetoric, the only thing that really matters is if the candidate is qualified … not what her last name is.
If La'Quetta's last name was Big and not Small, absolutely no political drama would be going on whatsoever.
Look at the facts:
Here is a brief synopsis of Dr. Small's educational credentials.
Doctorate in Education - Rowan University.
Masters Degree - Kean University.
Bachelors Degree BA/BS - Stockton University.
Central High School, Newark, New Jersey - Valedictorian of her graduating class.
Here are some additional relevant facts:
Dr. Small taught in the classroom for her first 6 years in the district, when she had the opportunity to be a Vice Principal early on. She felt that it was important to spend an appropriate amount of time in the classroom.
Small became an elementary school vice principal in year seven.
Elementary School Acting Principal.
Elementary School Principal.
High School Principal, credited with turning around both Atlantic City high school and the Pennsylvania Avenue Elementary school.
In short, Dr. Small is qualified to be the next Atlantic City Superintendent of Public Schools.
When Atlantic City selects a local candidate as chief school executive things go better versus an outsider coming in.
Dr. La'Quetta Small has also made history, becoming the first African-American woman to ever serve as superintendent of the Atlantic City public schools system.
Dr. Small is also the first Atlantic City resident to serve as Superintendent.
The Board of Education used the "Doctrine of Necessity" to hire Dr. Small, as so many Board Members would have  otherwise have been conflicted and not permitted to vote … because they have immediate relatives employed by the district.
Atlantic City's Firsts Throughout History
What Are These Atlantic & Cape May, NJ Communities Best Known For?
More From WPG Talk Radio 95.5 FM