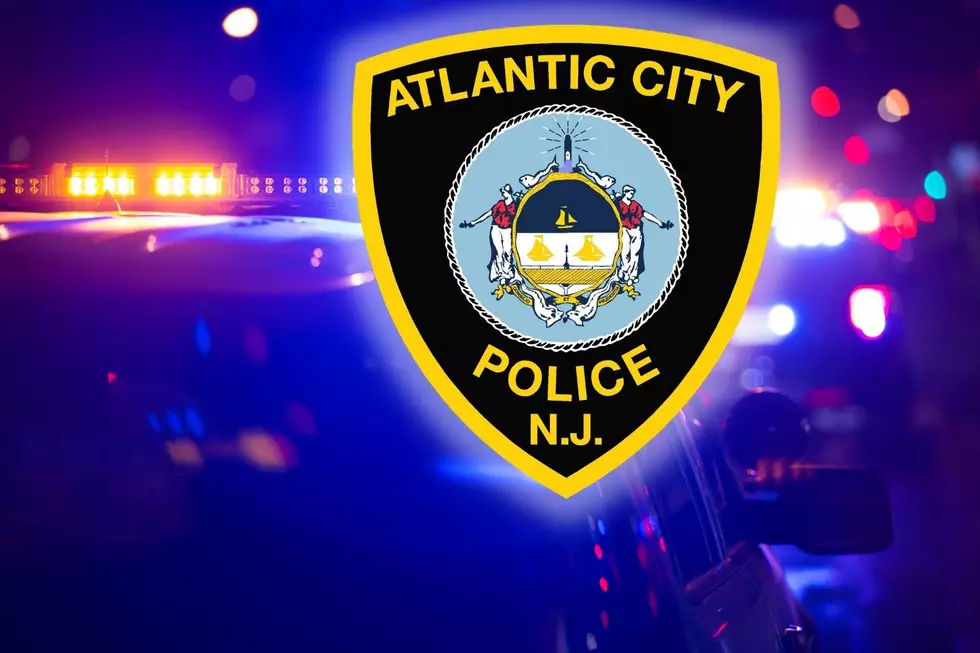 Former Atlantic City, NJ Police President Unloads On Chris Christie
Atlantic City Police Department - Photo: Townsquare Media Illustration
The year was 2009 and General Election Day was fast approaching for Chris Christie in his race versus then incumbent New Jersey Governor Jon Corzine.
Christie was worried that he might be losing law enforcement voter support because of a rumor that started at the very end of the campaign.
It began to spread at the worst possible time that Christie was going to cut certain negotiated law enforcement pension benefits … if he was successful and became Governor of New Jersey.
Specifically, word hit the "streets" that Christie would cut cost-of-living increases and other negotiated salary and benefits.
To counter this allegation, Christie penned a letter, which he personally placed in my identical twin brother Don's hand.
I had forged a close, working relationship with future Governor Christie and enthusiastically supported and endorsed his candidacy against Governor Corzine, a man who I truly respected and personally liked.
Christie almost immediately broke his promise to law enforcement.
Here is Don Hurley in his own words:
"As a candidate for Governor in 2009 Chris Christie handed me this letter, wherein he presented himself as a "Lawman.* He said to me. "you're a police leader, they trust you. and I promise you that you can trust me with your pensions. l'Il never touch them and will always honor the promise of negotiated contracts, pensions and benefits between the unions and the state," said Don Hurley.
"Three days after Christie defeated Governor Jon Corzine with the endorsement of The NJ State PBA, he broke his word and began to work with the now sacked NJ State Senate President Steve Sweeney to retract the pension cost of living adjustments and other previously negotiated benefits of police officers, fire fighters and other public workers, putting many into positions of financial hardship and poverty in their vulnerable time of retirement," said Don Hurley.
"Chris Christie is documented as the most unpopular Governor in the history of America for good reason. He is a lying political manipulator, who is unfit for any position of public trust," said Don Hurley.
"Chris Christie has proven himself to be a man with no honor. He is not a public servant, but rather one who operates solety with his own political ambition in mind at all times. His fake, stalking horse campaign for President now should be treated with no level of seriousness whatsoever," said Don Hurley.
During his law enforcement career, Don Hurley was President of both the Ventnor City PBA Local # 97 and the Atlantic City PBA Local # 24.
Here is a copy of Governor Christie's letter, which he wrote to quell any chatter that he was poised to cut negotiated law enforcement benefits … which he then went on to actually do upon becoming Governor.
Christie also politically retaliated against Dennis Levinson, Atlantic County Executive … who is to this day is the most popular and prodigious vote-getter in Atlantic County, New Jersey history.
Christie couldn't lay a glove on Levinson… So, he did the worst thing that a man can do … Christie retaliated against a man's immediate family.
It was a real lowlife move. Christie failed to re-appoint Levinson's son, Matt, who, by all accounts was a competent and popular chairman of the New Jersey casino control commission.
It was Christie's right… But it was still wrong.
Additional broken promises and overall Christie fatigue all contributed to Chris Christie's mighty fall in New Jersey.
Now, Christie is on a crusade to verbally savage former United States President Donald Trump in the 2024 presidential Republican Primary election.
You can expect this Christie kamikaze mission to also fail spectacularly … leaving Christie having crossed the Republican Rubicon once and for all.
10 Things I am Extremely Grateful For in Atlantic County
10 Things I am Extremely Grateful For in Atlantic County
What Are These Atlantic & Cape May, NJ Communities Best Known For?
More From WPG Talk Radio 95.5 FM