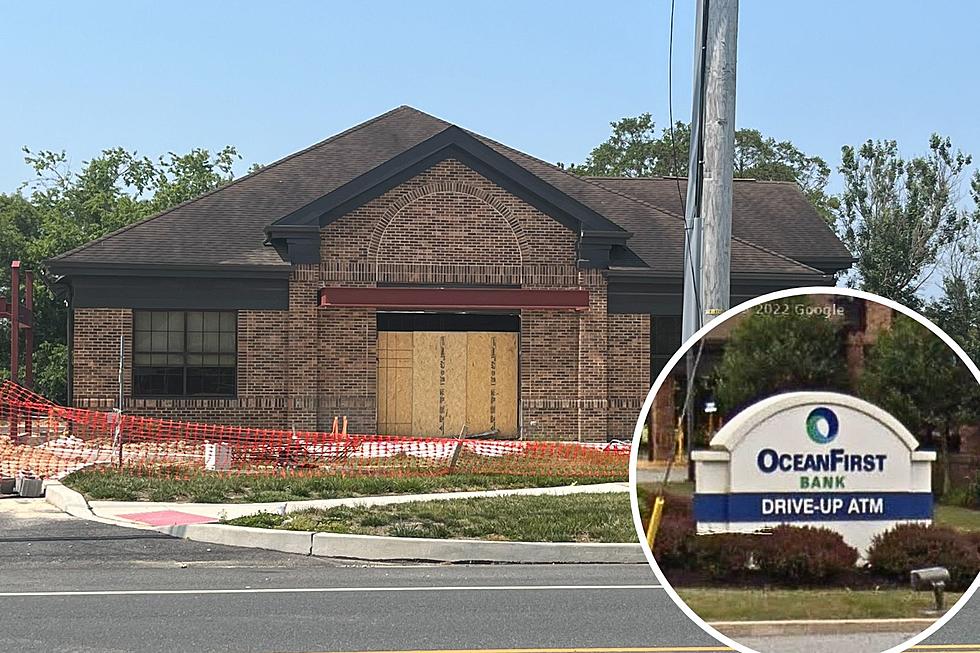 Former Bank in Galloway, NJ Undergoing Transformation
TSM South Jersey; Google Maps
Hmm. A transformation appears to be underway at a former bank in Galloway.
Ocean First Bank on Jimmie Leeds Road (near ShopRite) has been closed for some time now.
Recently, I noticed activity happening on the site. Doors and windows remain boarded up, but a construction crew has dismantled the old drive-thru lanes and it also looks like a good bit of the parking lot has been dug up.
So, of course, NOW my curiosity's been piqued, and I'm wondering what could be replacing the bank.
Another restaurant of some sort would be nice. I'd love another food option in that area. But realistically (because of its proximity to Galloway Twp. Municipal and AtlantiCare) it's probably going to be a professional complex or something.
You're always such a big help as my eyes and ears when something is coming or going in South Jersey, so if you've got any intel on what could be replacing the old Ocean First Bank on Jimmie Leeds Road in Galloway, I'd love to hear about it. Message me in the comments.
Inside Walt Disney's Storybook Mansion for Rent
Take a peek inside Walt Disney's iconic Los Angeles mansion, now available to rent.
2023 Atlantic Storm Names: Is Yours on the List?
The National Hurricane Center is out with its list of chosen names for this year's tropical storms and hurricanes. See if you're unlucky enough to have one named after YOU.
More From WPG Talk Radio 95.5 FM