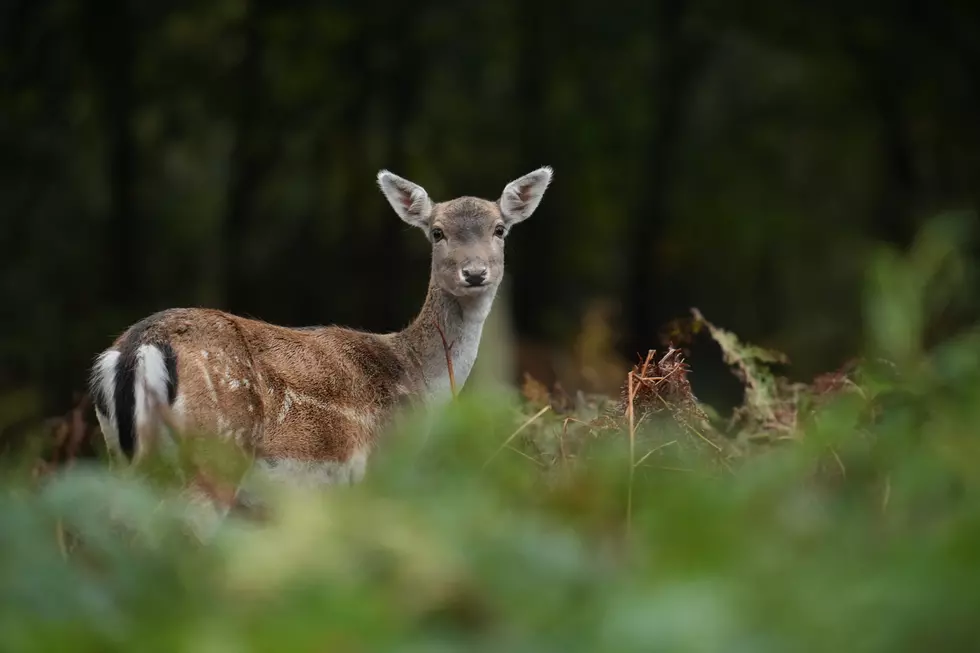 Increased Deer Encounters In Egg Harbor Township & Northfield, NJ
Getty Images
I don't know if you are experiencing the same, but, I have never had more close encounters with deer in Egg Harbor Township and Northfield, New Jersey.
I have regularly traveled the following roadways:
Gunpowder Road.
School House Drive.
Old Stage Road.
Zion Road.
Fire Road.
Oak Avenue.
Mill Road
Burton Avenue.
I've always seen a lot of deer on these roads over the past 31 years.
The difference now is how many and how close they are now coming to populated areas and running directly in front of the moving car.
I brake for animals and I have had at least 5 near misses in the past month or so. The deer are simply running out into the roadway, leaving almost no breathing room to miss hitting them.
Lately, I have been dodging them 5 at a time on both Zion Road and Burton Avenue.
Now, I know that Burton Avenue is right near Birch Grove Park in Northfield. So, this is in itself is not remarkable … however, I am seeing more deer than ever here and everywhere along my 5-6 mile daily travel (one way).
We now see deer in our Townsquare Media parking lot. My friend and colleague Joe Kelly arrived last week and saw a beautiful deer right at our company picnic table, just behind the parking lot.
Here is a photo of 2 deer that I took on November 16, 2022. You can see how close they were to our parking lot.
About two weeks ago, I walked out of my front door and there were 5 deer within about 50 feet of me. One took off running (as soon as I opened my front door) and the other 4 and I looked at each other until I made my move for my car and they trotted away.
Have you noticed anything similar to this?
Let us know.
Fun Things To Do In The Atlantic City Area During The Winter Cold
Atlantic City Area Readers Submit Favorite Winter Comfort Foods
More From WPG Talk Radio 95.5 FM