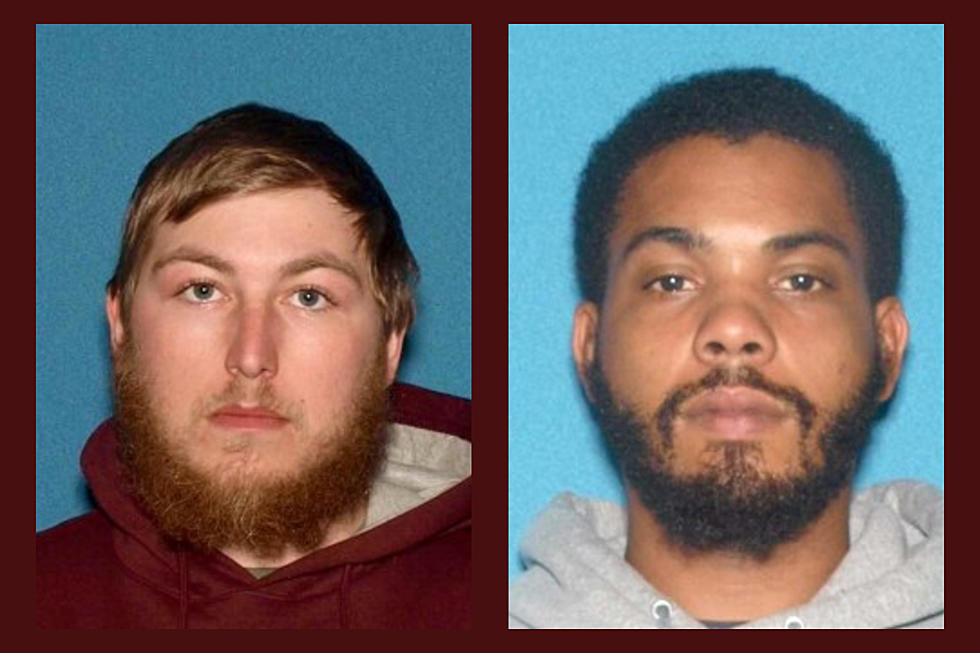 Two Indicted on Felony Murder for 2020 Shooting in Egg Harbor Township
Leonard B. Ludwigsen Jr., 26, of Egg Harbor Township (left) and Neco J. Pitts, 28, of Long Branch NJ (right) - Photos: Atlantic County Prosecutor's Office
A Grand Jury has returned an indictment against two men who are charged in connection to the fatal shooting of Arturo Barrera III in Egg Harbor Township in January, 2020.
Atlantic County Prosecutor Damon Tyner says 26-year-old Leonard B. Ludwigsen, Jr., of Egg Harbor Township was indicted on first-degree felony murder, first-degree robbery, second-degree conspiracy, second-degree possession of weapons for unlawful purposes, and second-degree unlawful possession of a weapon charges.
28-year-old Neco J. Pitts of Long Branch was indicted those same charges plus second-degree certain persons not to have weapons.
Tyner's office says just after 11PM on January 2, 2020, Egg Harbor Township Police received a 911 call about a shooting at 109 Vermont Avenue. Arriving officers found Barrera with multiple gunshot wounds; he died at the scene.
Authorities say on that night,
"...an eyewitness stated that two armed men in masks entered his residence. The men pointed the guns at the eyewitness and victim, at which time dogs started barking and moving towards the masked men. Simultaneously, Barrera stood up and the two men began firing, ultimately killing Barrera. The two men then fled the home. Barrera was pronounced deceased at the scene."
In March, 2021, Ludwigsen was arrested at his home in Egg Harbor Township. He has been held at the Atlantic County Justice Facility. Pitts was charged and is lodged in the Monmouth County Jail on an unrelated matter.
Tyner says numerous law enforcement agencies have worked on this case, including the FBI, Monmouth County Prosecutor's Office, Atlantic County Sheriff's Office, and the Egg Harbor Township, Long Branch, Keansburg, and Pemberton Police Departments.
More Egg Harbor Township News
These NJ towns have the highest rates of sexually transmitted diseases
Looking at data compiled by the Department of Health in 2019, the most recent year for which reports are available, we determined the rate of STDs for 1,000 people in every municipality. The data combines reports of chlamydia, gonorrhea and syphilis. For a different look, you can check out this article for a list of New Jersey towns that saw the
highest increase in STD/STI cases in recent years.
Most Expensive House For Sale in Atlantic County
Located on Bayshore in Margate, the 8,200+ square foot home is listed at $7.9 million. The home has seven bedrooms, eight baths, and 324 feet of total bay frontage. Outside, it has 2,500 square feet of deck space, a pool, and four boat slips. Property taxes for the home were $49,920 last year.
More From WPG Talk Radio 95.5 FM