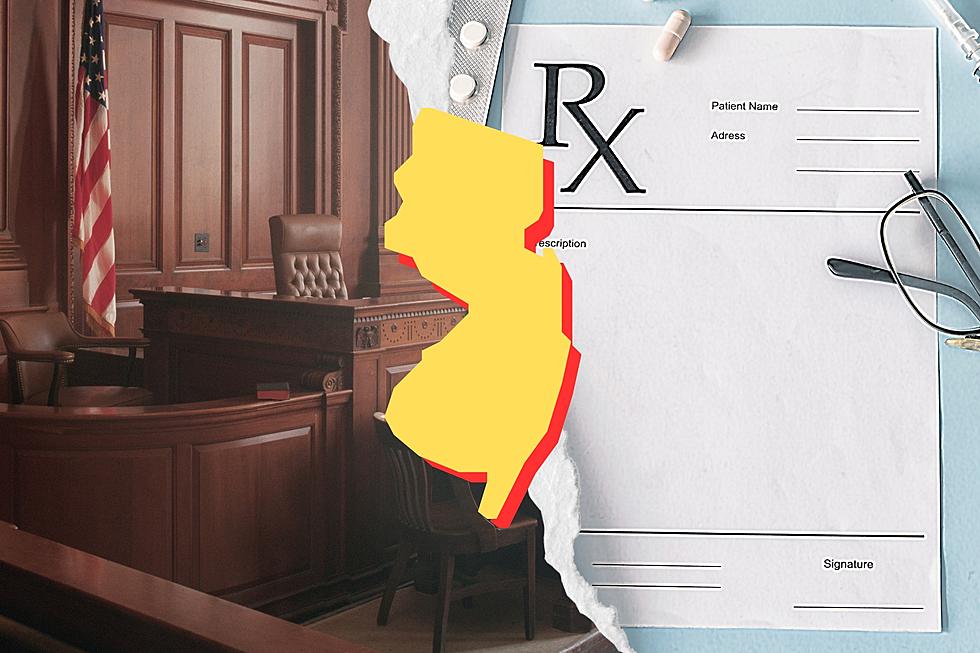 Doctor From Margate, NJ, Admits Health Care Fraud Conspiracy
Doctor From Margate Admits Health Care Fraud Conspiracy - Photo: TSM Illustration
Federal authorities say a doctor from Margate has admitted his role in defrauding state and local health benefits programs and other insurers by submitting fraudulent claims for medically unnecessary prescriptions.
On Tuesday, 44-year-old Brian Sokalsky pleaded guilty before a U.S. district court judge to one count of conspiring to commit health care fraud, according to Attorney for the United States Vikas Khanna.
Sokalsky, pharmaceutical sales representative Vincent Tornari of Linwood, and former advanced nurse practitioner Ashley Lyons-Valenti of Swedesboro were charged in a 33-count indictment in June 2020.
Tornari pleaded guilty earlier this month and Lyons-Valenti pleaded guilty last month to their respective roles in the conspiracy.
Officials say the trio learned that certain medications made by compounding pharmacies reimbursed for up to thousands of dollars for an individual's one-month supply. They learned that certain insurance plans, including insurance plans for state and local government employees and certain other insurance plans, covered these medications.
Federal officials say,
Sokalsky agreed to authorize prescriptions for former pharmaceutical sales representative Matthew Tedesco of Linwood, who pleaded guilty to healthcare fraud conspiracy in 2017, and others working with Tedesco.
In exchange for authorizing those prescriptions, Tedesco referred approximately 30 patients to Sokalsky's new medical practice.
Sokalsky, in turn, billed insurance for patient visits for those people steered to his practice by Tedesco.
Sokalsky also authorized prescriptions for the medications for existing patients of his practice, which he did to financially benefit Tedesco and encourage him to refer more patients to his new practice.
Sokalsky authorized medically unnecessary medications with the maximum number of refills selected. When insurance stopped covering certain formulations of the medications, Tedesco informed Sokalsky that he needed to authorize new prescriptions. Sokalsky did so, often without seeing the individual for a follow-up visit or informing the person of the change in medication.
In total, insurance paid more than $5 million for fraudulent prescriptions authorized by Sokalsky.
Sokalsky now faces up to 10 years in prison and a $250,000 fine.
Sentencing is scheduled for August 22nd.
Cold Cases: South Jersey's Unsolved Murders & Mysteries
Weird things NJ taxes - and some they don't
In general, New Jersey assesses a 6.625% Sales Tax on sales of most tangible personal property, specified digital products, and certain services unless specifically exempt under New Jersey law.
However, the way the sales tax is applied in New Jersey sometimes just doesn't make sense.
New Jersey puts out an itemized list for retailers that spells out what is, and what is not, taxed.
Perhaps because this is New Jersey, there are some bizarre and seemingly contradictory listings.
More From WPG Talk Radio 95.5 FM