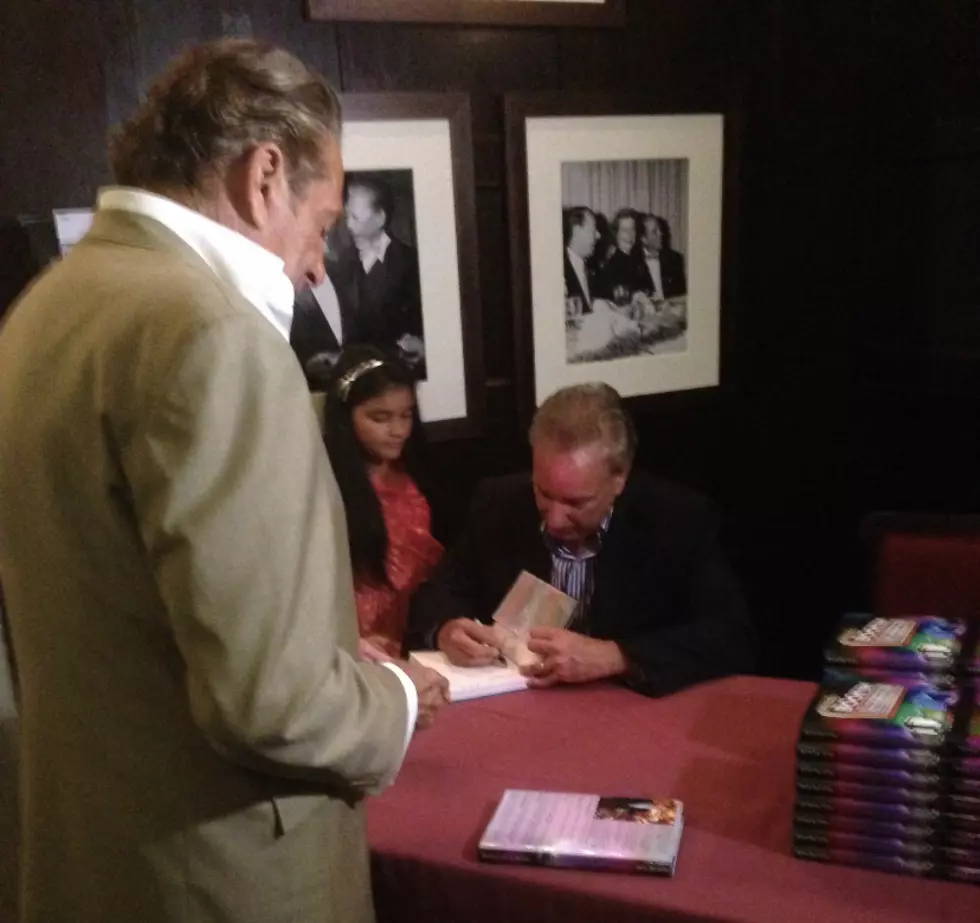 Meet Tom Cantone: Casino Entertainment – Sports Executive Legend
Harry Hurley Photo/Gianni Russo/Tom's & Tessa Cantone
I spent quality time on-air this morning with Tom Cantone, President of MGE Sports & Entertainment Worldwide (Mohegan Sun).
To put Cantone's pedigree in perspective, he has singularly booked more than 10,000 entertainment and sports events over the past 40 years.
His record is incomparable. He was the first to book Eddie Murphy, Billy Crystal and many others in a casino show room, along with all of the all-time greats.
Cantone is the author of his book, aptly titled "Book 'Em."
I'm also very excited to share that Tom Cantone is our Guest of Honor and Keynote Speaker at our 12th annual "Hurley in the Morning" Charity Dinner, set for Friday, August 7, 2020 at Resorts Casino Hotel in Atlantic City.
On this special, "Who's Who" evening, our Hurley Charity will surpass the $ 1 million mark as a Charity.
All of our charity dinner guests will receive a copy of Cantone's new updated version of "Book 'Em," with so much new material included that our guests will be the very first to see.
Our on-air discussion this morning was wide-ranging in nature. Today marked exactly 6 years since Cantone launched his book at New York City's iconic Friar's Club.
Like everything that Cantone does, he did it big and with style. I was there. This was a Friar's Club first. It was the very first time that a non-comedic event was ever held there. You could feel how special it was.
Second, it was a "Who's Who" extravaganza. Regis Philbin, Tony Orlando, Susan Lucci and Gianni Russo to name a handful of the attendees.
This morning, Cantone also discussed the reopening of Mohegan Sun Hotel and Casino. This was of great interest.
Cantone shared his joy upon seeing Mohegan Sun back open for for the first time since the Coronavirus global pandemic.
It was also a precursor to what we will soon experience when New Jersey Governor Phil Murphy allows the Atlantic City Casinos to reopen, hopefully no later than the 4th of July weekend.
Cantone also shared a very important statistic that wasn't public knowledge until he announced it on "Hurley in the Morning," earlier today.
Cantone confirmed that Ticket Master has been carefully reviewing their analytics. They've determined that 86 percent of their ticket holders have held on to their tickets, rather than seek a cash refund.
This is extremely important because it also serves a test as to whether people will flock back to concerts when they can resume.
The fact that they're holding on to their tickets, means that people have confidence that events are not cancelled, but, merely being rescheduled.
I asked Cantone about the future of Atlantic City. Cantone was bullish, whereby he emphasized our natural resources, the beach, boardwalk and Atlantic Ocean. Our own impossible to replicate triple threat. It's a real competitive advantage.
Cantone reviewed that all staff and customers are wearing face masks. We also talked about the need for enhanced sanitation which they are taking very seriously.
They (Mohegan Sun) have painstakingly put together a responsible business plan in place that keys in on the health and safety of guests and employees as first in their priorities in terms of delivering a great overall hotel, resort, gaming, entertainment experience.
Cantone is internationally recognized as one of the giants on the casino, entertainment and sports scene.
Cantone imparts important information and offers an inspiring message each and every time that he appears with us on-air.
Despite all of his success, Cantone is one of the nicest and most humble senior executives in the business.
Cantone is living proof that good guys finish first.
Enter your number to get our free mobile app
12 Sights We Can't Wait to See Along the Jersey Shore Again