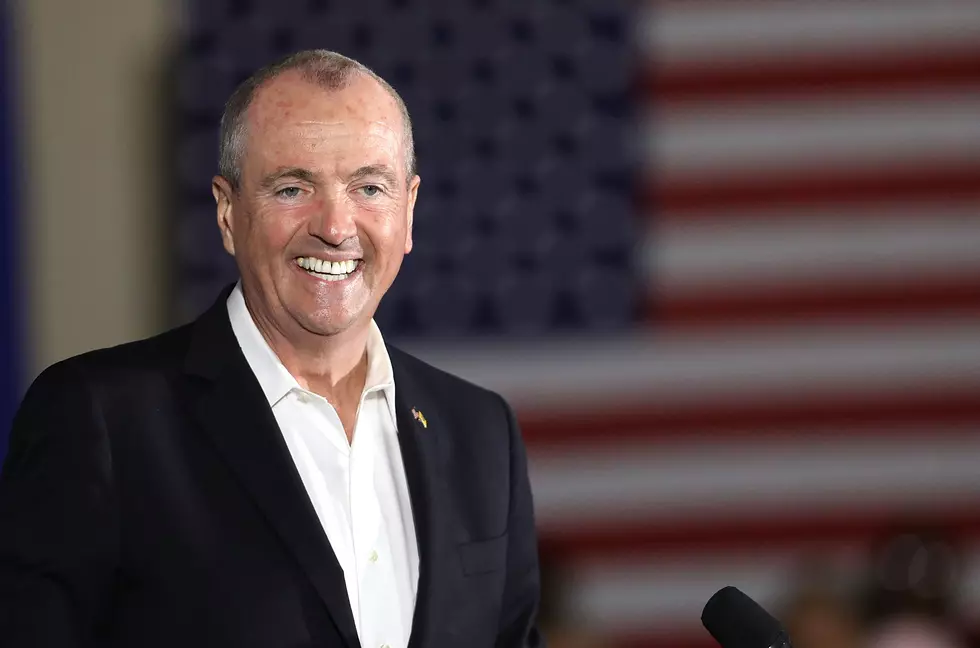 Gov. Phil Murphy Visits On-air With Harry Hurley
Getty Images
New Jersey Governor Phil Murphy made news today on the "Hurley in the Morning" Program on WPG Talk Radio 95.5 on multiple fronts.
Here's a capsule analysis of what took place this morning, Monday, February 8, 2021 between 8:35 a.m. to 8:51 a.m.
Remember, by using the WPG Talk Radio 95.5 smartphone app, simply click on the Podcasts button and then click on our "Hurley" program listing and today's date and you can listen on demand to the entire interview. It will be worth your time.
The interview is all substance and no fluff.
1. The Governor discussed his decision to raise the indoor dining limit from 25% to 35%
2. Governor Murphy also addressed his decision to end the strict 10:00 p.m. indoor dining curfew. This was so important to New Jersey restaurants and the Atlantic City Casinos.
For example, try to imagine having to clear out all restaurants and Draft Kings Sports Book at Resorts Casino Hotel last night at 10:00 p.m., during the 4th Quarter of Super Bowl LV?
3. Governor Murphy gave a detailed assessment of the current state of COVID-19 testing. He's pleased at the overall improvement, but, left room for improvement.
4. We also had a wide ranging discussion about the current pace of vaccinations in New Jersey. This is the key to getting our lives back.
Of course, Governor Murphy wants to get his hands on more doses of the multiple available vaccines so that all New Jerseyans who wish to be vaccinated can do so at the earliest possible date.
Governor Murphy discussed that percentage of citizens wishing to take the vaccine has significantly increased. That is more good news.
5. We also had a frank discussion about how voting will take place in the June Primary and November General Elections.
Governor Murphy was candid in his assessment. While no official decision has yet been reached, Governor Murphy mentioned the prospects of early voting and having in person voting back in place for this year's contest.
This is very significant Decision 2021 news.
6. Governor Murphy addressed my question of the return of large indoor and outdoor events; Air Show, Beach Concerts and more
7.  Finally, I asked governor Murphy to talk about being a candidate for reelection in the midst of a pandemic.
I have always found Governor Murphy to be open, candid and transparent. His response to this was no exception.
Governor Murphy gave a thorough answer to the realities of being a candidate for re-election during a supreme crisis.
The Governor bluntly addressed that governing during a pandemic leaves little room to campaign. Further, he stated that campaigning is now on a virtual basis.
Finally, I want to take this opportunity to acknowledge that Governor Murphy is re-opening New Jersey for business, schools, activities; while many of his peers are still hanging hard and fast to regressive, punitive shutdown tactics.
Enter your number to get our free mobile app
UP NEXT: Here are 50 of your favorite retail chains that no longer exist.
More From WPG Talk Radio 95.5 FM