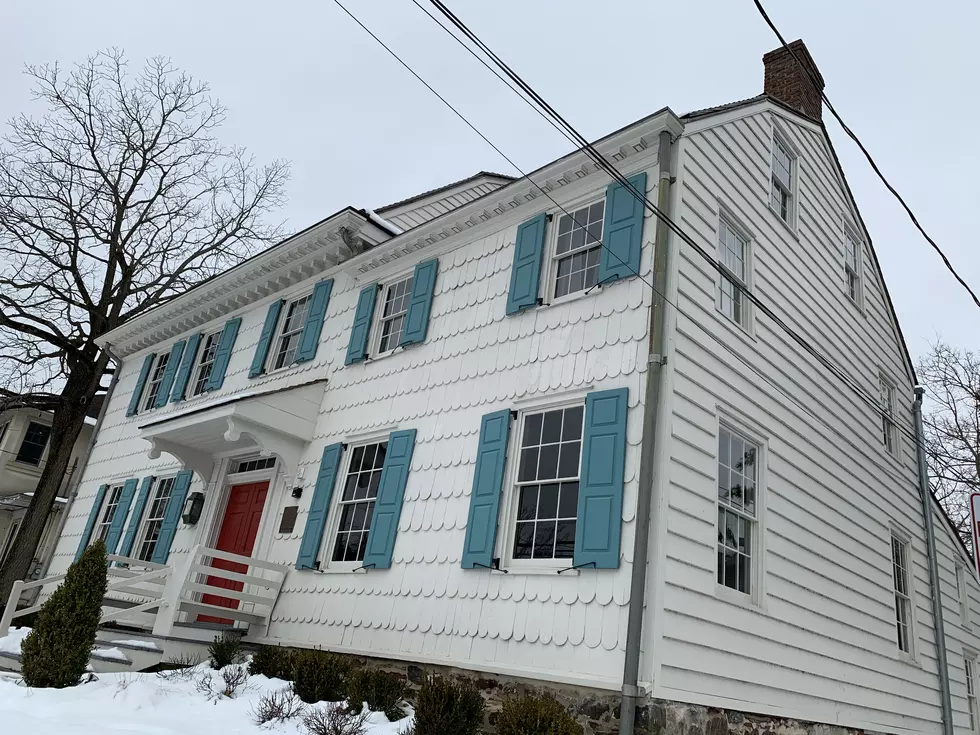 New Jersey Haunts! One of the Most Haunted Houses in the State!
Shawn Michaels
I've had several stories for you this Halloween season and I continue with a look at one of the most haunted houses in the Garden State. It's always intriguing to me to get details about some of these haunted wonders that are right here in New Jersey. This kinda of stuff is always extra intriguing when it's around Halloween, let's face it, it's the spookiest time of year!
This article is about a Jersey Shore home that has a spooky past. It's the Burrowe's Mansion in Matawan, Monmouth County. What caught my eye about this home was seeing a show on the travel channel aka Ghost TV lol it was featured on an episode of Ghost Nation on Travelchannel. If you remember Steve Gonsalves from the show, was on the air with me and we talked ghost hunting and links to New Jersey.
Let's take a look at some of the history of this Monmouth County landmark. The Burrowe's Mansion was built in 1723 making it almost 300 years old. Major John Burrowe decided to buy the property in 1769. In 1776 British troops attacked the Burrowe's Mansion looking for the Major, however, he was not there. According to legend, his wife Margaret held the British at bay for a while until they stormed into the home. Mrs Burrowe was struck by a soldier's sword, and the wound eventually led to her death. Legend says that Mrs Burrowe's spirit haunts the home and many have said they have seen and heard things in the home. I had a chance to drive up and get photos from the outside, currently, I believe there are no tours being given inside.
Quite a sight seeing this 300-year-old mansion in person and I wondered if I'd see Mrs Burrowe's in a window, guarding her home from the British.
25 Scaredy Cat-Approved Halloween Movies
LOOK: 34 spooky dessert recipes for this Halloween
More From WPG Talk Radio 95.5 FM