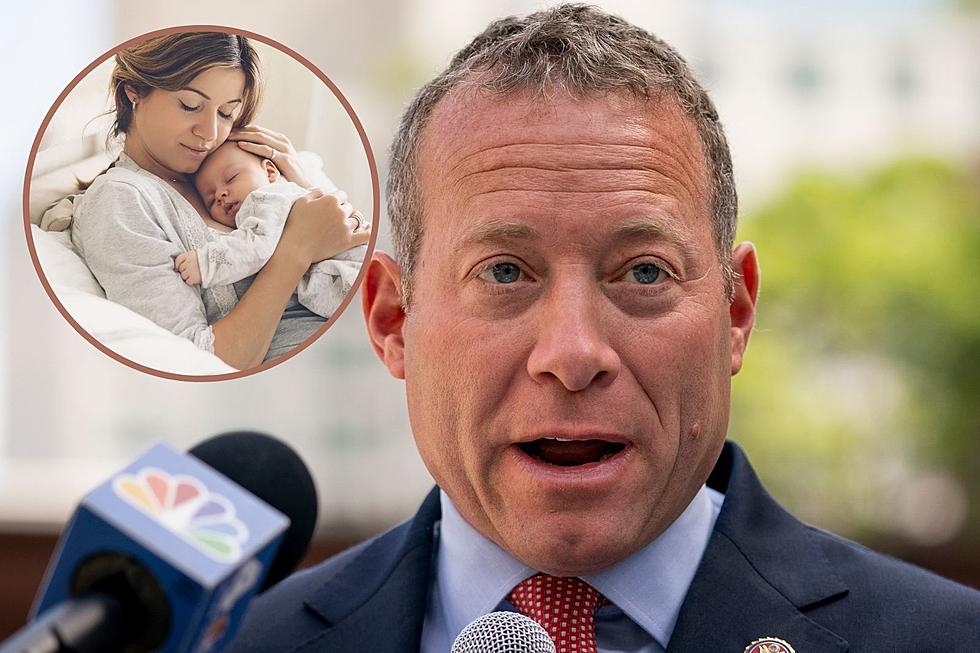 NJ Congressman Crosses Line at Pregnancy Center, Gets Called Out
Congressman Josh Gottheimer (AP) / Canva
New Jersey Congressman Josh Gottheimer is thought to be considering a run for U.S. Senate or governor. It seems he's just waiting to see what will be the best opportunity for his ambition.
In the quest for a media hit ahead of a potential run, the congressman recently showed up at a Pregnancy Resource Center in Hackensack and made some inflammatory and false comments to grab a headline.
Lighthouse Pregnancy Resource Center was the target of the congressman's rage recently when he showed up unannounced to berate the staff and women seeking help and calling the center "brainwashing cult clinics."
The challenge we have with politicians is that both sides go for the sound bite and a headline instead of learning and educating people about issues.
The Democrats clearly think that abortion is a winning issue and any group that doesn't provide abortions could be a target.
Lighthouse Pregnancy Resouce Center offers help for pregnant women exploring their options.
Unfortunately, critical centers like Lighthouse get caught up in the political battle over abortion.
I spoke to Debbie Provencher, the Executive Director for the Center and she shed light on the misinformation that is being spread.
As Debbie explained to me, if Congressman Gottheimer took just a minute to review the website and talk to the staff and thousands of women helped by the center, he might have a change of heart.
What's ignored by the congressman is that the center offers information regarding abortion. Why are radicals so willing to push back when it comes to information sharing? Young women facing a difficult choice deserve to be informed so they can make a smart choice.
For all the advocates of choice, it's time to embrace informed choices and recognize that there are multiple options for pregnant women.
Here's what the attorney from a Consortium representing pregnancy resource centers had to say according to their press release:
In his efforts to 'shut down' pregnancy centers and remove free help to women in need, Rep. Gottheimer showed up unannounced in front of one of our member centers and mischaracterized all New Jersey pregnancy resource centers," explained Eileen S. Den Bleyker, Esq., an attorney representing the Consortium. "He called the centers 'brainwashing cult clinics' and made other false and defamatory statements. In doing so, Congressman Gottheimer demonstrated that he is seriously ill-informed and fails to fairly represent all his constituents – which include the clients, staff, volunteers, and financial supporters of Lighthouse Pregnancy Resource Center."
According to the New Jersey Consortium of Pregnancy Centers, more than 35,000 benefit from the free services provided every year valued at more than $3 million. The total includes more than $2 million in free medical services.
Competitive NJ school board races fall 2023
In time for November elections, 1,804 board of education candidates have been registered around New Jersey, for a total of 1,487 open seats.
These are not evenly spread — some boards have zero candidates for an available spot, while others have more than three candidates vying for each seat. The following competitive races are based on data from the New Jersey School Board Association.
Gallery Credit: Erin Vogt
30 'poorest' neighborhoods in NJ
These ZIP codes in New Jersey have the highest percentage of households earning less than $25,000 in annual median income. The figures are based on 5-year data by the U.S. Census American Community Survey as of 2021.
Gallery Credit: New Jersey 101.5
More From WPG Talk Radio 95.5 FM