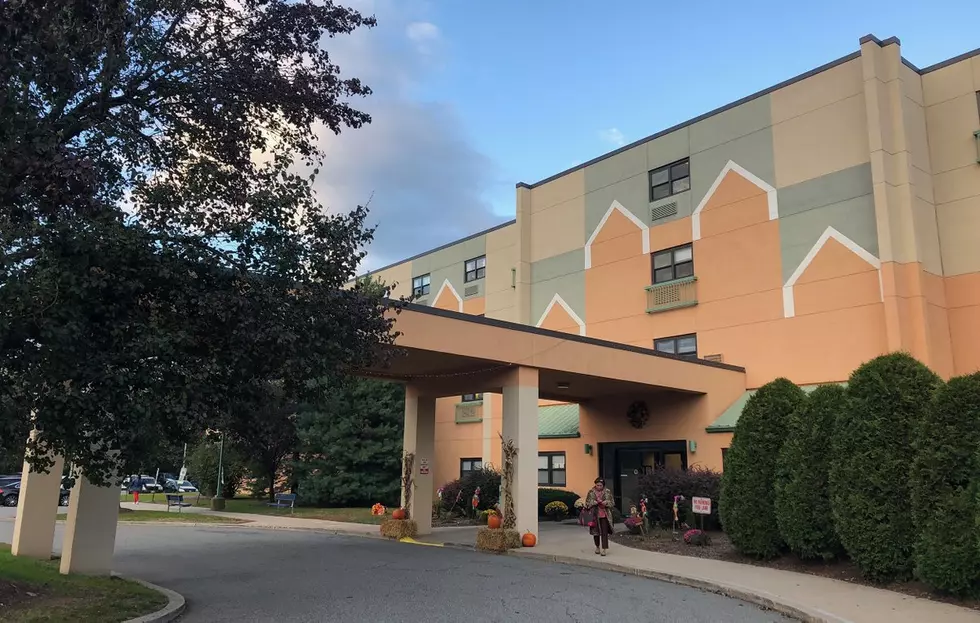 NJ Facility Kept Families in the Dark About Outbreak that Killed 10, Lawsuit Says
Wanaque Center for Nursing and Rehabilitation (Gov Phil Murphy's Office)
WANAQUE — The mother of a child who was left clinging to life after contracting a viral illness says her son's rehab facility failed to follow safety protocols and didn't inform families about the deadly outbreak.
Paula M. Costigan is suing the Wanaque Center for Nursing and Rehabilitation, where an adenovirus outbreak has killed 10 pediatric patients since Sept. 26 and sickened 30, including an employee who recovered.
The lawsuit, filed in Superior Court in Passaic County, may be the first of many civil complaints against the facility, which has stopped taking new residents or patients until the outbreak is over.
The lawsuit also suggests that the state Department of Health, which is not a defendant, publicly downplayed the seriousness of inspection findings at the North Jersey facility.
State health officials said inspectors found only minor hand-washing concerns in a most recent inspection. But the lawsuit cites annual safety violations at the facility that treats medically vulnerable patients.
Neither the facility nor the state Department of Health return request for comment Thursday.
Adenovirus is not normally fatal, but it is dangerous for people with compromised immune systems.
Costigan said her son developed a high fever and complications on Oct. 9. He had to be hospital in critical condition.
The lawsuit says that while the first adenovirus case was reported on Sept. 26, officials did not notify the family about the outbreak until Oct. 22, a day after a state inspection faulted the facility for poor hand hygiene techniques.
The lawsuit says a May 2015 state inspection found that the facility failed to maintain safe, clean environment or have an infection prevention and control program. Inspectors found faucets with erosion, dark stains on floor, black substances and dirt in restrooms, and accumulated debris in heating/air conditioning units.
A March 2016 inspection found that nurses practiced poor hand hygiene while treating patients.
A May 2017 inspection found that nurses used syringes in an unsanitary manner and that they were not properly disinfecting surfaces.
An inspection in August this year found a strong, unpleasant odor in a sleeping area. The pervasive odor was attributed to an old carpet and mildew. The lawsuit says the carpeting is 15 years old and "incapable of sustaining a routing cleaning."
The Wanaque facility is one of several pediatric facilities dealing with outbreaks.
The Voorhees Pediatric Facility in Camden County on Thursday reported its sixth case of adenovirus, which officials said is a less dangerous strain than the one at Wanaque. State Health Commissioner Shereef Elnahal required the facility to stop admitting new patients until the outbreak is over.
It can take two weeks for symptoms to develop after exposure to the virus. Symptoms include common cold, sore throat, bronchitis, pneumonia, diarrhea, pink eye, fever, bladder inflammation or infection, inflammation of the stomach and intestines and neurological disease.
In a separate outbreak involving bacteria, a premature baby died from acinetobacter baumannii last month at University Hospital in Newark.
More From WPG Talk Radio 95.5 FM