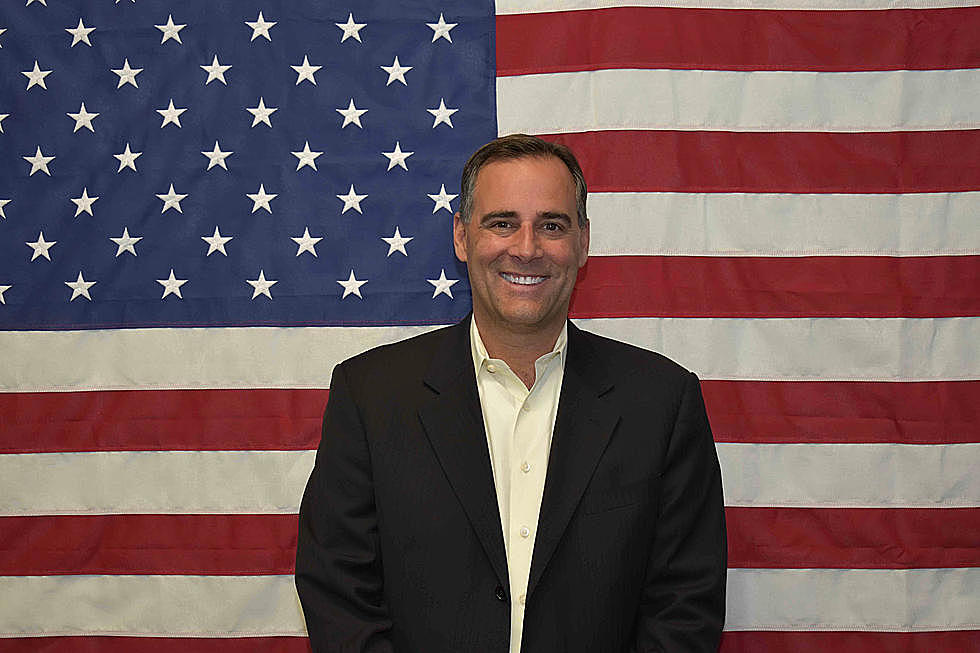 Norcross Promises $ 5 Million For Mazzeo vs. Polistina in Atlantic County
Former New Jersey Assemblyman Vince Polistina - Don P. Hurley Photo
Southern New Jersey Democratic Potentate George Norcross has confirmed that $ 10 million dollars will be made available ($ 5 million each) to Assemblyman Vince Mazzeo, District 2 and Senator Dawn Addiego in District 8.
The 2nd Legislative District is comprised of most of Atlantic County.
The 8th District spans parts of Burlington, Camden and Atlantic Counties.
Mazzeo has regularly been the benefactor of $ 2 to $ 3 million for each of his previous Assembly campaigns.
Despite a massive campaign funding advantage and 20,000 more registered Democrats vs. Republicans in Atlantic County, Mazzeo and John Armato barely defeated Republicans John Risley and Phil Guenther 2 years ago.
In fact, without the direct assistance of messenger absentee ballot specialist Craig Callaway, Mazzeo and Armato would have both lost the last election in 2019.
Callaway previously announced on the "Hurley in the Morning" program on WPG Talk Radio 95.5 that he will not be supporting Mazzeo or Armato in 2021.
The Atlantic County Republican Committee will vote on Wednesday, August 4, 2021 (5:30 p.m.) at the Scullville Volunteer Fire Department in Egg Harbor Township to select Polistina as Senator.
Polistina will replace former Senator Chris Brown, who this Tuesday joined Governor Phil Murphy's administration as a Special Assistent for Atlantic City matters.
We interviewed soon-to-be Senator Vince Polistina earlier today about the Norcross $ 5 million pledge to his opponent.
Polistina didn't hold back. Here are his comments as follows:
A pledge of $5 million in July before the campaign has begun demonstrates how weak and radical they know their candidate (Vince Mazzeo) is," said Polistina.

With a record of demonizing law enforcement, lack of support for workers rights, stripping of parental involvement and notification about their minor children, voting for huge increases in taxes, spending and borrowing, and whiting out his own signature on a resolution to oppose North Jersey casinos, it's no surprise they know their candidate can't stand on his own 2 feet.
They should take that money and donate it to the Atlantic City Boys and Girls Club so it's put to use on something productive, concluded Polistina.
10 years ago, Polistina ran against the late Jim Whelan and his more than $ 3 million war chest.
Polistina endured one of the most hyper negative campaigns in Atlantic County history.
Polistina is no stranger to facing this level of market saturation bombardment on a daily basis.
He knew going into this race that he would be substantially outspent.
Polistina is a prodigious fundraiser in his own right. His philosophy is that he only needs to raise enough money to be competitive.
If Norcross delivers on his $ 5 million promise, this will be the most expensive state legislative race in Atlantic County.
I also believe it will be one of the nastiest campaigns in Atlantic County history.
Mazzeo is a weak and unaccomplished candidate. He's also a very closely "handled" candidate. His handlers know that Mazzeo cannot stand toe-to-toe with Polistina on a level playing field.
They must have a disproportionate financial advantage for Mazzeo to stand any chance to win.
The Democrat playbook in these Atlantic County legislative races has always been to scorch the earth. They attempt to destroy the Republican Nominee, leaving their candidate as the last one standing.
Polistina is ready for the political "Kraken" that is about to be released upon him and his running mates Don Guardian and Claire Swift.
Polistina will also have a decided advantage of being the 2nd District Senator for nearly 3 months prior to the election.
It affords Polistina an excellent opportunity to demonstrate his expertise in the most important area of be a state legislator … constituent service.
The Mazzeo slate includes Armato and Atlantic County Commissioner Caren Fitzpatrick.
The general election will be held on Tuesday, November 2, 2021. Additionally, it is important note that for the first time in New Jersey history, there will two weeks of early voting at the polls.
What overall impact having such an extended voting availability will play remains to be seen.
Delta variant dominating NJ - here are signs you may have it
Why you shouldn't visit the Jersey Shore this summer
10 reasons why you might want to rethink that visit...
More From WPG Talk Radio 95.5 FM