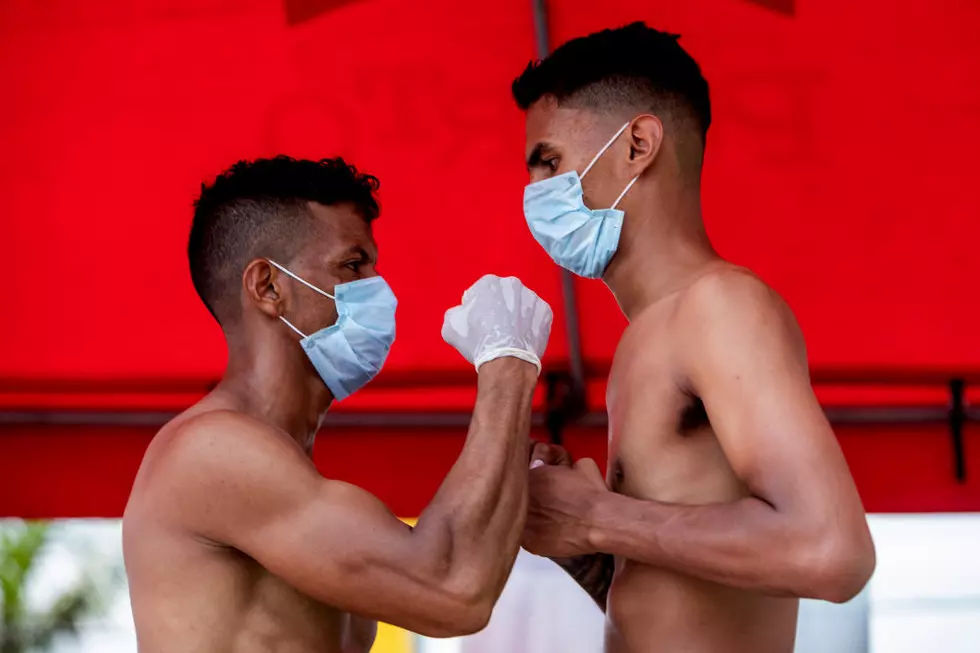 Opinion: In NJ, It's OK to Punch Someone, Just Don't Sit Next to Them
Getty Images
Gov. Phil Murphy has signed an executive order that allows medium and high-risk indoor sporting events and competitions to resume in the great Garden State.
Up until Monday, those wishing to participate sports like hockey, basketball, cheerleading, boxing, karate, and wrestling were left standing on the sidelines as other sports like football were getting underway.
And while medium and high-risk sports can now resume (with the standard list of limitations that we are all now used to), the ability for you to sit close to someone that you don't know inside of a restaurant is still prohibited.
In other words, on the surface, you can be toe-to-toe with a complete stranger in a boxing ring, pummeling that person in the face with all of your might with sweat and maybe even blood flying everywhere -- but after the fight, don't even think about sitting within six feet of that same person at a restaurant. The same could be said for two wrestlers going at it or two people practicing their karate skills or, beyond that, ten basketball players or maybe a bunch of cheerleaders all together at once.
If you remember, the State of New Jersey's guidelines for restaurants states, "Limit seating to a maximum of 8 customers per table - unless from an immediate family or the same household – and arrange seating to achieve a minimum distance of 6 feet between parties."
So think of it this way: two dozen cheerleaders all practicing together at an indoor gymnastics facility -- OK. Those same two dozen cheerleaders at an indoor restaurant all sitting together -- not OK.
Now, granted, both restaurants and indoor sporting facilities have limitations on the size of crowds -- both are capped at 25 percent capacity and spectators/patrons have to sit apart from each other. And there's big difference between two boxers fighting versus a hundred people crammed into an Applebee's on a Friday night, but at the very least, on the surface, it's now OK in New Jersey to punch someone in the face in a boxing ring -- just don't buy that person a beer at a bar and sit next to them afterwards.
Enter your number to get our free mobile app
"The