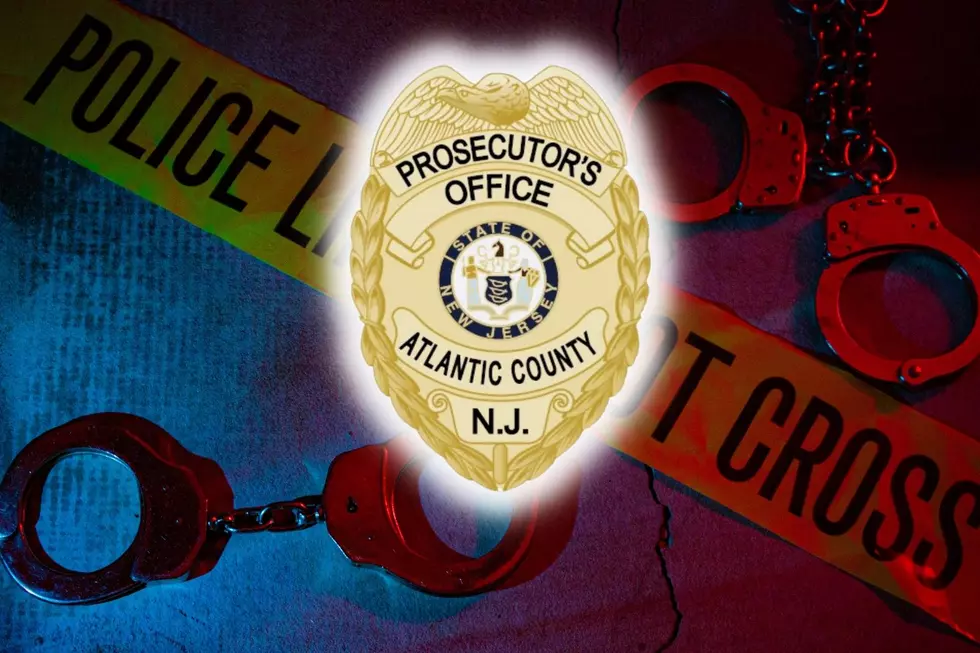 Prosecutor: Mays Landing, NJ Man Is Charged With Murder
Atlantic County Prosecutor's Office - Photo: Townsquare Media Illustration (no endorsement implied)
The Atlantic County Prosecutor's Office has charged Isaiah Toulson of Mays Landing, New Jersey with the August 18, 2022 murder of Charles Wynn.
Toulson, (38) has been charged with:
Murder.
Conspiracy to Commit Murder.
Unlawful Possession of a Weapon.
Possession of a Weapon for an Unlawful Purpose.
The Egg Harbor Township Police Department responded to a 911 call on August 19, 2022, at approximately 4:08 a.m. at 6805 Delilah Rd., Egg Harbor Township, New Jersey.
They responded to the scene of a male gunshot victim.
A 4 month cooperative investigation conducted by the Atlantic County Major Crimes Unit and The Egg Harbor Township Police Department led to these criminal charges being filed against Toulson.
Toulson is presently not in custody and the Atlantic County Prosecutor's Office is advising the public to have no contact with Toulson whatsoever.
Instead, you are advised to immediately call your local police department.
If you possess information about this case, or, know the whereabouts of Toulson, you are asked to call the Atlantic County Prosecutor's Office Major Crime Unit at (609) 909-7666 or go to the Prosecutor's Office Website at http://www.acpo.org/tips.html
You can also provide information by filling out the form anonymously on the Submit a Tip page.
You can also call Crime Stoppers at (609) 652-1234 or 1-800-658-8477 (TIPS) or the Crime Stoppers Website at www.crimestoppersatlantic.com
Crime Stoppers offers cash rewards for information leading to the arrest and indictment of those who commit crimes in Atlantic County.
SOURCE: Atlantic County Prosecutor's Office.
$3 Billion Bader Field Atlantic City Project Planned
Philadelphia and Atlantic City developer Bart Blatstein has announced plans to develop a multi-billion dollar mixed-use project at Atlantic City's Bader Field.
Atlantic City Area Readers Submit Favorite Winter Comfort Foods
More From WPG Talk Radio 95.5 FM