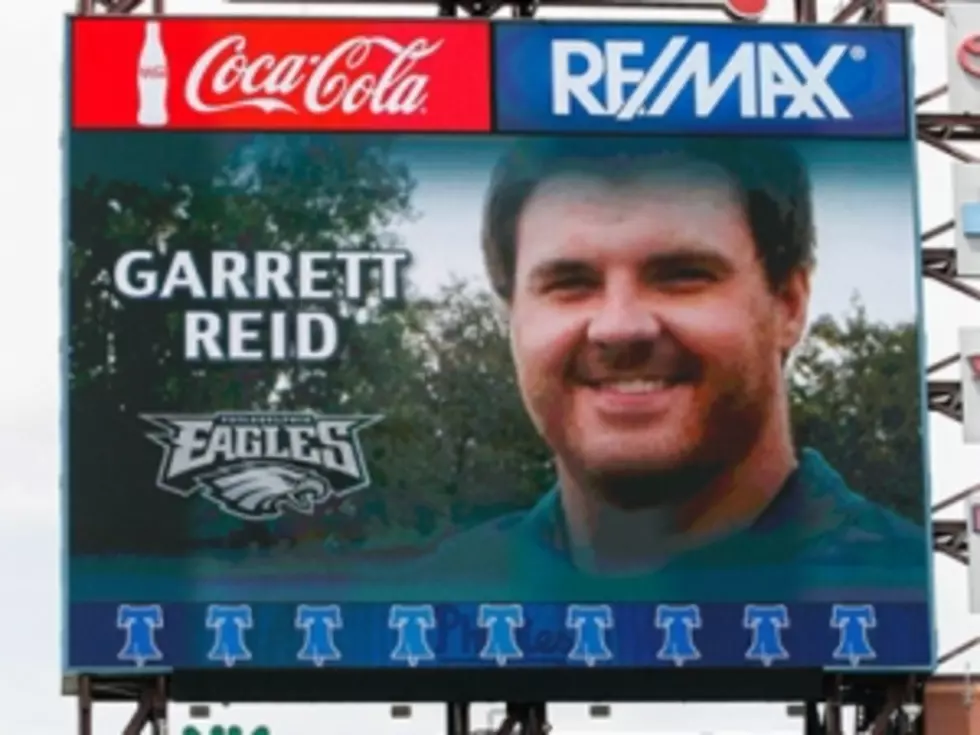 UPDATE: More From News Conference on Garrett Reid's Death
Getty Images
It has hardly been a bye-week for Eagles head coach Andy Reid.
According to the Northampton County (PA) District Attorney, the late son of Andy Reid died of an accidental heroin overdose.
Garrett, 29, was found dead in his dorm room on August 5th at Lehigh University where he was assisting the Eagles strength and conditioning coach during training camp.
Garrett was first arrested in 2007 after being pulled oer for running a red light and crashing into another car while under the influence.
After a series of subsequent arrests, Reid seemed to be on a path of recovery. However, Andy Reid hinted at a possible relapse in a statement after his son's death.
Northampton County District Attorney John Morganelli and Northampton County Coroner Zachary Lysek spoke at news conference earlier today. Here are some of the things we learned from them, as first reported by WPVI-TV:
Found evidence in Garrett's dorm room that indicated drug usage.
Found 47 syringes and 65 needles in his gym bag
Still investigating to see if and how Reid acquired drugs on campus, in city of Bethlehem.
Lysek: "We are confident today that Mr. Reid's death was the result of a self-injected lethal dose of heroin."
Reid was found slumped over in a chair with heroin paraphernalia close by.
A spoon and syringe were found along with various prescription medicine
Andy Reid himself issued the following statement today:
"These results sadly confirm what we had expected all along. We understood that Garrett's long standing battle with addiction was going to be difficult. He'll always have our family's love, respect for the courage he showed in trying to overcome it."
More From WPG Talk Radio 95.5 FM