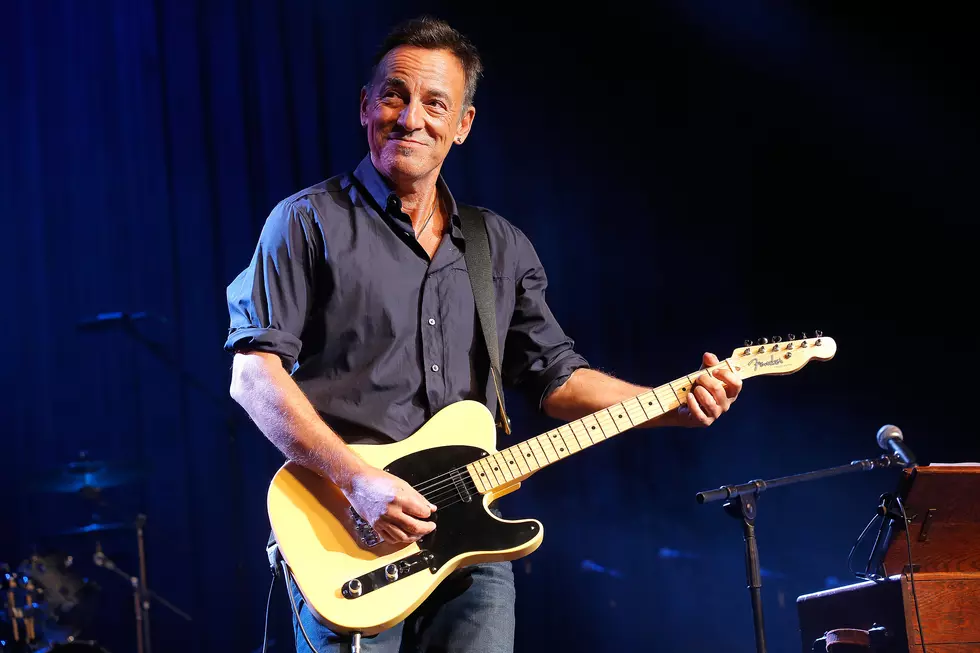 Reports: New Jersey's Bruce Springsteen Sells Catalog To Sony Music
Getty Images
The smiling, happy man above may just be $ 500 million richer real soon.
Variety is reporting that it looks as though the biggest single-artist music-catalog deal ever is in the process of taking place.
A report in Billboard reveals that New Jersey's own "Boss" Bruce Springsteen has sold his entire recorded-music and publishing catalog to Sony Music for approximately $500 million.
If the deal goes through, Springsteen will top the previous all-time individual record set by Bob Dylan to Universal for almost $400 million.
Representatives for Springsteen and Sony Music have not confirmed the deal, however, Variety reports that multiple industry sources have confirmed to them that the deal is done.
Financial transactions like this were once unthinkable, because artist's typically and fiercely guard their work and want to keep total control.
In the past, deals like this typically give the artist the opportunity to "have their cake and eat it, too."
I cannot speak about this reported deal, however, each one like it that we've seen on the past, the artist can continue to play their music … while also being able to cash in for an exorbitant amount of money, by selling ownership of their intellectual property to willing buyers.
You may remember in the somewhat distant past, the former "King of Pop," Michael Jackson purchased the coveted "Lennon - McCartney" The Beatles recording catalog.
Reminder, there is not definitive confirmation of this Springsteen - Sony Music reported deal.
These early reports come directly from the reporting of Billboard & Variety.
SOURCES: Billboard & Variety.
21 Atlantic City Concerts That Turned 10 in 2021
We're looking back on some of the amazing artists who toured through Atlantic City back in 2011, some at the very beginning of their career (Lady Gaga; Nicki Minaj), others with some incredible special guests, and others who haven't been back since!
Must See 2022 Concerts At The Wells Fargo Center In Philadelphia
More From WPG Talk Radio 95.5 FM