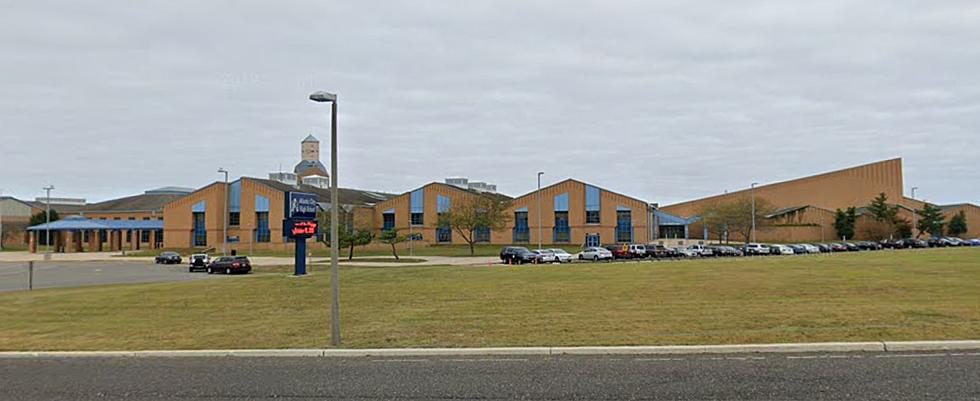 School Board Member Issues Bad Report Card On Atlantic City Schools
Atlantic City High School - Photo: Google Maps
A current member of the Atlantic City Board of Education has issued a harsh assessment of the current state of the Atlantic City Public Schools System.
The Board of Education Member spoke with a condition of being kept anonymous, due to concerns of political retaliation.
In a wide-ranging interview, the following comments are direct quotes from the incumbent ACBOE member as follows:
1. The Atlantic City Public Schools now has the largest school board budget (more than $ 224 million) in their history - larger than the City of Atlantic City budget itself.
2. The current Superintendent (La'Quetta Small) is the highest-paid superintendent in the history of the ACBOE. (prior to Small's appointment, the highest position she has held is principal of Atlantic City High School).
3. Largest administrative staff in the history of ACBOE, to the extent that they can't go back to the old administration staff building because it's now too small to house the bloated administrative payrolls.
4. Smallest population of students in the history of the ACBOE and shrinking.
5. Smallest number of sending district (Ventnor, Margate, and Brigantine) students. Longport had been a sending district for generations. Longport now is a sending district to Ocean City Public Schools.
6. Violence is at an all-time high, with fights and assaults being a daily occurrence.
7. Chronic absenteeism is occurring, to the extent that new programs had to be developed to combat it.
8. Low test scores.
9. Poor grades.
10. Low Graduation rate.
11. Teenage pregnancies.
12. Huge number of expensive lawsuits.
13. No administration building. For at least the past 20 years, the ACBOE has spent more than $500,000 per year to rent office space for the administrative staff.
14. Child abuse allegations and multi-jurisdictional investigations.
Yesterday, New Jersey Senator Vince Polistina, R-2 announced that he is introducing legislation that, if passed, would result in a state takeover of the Atlantic City Public Schools System.
It will be modeled after the current legislation that is currently in effect with the City of Atlantic City, which operates under a complete takeover by the state of New Jersey.
Recently, the ACBOE unceremoniously kicked Stockton University out of the Atlantic City Boathouse. This was despite the fact that the boathouse is rarely used.
Stockton University has since formed a very collegial relationship with the City of Brigantine and Brigantine Rowing Club.
The ACBOE also misfired when it failed to honor a 2019 agreement in principle involving a swap of the Atlantic City Boathouse to Stockton University … in exchange for The Carnegie Library to the ACBOE.
The Carnegie Library would have provided the ACBOE with much-needed administrative office space, which they would have owned rather than having to pay exorbitant rent.
Stockton University has now initiated the formal process of returning The Carnegie Library ownership back to the City of Atlantic City.
SOURCE: Incumbent Atlantic City Board of Education Member.
Atlantic City's Firsts Throughout History
More From WPG Talk Radio 95.5 FM