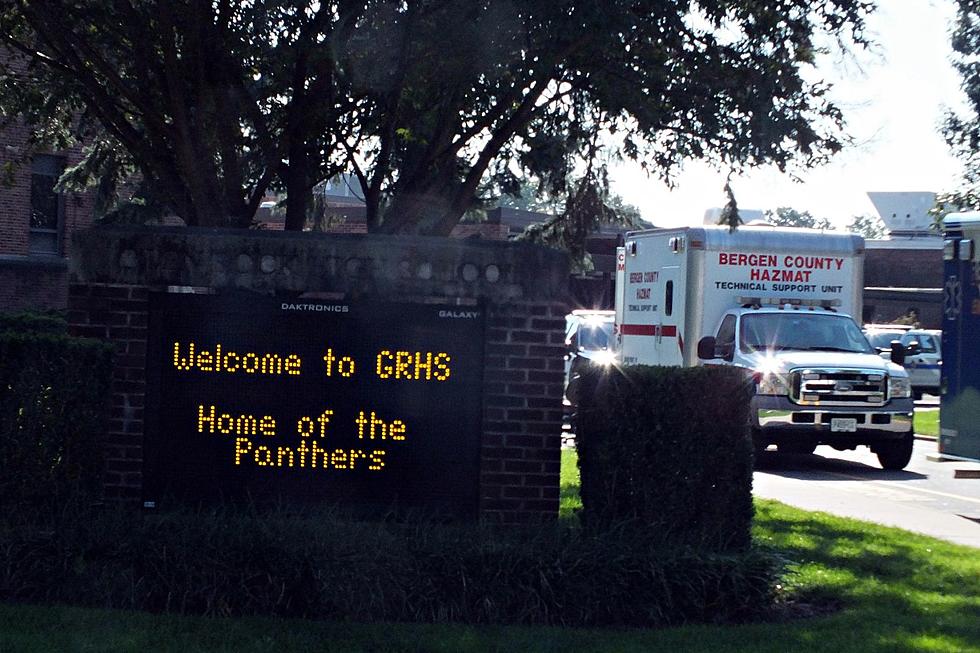 Several People at NJ School Fall Ill From Banned Dangerous Chemical
Response to a hazardous material incident at Glen Rock High School (Boyd A. Loving)
GLEN ROCK — Several people were sent to a hospital Monday morning after being sickened by a poisonous chemical a student brought to Glen Rock High School.
The student brought in a chemical called thallium, a tasteless, odorless substance once used to kill rats, Glen Rock police Chief Dean Ackerman told TAP into Fair Lawn/Glen Rock.
Chemical was banned in U.S.
Thallium manufacturing was banned in the United States in 1984 because of its toxicity from accidental exposure, according to the CDC. It is recommended a hazmat suit be worn where its presence is known.
Five staff members, a police officer and two EMTs from the Glen Rock Volunteer Ambulance Corps who were exposed to the chemical trying to help the student were sent to hospitals, according to the chief. The student was also taken to a hospital.
Why bring a chemical to school?
Classes were dismissed at noon from the school to allow a decontamination team to clean the affected area.
Thallium is allowed to be imported into the United States for use in the manufacture of electronics, low-temperature thermometers, optical lenses, and imitation precious jewels. It can also be ordered on the internet.
Ackerman did not disclose why the student brought thallium to school or where they acquired it.  However, an initial investigation determined the student did not have criminal intent.
Glen Rock High School has an enrollment of nearly 700 students as of the 2021-22 school year, according to the National Center for Education Statistics.
Dennis Malloy's dream vacation to Italy
Gallery Credit: Dennis Malloy
Dennis Malloy's dream vacation to Italy (Part 2)
Gallery Credit: Dennis Malloy
More From WPG Talk Radio 95.5 FM